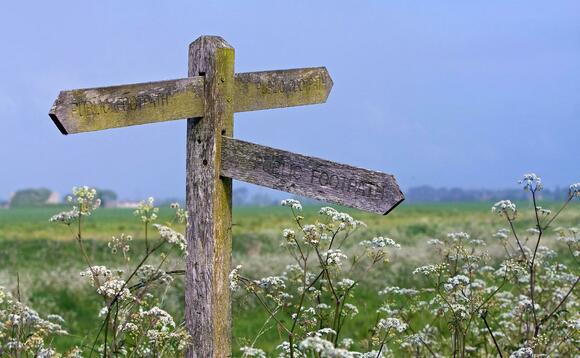 The industry has offered mixed reviews for the 'stronger nudge' to pensions guidance as rules come into force today (1 June).
From today, trustees of schemes that provide flexible benefits are required to deliver a 'stronger nudge' for members to access guidance on their options from Pension Wise.
The 'stronger nudge' involves the idea that savers can be 'nudged' into guidance when accessing or transferring savings, or applying pension freedom flexibilities, in order to better protect them from poor decision-making.
Barnett Waddingham self-invested pensions technical specialist James Jones-Tinsley suggested: "At face value, any move to increase people's engagement with their pension and take advice on their next steps is a positive thing."
However, he warned while the push to take up a guidance appointment is a "sensible first step", it is "poorly timed and mismanaged".
"To date, only one in 33 of those eligible have taken the appointment. If the timing of the nudge was moved earlier, before people have already made a decision and need their money to be readily available, the value of the appointment would increase exponentially. What's more, we could learn our lesson from the success of the Covid vaccine booking system and replicate it for those in their 50s to create a smooth, streamlined appointment process.
"At a time when the cost of living crisis is hitting pensioners hard, making the right decisions with your money is vital. The Financial Conduct Authority (FCA) and the Department for Work and Pensions have a duty to meet people where they are, creating the best possible environment for pensioners to have a healthy and happy retirement."
Standard Life welcomed the incoming rules but warned more still needs doing to close the guidance gap.
Managing director, customer savings and investments Jenny Holt said: "We are hopeful that customers will respond positively to being directed to Pension Wise. However, even more needs to be done if we are to help the majority to make better informed decisions, particularly when you bear in mind that many savers are using a range of assets in addition to their pension pots to fund their retirements.
"We would like to see further action taken to help put more tailored guidance in place and to enable our industry to play a greater role in closing the guidance gap."
Hargreaves Lansdown senior pensions and retirement analyst Helen Morrissey suggested timing is crucial in ensuring good member outcomes.
"How and when this nudge is delivered is all important in helping people get good outcomes. The FCA has opted to go with delivering the nudge when the customer applies to take a retirement income," she explained. "The rules do not preclude delivering the nudge earlier but by setting the minimum at point of access there's a chance that this is what many providers will opt for."
Legal & General managing director, retirement solutions Emma Byron offered support for the framework.
"We fully support the stronger nudge guidance," she stated. "Having participated in the behavioural trials to explore the best way to persuade people to take guidance from Pension Wise, we found that stronger nudges led to a greater take up of appointments."
"We also saw that where people took no formal advice or guidance, they were almost three times as likely to make a cash withdrawal than put their money in an annuity or drawdown product that could benefit their finances longer term."
However, she warned while the rules will have a "significant impact" on the financial wellbeing of many people, it will be "important that we keep a close eye on how it changes their behaviour so we can learn further lessons".
"It will be prudent to next consider how we support those people who are still accumulating using personalised guidance, to help them to take the necessary action to ensure their retirement aspirations will be met," Byron added. "If savers are not fully aware of the level of pension investment needed, then the Pension Wise appointment may be a rude awakening that leaves them little time to act upon."
This comes after a recent poll by Professional Pensions revealed just one third of respondents fully understand the implications of the stronger nudge.
Nearly half (47%) said they do not entirely understand, while 16% said they do not understand at all.
See more: Stronger nudge proposals garner support and concern