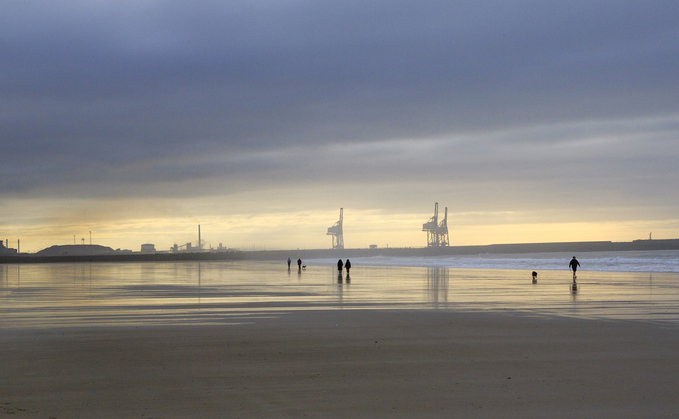 The Pension Protection Fund (PPF) should not be tasked with providing a guaranteed income to victims affected in the collapse of the old British Steel Pension Scheme (BSPS), a PP poll finds.
Almost two thirds (62%) of respondents to last week's Pensions Buzz disagreed the PPF should be the body to provide affected steelworkers with a guaranteed income similar to what they would have received had they not transferred out of the fund in the 2017 scandal.
This came ahead of 25% of pundits who agreed the PPF should pay out for victims, while 13% were unsure.
It comes after the Personal Investment Management & Financial Advice Association said earlier this month that it supported the PPF providing steelworkers with a guaranteed income but said financial advice firms should still be required to pay redress by topping up individual's pots.
One respondent against the idea of PPF compensation for victims said: "It was an unfortunate incident but why should levy payers be used to support those who made a different choice, if it turns out not to have been a good one?"
Another said: "British Steel is the subsidiary of a wealthy company with wealthy owners, and they should be held responsible for making good deficits in their funds.
"There is no acceptable reason for other pension funds to subsidise British Steel's owners."
More than 8,000 steelworkers representing around 18% of eligible members and £2.8bn of the fund transferred from the old BSPS; 95% of transfers came on the back of financial advice received from a Financial Conduct Authority (FCA)-regulated firm and prior to the ban on contingent charging.
Another pundit said it was for the FCA to manage and decide how compensation should work.
"If members didn't take any such advice then that is unfortunate but not what the PPF is there to support," they added. "Employers of well run schemes should not be continually fleeced to help make failing regulators feel better about the outcomes suffered by those their own failings impact upon."
Many respondents also questioned the role of the PPF over that of fellow lifeboat fund the Financial Services Compensation Scheme (FSCS).
"Occupational pensions should contribute to the FSCS which has the remit of compensating victims of bad advice," one stated.
"The PPF is not set up to provide ad hoc compensation," added another. "It would require special legislation and a whole new process to be created. If they have been badly advised then the adviser's liability insurance should compensate them for any losses."
One unsure respondent said the PPF stepping in to the situation further could set a "dangerous precedent" for the future.
"It could reduce risks for anyone thinking of transferring their pension and therefore increase opportunities for scammers," they warned. "Tightening up transfers is a better idea - things must be signed off by a solicitor before the transfer and they must check everything".
"I can't see any logical way this could be restricted to just the BSPS," agreed another. "It opens the door to a potential deluge of claims from other transfer victims."
Pensions Buzz is conducted each week to anonymously collate our readers' views on key news and trends. Respondents include actuaries, trustees, investment managers, lawyers, pension scheme administrators and consultants. A new poll is released every Monday!
To take part, email our research team here.