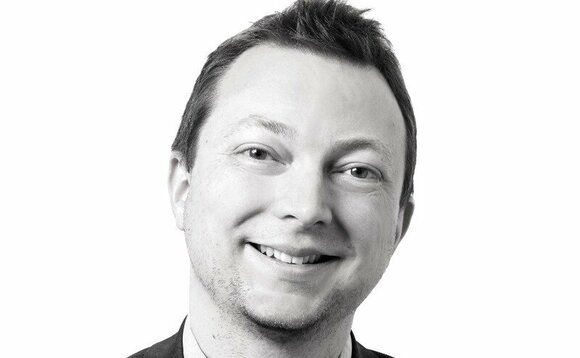 2022 was characterised by war, economic turmoil and huge uncertainty for businesses and individuals alike.
Perhaps one of the few silver linings from this difficult period has been an improvement in the funding position of many under-hedged defined benefit (DB) pension schemes. Increased gilt yields during the year (with a sharp spike following the September 2022 mini-Budget) shortened many schemes' timescales to pension buyout (and equally buy-in, if doing this as an interim step) and in some cases, trustees have been able to grasp fleeting market opportunities and transact very quickly.
Rethinking your pension buyout position
The overall improvement in many schemes' funding positions has meant that more schemes will be aiming for the goal of buyout in a shorter space of time, but that doesn't mean every scheme will be in a position to transact, or even to start realistic discussions with an insurer. For some, the improvement in their pension buyout position still won't be enough to reach full funding on a buyout basis, but has enabled a strategic discussion to lock in the progress that has made so far, as well as rethinking the programme of work required to be prepared in other ways.
The change in schemes' funding positions is also a reminder that there is more to buyout than affordability. With demand on insurers for quotes and transactions intensifying, for a scheme to be taken seriously, it must be well prepared and look attractive during the inevitable triage that occurs. Being fully funded to buyout level is only part of that preparation. Insurers will not be willing to transact - or even quote - unless schemes have carried out essential preparation work such as data cleansing, investment de-risking, creating benefits specifications, and resolving any legal considerations. Having money in your back pocket to afford a deal is no guarantee of transacting.
Approaching pension buyout as a small scheme trustee
There is often an argument that small schemes struggle to attract the attention of insurers when it comes to pension buyout. That isn't entirely true - especially as they can often be nimbler and more streamlined in their preparation than larger, more complex schemes. However, they really do need to be able to market themselves to insurers and show that they are an attractive proposition, as well as having the funds needed to complete the transaction.
Here are four essential steps that schemes of every size can take to prepare:
Have a clear project roadmap
Pension buyout preparation demands a significant step-up in terms of the volume of work a scheme needs to do, so forward planning is vital to secure those resources. It's important that everyone involved agrees on a clear end goal, understands the work streams involved and sets realistic timescales.
Manage expectations
Buyout also means going above and beyond where good governance is concerned - this is a real step-up in terms of the level of work a scheme needs to do to ensure that everything is ready. Buyout is one of the biggest and most important projects that any DB scheme will undertake but, for the most part, the sponsor and member-nominated trustees won't have any prior experience of buyout preparation. Managing everyone's expectations around what is involved and how long it will take is crucial to helping the project run smoothly. This is an area where advisers and professional trustees who have worked on many buyout projects can add real value through their technical knowledge and prior experience. Conversations with the sponsoring employer will be essential and this is a crucial area when it comes to managing expectations - helping the sponsor understand the implications of a buy-in versus a buyout, for example.
Identify and prioritise resources
Buyout preparation requires a range of different specialist expertise at various stages in the project. Some of these skills might be available to trustees as an extension of their everyday governance - others will need to be appointed from outside the scheme's regular work team. Trustees will need to identify when particular skills will be needed, whether these can be accommodated within the pensions team alongside existing day-to-day commitments, and any costs associated with bringing in additional resources.
Know what insurers value
Competition for quotations and transactions is intense, so knowing what insurers will value and what is less important to them can help schemes to prioritise preparation work. For example, a completed GMP equalisation project may be less important than core tasks such as finalising benefits specifications. That can also help schemes with resource planning, especially around administration.
Underpinning all of these tasks are important governance skills, such as effective, timely decision-making between trustees and sponsors. Professional trustees bring wide-ranging experience of buyout preparation and technical expertise to help support that governance and ensure that schemes are well prepared when they approach insurers, that project costs are controlled, members' interests are preserved, and that they are in an excellent position to transact when the opportunity occurs.
The markets were generous in 2022 for schemes targeting buy-in or buy-out, with accelerated timescales bringing about a flurry of activity. This is expected to continue well into 2023 and, as with a lot of projects, preparation is key.
Alan Greenlees is client director at ZEDRA Governance
This article was originally published on Zedra's website and is reproduced with kind permission