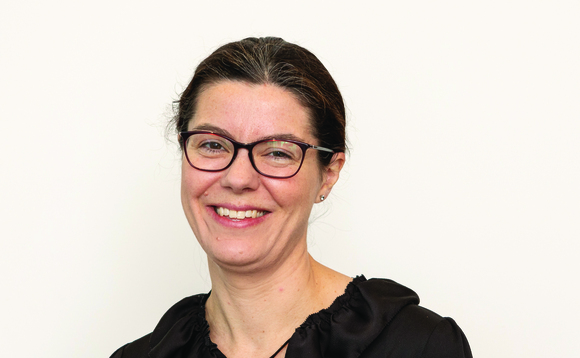 This week's appointments included hires at Punter Southall, Macfarlanes, LCP and Barnett Waddingham.
Punter Southall appoints client director
17 November, 12:10PM
Punter Southall Governance Services (PSGS) has appointed Claire Barnes as a client director, as part of business expansion.
Barnes joins from Barnett Waddingham where she was a principal. She is also a fellow of the Institute of Actuaries, and an associate of the Pensions Management Institute.
In the new role she will support PSGS clients with outsourced and consultancy services including scheme management, governance and secretarial, as well as endgame planning, board effectiveness and risk management.
PSGS chief executive Wayne Phelan said: "Claire brings many years' expertise in pensions governance, compliance and risk and new business. She'll be a real asset to the team.
"Claire joins at a time of major regulatory change in pensions and her broad experience will be invaluable in guiding schemes and trustees through the challenges ahead."
Barnes added: "I am very excited to join PSGS - the team stand out for their impressive range of skills and experiences, tailoring solutions to meet their client's needs. They are also all governance practitioners. Most importantly there is a great workplace culture, as I'm a true believer that happy team equals happy clients!
"In the past, I've supported large and small schemes with many complex challenges. I look forward to using my expertise to help our clients and further expand the PSGS business."
By Holly Roach
Macfarlanes hires pensions partner
17 November, 10:10 AM
London-based law firm Macfarlanes has appointed Faye Jarvis as a partner in its pensions team.
Jarvis joins the firm from Hogan Lovells where she has worked for 15 years. She has a range of experience advising employers and trustees on complex funding arrangements, liability management exercises, scheme mergers and demergers, endgame strategies and the pensions aspects of corporate transactions.
Senior partner Sebastian Prichard Jones said: "We are very pleased to welcome Faye to our pensions team. Her expertise will be a great addition to our offering in this important area for our clients."
By Holly Roach
LCP hires head of investment
16 November, 3:20 PM
Lane Clark & Peacock (LCP) has appointed Zuhair Mohammed as its new head of investment.
Mohammed, who has served as a partner at LCP for five years, has more than 30 years' experience in investment consulting.
He takes over from Clay Lambiotte, who will remain as a partner with the consultancy.
LCP chief executive Aaron Punwani said: "Zuhair's depth of experience, knowledge and ability to translate geopolitical and macroeconomic events into solutions for clients means he is the ideal leader to help the team support clients through uncertain and volatile times.
"The investment team has grown from strength to strength in size, quality and reputation and we thank Clay for his role in driving this."
Mohammed added: "Our investment team has stepped up to the plate for our clients and demonstrated their dedication by helping guide them through the last few tumultuous weeks.
"In a world where funding levels and more schemes have their long-term goals within reach, we need to adapt investment strategies to achieve these goals. The outlook remains uncertain, so resilience will continue to be a key theme, alongside responsible investment."
By Martin Richmond
Barnett Waddingham appoints senior consultant
16 November, 3:19PM
Barnett Waddingham has appointed Pete McInulty as a senior employee engagement consultant with its in-house communications consultancy DrumRoll.
McInulty brings over 25 years' experience as a consultant working across pensions, internal and marketing communications. He will take a leading role with DrumRoll's existing team of consultants as it looks to provide communication strategies to its clients.
DrumRoll associate and lead consultant Steph Gold said: "The last few years has seen seismic changes to the entire UK workforce and our clients need a fresh approach to re-evaluate the way they communicate and engage with their people in this new world of working. Pete's vast experience in communications and employee engagement will support the continued growth of DrumRoll and strengthen the bespoke services we create for our clients.
"In a landscape where there is increased confusion about the difference between communication and engagement and how best to work collaboratively with people, Pete will help our clients see through the noise and involve and engage with their workforce individually."
McInulty added: "My approach to engaging people with their savings and benefits has always centred around clarity, conciseness and consistency. This aligns perfectly with DrumRoll's focus refreshingly straightforward communications.
"I'm looking forward to working with exceptionally talented colleagues to provide the highest quality, creative engagement strategies for our clients and to help make a real difference to people's financial futures."
By Martin Richmond
PLSA appoints two policy committee chairs
15 November, 10:37AM
The Pensions and Lifetime Savings Association (PLSA) has appointed Neil Mason as chair of its local authority committee and Robert Orr as chair or its defined benefit (DB) committee.
Mason currently leads the Surrey Pension Fund and is also an independent member of the Local Pension Board at the London Borough of Hounslow. He is also a member of the national Local Government Pension Scheme technical group.
Orr is head of technical and communications at SAUL Trustee Company, and trustee for the University of London's non-academic staff pension scheme.
PLSA policy board chair John Chilman said: "The PLSA's policy committees five us vital expertise in each segment of the workplace pensions sector and are an important link between the policy board and our member schemes.
"Most of the best ideas and expert understanding come from our membership, so the role played by the PLSA members on our committees is vital."
By Holly Roach
AXA IM appoints sales director
14 November, 10:32AM
AXA Investment Managers (AXA IM) has appointed Simon King as a sales director in its UK wholesale team.
King joins from Bellevue Asset Management where he was UK business development officer. He also previously held roles at T. Rowe Price, Woodford Investment Management and Thames River Capital.
In the new role, he will be responsible for growing the firms UK wholesale business and help develop its client relationships.
Head of core client group UK John Stainsby said: "Simon is joining us at an exciting time and his reputation and experience will help AXA IM build deeper relationships with our wholesale clients.
"As the needs of our clients are ever-changing, Simon's experience will provide a fresh perspective on helping to develop and expand our wholesale business as we look to continue to offer long-term value for clients."
By Holly Roach