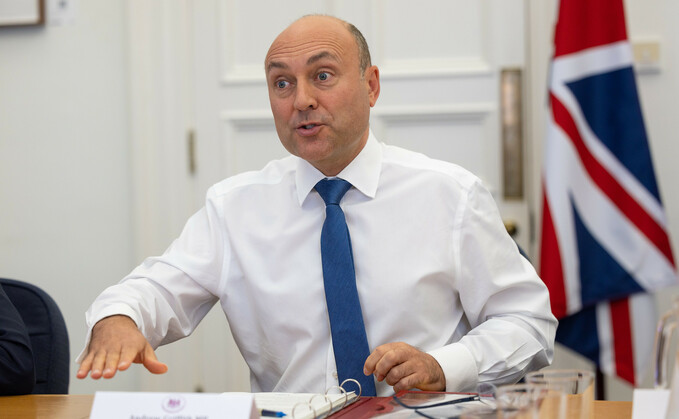 The government's decision to drop plans to introduce a regulatory intervention power will provide reassurance to both pension schemes and members, Hymans Robertson says.
The intervention power - originally put forward by Rishi Sunak when he was chancellor in a bid to force regulators - would have given ministers the chance to intervene in City regulatory matters.
This move had been strongly opposed by figures including Bank of England governor Andrew Bailey, who said such a move could have undermined the independence of financial services watchdogs.
In a statement yesterday, economic secretary to the Treasury Andrew Griffith - the minister responsible for the City - said the powers would not go ahead "at this time".
Griffith said existing provisions in the Financial Services and Markets Bill before parliament were sufficient.
He said: "Having consulted further we are of the view that the existing provisions in the bill are currently sufficient and will already allow us to seize the opportunities of Brexit by tailoring financial services regulation to UK markets to bolster our competitiveness."
Griffith added: "We have always been keen to find the right balance between increased responsibility for the regulators, with clear accountability, appropriate democratic input, and transparent oversight. We remain committed to the operational independence of the financial services regulators."
Hymans Robertson partner and risk transfer specialist Michael Abramson welcomed the fact the government had dropped its proposed legislation allowing them to intervene in Prudential Regulation Authority (PRA) and Financial Conduct Authority (FCA) regulation - saying this would provide reassurance to both pension schemes and members.
He said: "For pension schemes who hold buy-ins or are considering doing so, the PRA and the FCA play key roles in ensuring financial security and conduct of insurers.
"This change in policy will ensure that the regulators retain their independence from government, a distinction that is in the interests of consumers and policyholders."