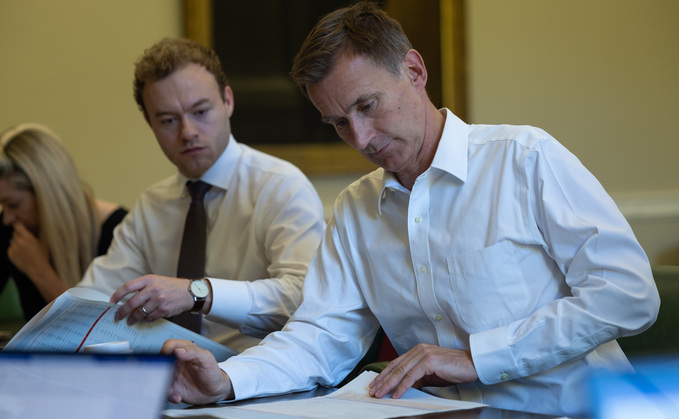 The chancellor of the exchequer Jeremy Hunt is set to unveil the so-called "Edinburgh Reforms" of UK financial services – announcing over 30 regulatory reforms in a bid to unlock investment and turbocharge growth in towns and cities across the UK.
Speaking at an industry roundtable in Edinburgh today, the chancellor will announce new plans to seize the benefits of Brexit by setting out a detailed timeline establishing the government's approach to repealing pieces of retained EU law.
The reforms will include consulting, in early 2023, on issuing new guidance on Local Government Pension Scheme asset pooling and increasing the pace of consolidation in defined contribution pension schemes.
It said the reforms will also overhaul the UK prospectus regime to make it more attractive for firms to list and raise capital; reform the rules governing real estate investment trusts; and formally review the provision of investment research in the UK, including the effects of the EU's MiFID unbundling rules.
Other reforms will include working with regulators and companies to trial a new class of wholesale market venue that operates on an intermittent basis - improving companies access to capital before they publicly list.
The government will additionally announce that the ring-fencing regime will be reformed in response to the recommendations of the Skeoch Review - including by freeing retail focussed banks from the regime.
It will also consult on reforming the VAT treatment of fund management.
And the chancellor will issue new remit letters to the Financial Conduct Authority and Prudential Regulation Authority emphasising the new secondary competitiveness objectives - meaning the regulators will have a duty to facilitate, subject to aligning with relevant international standards, the international competitiveness of the UK economy and its growth in the medium to long term.
Chancellor of the exchequer Jeremy Hunt said: "We are committed to securing the UK's status as one of the most open, dynamic and competitive financial services hubs in the world.
"The Edinburgh Reforms seize on our Brexit freedoms to deliver an agile and home-grown regulatory regime that works in the interest of British people and our businesses.
He added: "And we will go further - delivering reform of burdensome EU laws that choke off growth in other industries such as digital technology and life sciences."
The reforms will deliver the next chapter of the government's vision for UK financial services, set out at Mansion House 2021.
These plans included a commitment to make substantial legislative progress over the course of 2023 on repealing and replacing EU-era Solvency II - the rules governing insurers balance sheets which the government expects to unlock over £100bn of private investment for productive assets such as UK infrastructure.