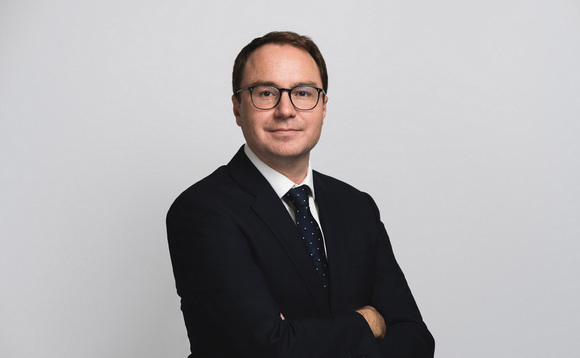 This week's appointments included hires at Isio, UKSIF, PwC and Mercer.
AXA IM hires two to responsible investment team
8 December, 12:22PM
AXA Investment Managers (AXA IM) has appointed Clément Bultheel and Benjamin Jacot as responsible investment experts.
The asset manager appointed Bultheel as sustainability coordinator, within the sustainability coordination and governance team, in a newly created role. He will work on AXA IM's sustainability policies and coordination topics to support their ESG efforts.
He joins from Quantis, where he was a sustainable finance consultant. Prior to that he worked at the French Ministry of Ecology on regulatory issues related to sustainable finance in France and Europe. He also previously worked as a research fellow at the Institute of Climate Economics.
Jacot has been appointed as ESG quantitative analyst within the quant lab. He will oversee developing climate metrics and models to assess physical and transition risk in his role.
He joins from La Française, where he worked as a quantitative risk manager and financial engineer for five years. He led development on pricing models for alternative asset classes, reverse stress tests for hedge fund strategies, liquidity stress tests for real estate funds and climate VaR for transition and physical risk.
Both will be based in Paris and have already begun their new roles.
By Jasmine Urquhart
Isio appoints partner in its insurance and risk settlement team
8 December, 10:29AM
Isio has hired Steve Robinson as a partner in its insurance and risk settlement team.
Robinson joins the firm from Scottish Widows where he was financial and insurance risk director.
He also previously worked at Aviva where he helped set up its bulk annuity business.
Isio chief executive Andrew Coles said: "Steve brings a wealth of knowledge and expertise from the insurance market, which we know will help us expand our understanding of what insurers need to deliver efficient transactions, challenge our thinking and enhance the way we structure deals to deliver real value for clients through our Opportune platform. His appointment marks another milestone in our growth strategy."
Robinson added: "Isio is already standing out as a business which wants to do things differently and its approach to end-game journey planning reflects that. With the risk settlement market being so busy, it has never been more important that transactions are efficient and all parties collaborate to get the best outcome.
"I'm excited to join the team and help enhance the all-service advice Isio provides."
By Holly Roach
UKSIF appoints new chair
7 December, 3:02PM
UK Sustainable Investment and Finance Association (UKSIF) has selected Jason Mitchell to take on the role of chair.
Mitchell - currently head of responsible investment at Man Group - is replacing outgoing chair Michael Meehan.
In the role, he will work closely with chief executive James Alexander to ensure board decisions are implemented and that strategic goals are met.
Alexander said: "I am delighted to welcome Jason Mitchell as chair of UKSIF's board. Jason is a hugely respected thought leader on sustainable finance and investment, and will bring enormous expertise to the organisation and our membership.
"I'm looking forward to working closely with Jason and the whole board to advance UKSIF's mission and drive forward the financial services industry's role in advancing the UK's sustainable future."
By Holly Roach
L&G appoints trustee and chair of investment committee to its master trust
6 December, 10:33AM
Legal & General (L&G) has appointed Tegs Harding as trustee and chair of the investment committee at its master trust.
Harding, a professional trustee at Independent Trustee Services (ITS), is a qualified actuary and has 15 years of experience across the finance industry, including in investment consulting, asset management and banking roles.
A member of the Association of Professional Pension Trustees (APPT) committee on ESG and climate change, Harding has worked with several schemes, including those with large assets, to implement net-zero targets.
In her role at the APPT, Harding liaises with the Department for Work and Pensions and The Pensions Regulator on ESG issues, implementing a training programme for members of the committee, and raising awareness of best practice within the association.
Harding will replace Catherine Redmond, who will step down from the board at the end of this year after serving on it for three years.
Legal & General Investment Management co-head of defined contribution Rita Butler-Jones said: "[Harding's] experience is so relevant to what we are striving to achieve - from our net-zero commitments and ESG focus to ensuring our default funds and self-select investments offer good value for members."
Independent chair of the master trust Dermot Courtier added: "Catherine has done an outstanding job over the last three years, so it was important for us to identify a new chair who can continue her great work."
By Jasmine Urquhart
Reward Gateway appoints chief executive
5 December, 2:37PM
Employee engagement company Reward Gateway has hired Nick Burns as its new chief executive (CEO).
Burns joins from Arthur J. Gallagher & Co, where he served as CEO of Gallagher UK's employee benefits consulting division. In collaboration with the company's leadership team, he will co-ordinate the company's growth and global expansion strategies.
Burns said: "I am thrilled to join Reward Gateway as its new CEO. This is a time of great global uncertainty, but nonetheless also a moment of real opportunity. I believe, now more than ever, leaders need to focus on the total wellbeing of their people as they build cultures of support, engagement and trust.
"Reward Gateway helps companies all over the world strengthen their employee value proposition with solutions that truly support their wellbeing and engagement. I am very proud to now lead an organisation with such a clear mission and vision to make the world a better place to work."
By Martin Richmond
Kempen Capital Management hires distribution director
5 December, 2:36PM
Kempen Capital Management, the investment management arm of Van Lanschot Kempen, has appointed Chris Windeatt as director of its UK distribution team.
Focusing on the institutional market, Windeatt will oversee the development of the investment knowledge provided to both consultants and professional investors in the UK as part of the company's expansion within the UK market.
He joins from Cambridge Associates where he served as an associate director of business development.
Kempen UK managing director Andre Keijsers said: "We are delighted to welcome Chris to the team. He brings exceptional experience and expertise which will help us further build our business in the UK, including capitalising on our existing investment strategies. This appointment reflects the firm's continued growth and expansion in the UK market."
By Martin Richmond
PwC appoints seven to its pensions team
5 December, 10:54AM
PwC has made seven appointments to its pensions advisory business in a bid to strengthen its credentials across the pension risk transfer, ESG and defined contribution and benefits areas.
Jaysukh Shah, Rob Edge and Kelly McAfee join the firm from Mercer, and will focus on pension risk transfers.
Shah has advised trustees on mitigating the risks associated with defined benefit (DB) schemes. Edge and McAfee both have experience supporting companies and trustees with their long-term strategies for managing liabilities and risk.
Joining PwC's pensions ESG team are Clare Keeffe and Alexandra Westley. Keeffe joins from RSA's in-house pensions team, where she project-managed its first TCFD report and considered their net zero strategy. Westley, who joins from 20-20 Trustees, led on ESG strategy development and specialist ESG training.
Sharon Harwood-Davis and Stuart Hardy both join PwC's DC and DB scheme from Mercer. Harwood-Davis was Mercer's head of healthcare, where she gained experience delivering a holistic benefit provision. Hardy's experience covers advising sponsors and trustees on DC and DB pension schemes as well as flexible benefits.
PwC head of pensions Steven Kirkpatrick said: "The current market means pension schemes and sponsors will need expert support more than ever before to better manage the demands placed on them."
PwC trustee services leader and global head of pensions Raj Mody said: "The current market means pension schemes and sponsors will need expert support more than ever before to better manage the demands placed on them."
By Jasmine Urquhart
Mercer appoints Phil Parkinson as UK investments and retirement leader
5 December, 9:49AM
Mercer has announced the appointment of Philip Parkinson as its new investments and retirement leader in the UK, effective from 1 January 2023.
Parkinson will join Mercer's UK leadership team and oversee Mercer's UK investments and retirement business strategy across defined benefit (DB) pensions, defined contribution (DC) pensions, and other growing segments such as financial institutions and endowments and foundations.
He will take over from Benoit Hudon, who will concentrate on his role as president and chief executive of Mercer UK.
Commenting on the appointment, Hudon said: "Phil brings a great depth of expertise at an important time for our business and for the industry at large.
"This is a crucial time for the balance of DB and DC pensions, where all of our clients will be looking to us to help them navigate the challenging economic environment, while they maximise the outcomes for their stakeholders. Phil's mixed DB, DC, consulting and product knowledge will further expand our team's capabilities and will help our clients navigate these issues."
He added: "I am confident that under Phil's leadership, the team will build on its purpose to make a difference in people's lives, which we do through the delivery of high-quality tools, advice and solutions."
Parkinson has held various roles at Mercer, in the UK and abroad, most recently leading the DC segment of Mercer's UK wealth business, including both consulting and product solutions.
Commenting on his appointment, he said, "This is an exciting next step in Mercer's journey and I am honoured to receive the investments and retirement leadership baton from Benoit.
"I believe Mercer's Wealth business has even more potential to unlock and I look forward to working with the team to advance our services to clients, providing the tools, advice and solutions they need through this challenging time."
He added: "Now more than ever, we need to embody our purpose of making a difference to the people we serve."
Mercer said Parkinson's appointment was subject to Financial Conduct Authority approval.
By Jonathan Stapleton