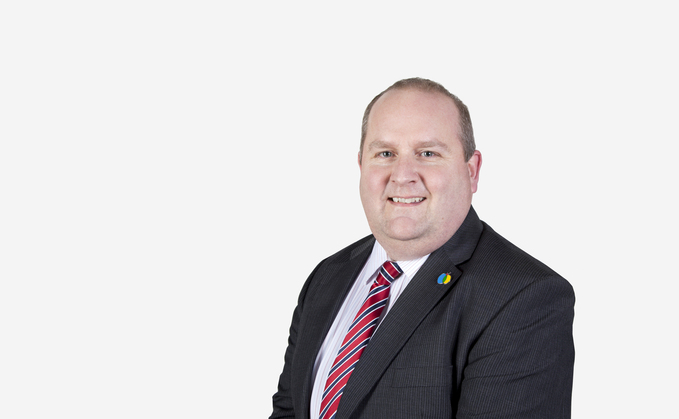 This week's movers include those at First Actuarial, LifeSight, Punter Southall Governance Services, the Pension Protection Fund and Heywood.
First Actuarial restructures
26 January
First Actuarial has overhauled its management and decision-making structures following the growth of the business.
Changes the consultant has made include the appointment of its first managing partner, David Joy.
The consultancy said it was launching a new management and ownership structure to support the firm as it continues to grow.
Underpinning the changes is a management board, which will oversee day-to-day operations. David Joy will lead the board, which will include five other partners Kate Hulme-Vickerstaff, Mark Riches, Mark Rowlinson, Hilary Salt and Rohit Siqueira.
By Jonathan Stapleton
LifeSight appoints trustee board chair
26 January
LifeSight has appointed Simon Ellis as chair of its trustee board, effective from 1 February.
Ellis is currently chair of Morgan Stanley UK and Vision Independent Financial Planning, and non-executive director of Marlborough Investment Management.
Previously, he held a range of senior roles at firms including Legal & General, HSBC, Fidelity International, and AXA.
Ellis is replacing Jane Platt in the role who is stepping down at the end of her second term.
Platt said: "[Simon's] knowledge of the financial services and asset management sectors, and in particular his consumer finance expertise, will enable LifeSight to continue its focus on member outcomes and financial wellbeing."
Ellis added: "LifeSight is a shining example of how to run a defined contribution master trust with member needs in mind and it is this that appealed to me in particular."
By Holly Roach
TISA appoints new board adviser
25 January
The Investing and Savings Alliance (TISA) has appointed Lord Iain McNicol as an adviser to its board, with immediate effect.
A member of the House of Lords, McNicol will work with the board on cross-party initiatives to boost the financial wellbeing of consumers across the UK. He previously served as Labour's general secretary between July 2011 and March 2018.
He joins Conservative peer Lord Ed Vaizey who also serves as an adviser on TISA's board.
TISA chair Tony Stenning said: "I am delighted to announce the appointment of McNicol as an adviser to our board. He will further strengthen our existing board members and advisers, bringing expertise from both politics and the broader financial services sector.
"Our talented board members and advisers will be integral in the months ahead, as we continue to work with government, regulators and TISA members in a combined effort to support consumers and the UK financial services industry.
"Collaboration across political benches is vital if we are to achieve this aim. We therefore welcome McNicol to TISA and look forward to working with him in the coming months and years."
McNicol added: "As an advocate of financial inclusion and financial literacy, I'm delighted to be appointed to the TISA board. TISA's strong commitment to engaging with major consumer issues and championing best practice across the financial services industry means they have a pivotal role to play in shaping future strategy."
By Martin Richmond
Punter Southall Governance Services appoints two scheme managers
25 January
Punter Southall Governance Services (PSGS) has appointed Toby Andersen and Karen Henderson as scheme managers.
Andersen joins from Aztec Financial Services where he was a senior benefits specialist. Prior to this he worked at Mercer, and he was also previously a pensions manager at Lockheed Martin.
Henderson joins from Virgin Money where she worked in the internal pensions governance team. She began her pensions career in 1990 at Scottish Amicable as a pensions administrator and has also worked for Aon and Hymans Robertson.
PSGS chief executive Wayne Phelan said: "Recent business wins means we are expanding our governance and secretarial team and we are pleased to welcome Toby and Karen to the team at this exciting and busy time. Both are highly skilled with wide pensions knowledge and will be a real asset to our client schemes and trustees."
By Holly Roach
Fidelity International appoints workplace investing lead
25 January
Jon Hutchings has been appointed business development director in the workplace investing division at Fidelity International.
Hutchings has more than 30 years' pensions experience and joined the company in December 2022 from Hymans Robertson, where he was commercial lead for its defined contribution (DC) consulting business.
He previously worked at HSBC and Aon in sales, proposition development and DC consulting roles.
In his new role, Hutchings will build deeper relationships with strategic consultant partners and will support the growth of the workplace investing business.
Fidelity head of workplace distribution Dan Smith said: "[Hutchings'] experience and expertise from within the consultant market will support the development of our strategic partnerships across Fidelity International's workplace investing business.
"His appointment marks our commitment to strengthening our relationships with consultants as well as our ambition to grow this side of the business, and I look forward to working with him."
Hutchings added: "This is an exciting time to be joining Fidelity and I'm looking forward to working with our consulting partners to continue to grow our workplace investing business in this fast-moving and competitive market.
"The proposition is excellent and continues to develop in the key areas of investment, service delivery and engagement. Fidelity's long-term view, global outlook and relationships combine to ensure we are perfectly placed for accelerated growth."
By Jasmine Urquhart
PPF board hires non-executive director
24 January
The Pension Protection Fund (PPF) has appointed David Atkinson to its board as a non-executive director (NED), effective immediately.
Atkinson has over 20 years' experience in the financial services industry. He previously served as managing director of Goldman Sachs, as well as NED for Mizuho International, the investment banking arm of the Mizuho Financial Group.
PPF chair Kate Jones said: "I'm delighted that David has joined our board, bringing his extensive finance and risk management expertise, gained in both his executive and non-executive careers, to support our journey as we approach the next phase of our strategic plan and embrace the recommendations of Department for Work and Pensions' recent review."
"His significant executive career at Goldman Sachs across international markets will bring diverse and relevant experience to our board, particularly in risk management. David brings invaluable experience of working with a broad range of stakeholders and regulators in an environment of corporate accountability while raising standards of professional behaviour through the senior managers and certification regime, a cornerstone of our approach also."
Atkinson added: "I'm delighted to be joining the PPF and look forward to contributing my knowledge and experience to the board in support of their valuable work, ensuring the highest standards of accountability at all times, while delivering outstanding service to all who rely on its protection."
By Martin Richmond
Heywood appoints chief strategy officer
24 January
Heywood Pension Technologies has appointed Chris Connelly to the board in his new role as chief strategy officer.
Connelly re-joined Heywood as head of propositions last March after five years at Equiniti. Prior to this he had worked at Heywood for 11 years.
Heywood said Connelly's promotion recognised his contributions to accelerate the firm's strategic growth under the ownership of BlackRock's Long Term Private Capital Fund, which acquired the business in February 2021.
It said Connelly has been instrumental in delivering new propositions in growth areas for the company including its pensions dashboards integrated service provider and data services.
In his new role, Connelly will focus on expanding Heywood's mission to support pension providers, administrators and employers with data driven, technology enabled solutions.
Heywood chief executive Fraser Smart said "Chris is a true industry visionary and will be instrumental in supporting us to define new market opportunities as we go through our next phase of growth. The additional expertise and experience Chris brings to Heywood will ensure we continue to develop the best products and solutions for our customers and their members."
Connelly added: "I look forward to continuing at the pace we are moving to pursue our ambition to become the UK's leading provider of data-driven, technology-enabled solutions for all workplace pensions."
Across his 30-year career and experience in senior roles at NatWest, Fidelity, Aon Hewitt and Equiniti, Connelly has acquired a wealth of experience including in-house pensions administration, third-party administration, financial services companies, local authorities and central government schemes.
He has worked on several industry initiatives, including The Pensions Regulator's data quality and record-keeping guidelines and is currently a member of the Pensions Administration Standards Association (PASA) pensions dashboards working group and represents PASA within the Pensions Dashboards Programme at the Money and Pensions Service.
By Jonathan Stapleton
Now Pensions appoints deputy CEO
24 January
Claire Bowyer has been promoted to deputy chief executive (CEO) of Now Pensions, part of the Cardano Group.
Bowyer, who has 20 years' legal experience, joined the group in 2009 and is general counsel, managing the legal and regulatory aspects affecting the business.
She will continue to work in this role and will remain on the group management board as group partner, director of Cardano UK, and general counsel. Prior to joining Cardano, Bowyer was a senior lawyer at Travers Smith.
In her new role, she will focus on the commercial, investment and governance aspects of the business, and will manage all client-related teams.
Cardano group CEO Mickey de Lathauwer said: "[Claire] has invaluable technical skills from working across the group but also brings with her a wealth of client-facing and people leadership experience. Her appointment is a reflection of Now's growth ambition for the future, reaffirming our commitment to deliver positive change for our members."
By Jasmine Urquhart
Schroders adds credit specialist to fixed income team
23 January
Josh Panton has joined Schroders as a credit investment director, joining its fixed income team in London.
Panton joins from Aviva Investors where he spent seven years, most recently as head of credit investment specialists. He is the latest addition to the team after the appointment of Swa Wu as investment director last year.
In the new role he will work closely with Schroders' global credit investment platform in collaboration with its international distribution network.
Panton will report to head of credit investment specialists Jonathan Harris and will work as part of the integrated credit research and investment team, focusing on helping clients deliver strategies which meet future investment objectives.
Harris said: "Josh's arrival in the team reflects Schroders' commitment to expanding our capability to offer clients the very best credit investment experience.
"Schroders' global credit platform offers a comprehensive range of high quality investment solutions. We are focused on identifying ways to improve accessibility for our clients to the investment opportunities that these products can deliver, and Josh's appointment will enhance our ability to do so."
By Jasmine Urquhart
Barnett Waddingham names new SIPP division CEO
23 January
Simon Foster has been appointed as chief executive of Barnett Waddingham's self-administered personal pension (SIPP) business.
Over 62,000 SIPPs are administered by Barnett Waddingham which total around £13bn in assets under administration for the business. In addition, 1,300 commercial properties are included in its portfolio.
Foster joined Barnett Waddingham three years ago as head of proposition and implementation after 27 years with Zurich in a multitude of roles.
"Barnett Waddingham SIPP's reputation for technical excellence in the marketplace, alongside the firm's long-standing customer focused culture is what sets us apart - and what attracted me to this role," he stated. "I look forward to taking the reins and working closely with our business partners, especially in response to the Financial Conduct Authority's Consumer Duty."
Managing partner Alex Pocock added: "I look forward to working with him going forward."
By Hope William-Smith
L&G chair to join Barclays as non-executive director
23 January
Legal & General (L&G) chair John Kingman has been appointed as a non-executive director of Barclays, effective from 1 June 2023.
Kingman was appointed chair of L&G Group in October 2016. He is also chair of Tesco Bank and deputy chair of the National Gallery.
By Holly Roach