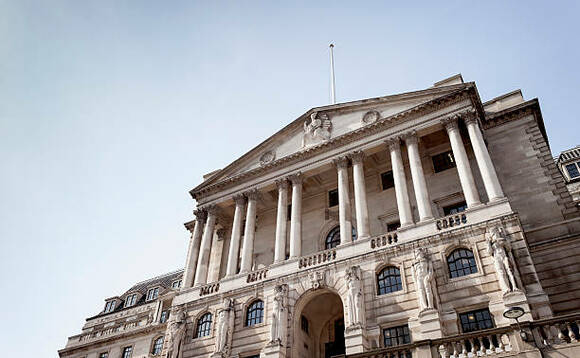 The Bank of England's Financial Policy Committee (FPC) has recommended that The Pensions Regulator specifies the minimum levels of resilience for the liability-driven investment (LDI) funds and mandates in which trustees may invest.
The FPC's March summary and record - published today (29 March) - said LDI funds should be able to withstand "severe but plausible" stresses in the gilt market as well as meeting margin and collateral calls without engaging in asset sales that could trigger feedback loops.
It also said they needed to improve their operational processes to meet margin and collateral calls swiftly when needed and resilient to stresses which accounted for both historical volatility in gilt yields, and the potential for their forced sales to amplify market stress and disrupt gilt market functioning.
The committee said it judged these factors implied that LDI funds should be resilient to a yield shock of around 250 basis points, at a minimum, in addition to the resilience required to manage other risks and day-to-day movements in yields.
In making this recommendation, the FPC said that TPR should continue its collaboration with other domestic and overseas regulators and, until this framework is put in place, should continue to ensure that LDI funds maintain the resilience that has been built up since the crisis.
Expanded TPR remit
The FPC also recommended that, to better allow TPR to implement and enforce guidance on LDI resilience over the long term, that TPR should have the remit to take into account financial stability considerations on a continuing basis.
It said this might be achieved, for example, by including a requirement to have regard to financial stability in its objectives, which should be given equal weight alongside other factors to which TPR is required to have regard.
Further information on the FPC's recommendations regarding LDI funds cab be seen in the FPC's staff paper - LDI minimum resilience: recommendation and explainer.
TPR response
Commenting on the recommendations, TPR chief executive Charles Counsell said: "We note the recommendations from the Bank of England's FPC on LDI. The committee has clearly set out its expectations relating to the minimum level of resilience it wants trustees and fund managers to adhere to when using LDI, and I am pleased this builds on the guidance that we, and the national competent authorities (NCAs), put in place in November.
"We will be issuing updated guidance on LDI in April, taking into consideration the FPC's recommendations."
Counsell added: "In the meantime, I urge schemes to continue to follow our existing guidance, which is designed to ensure trustees achieve and maintain an appropriate level of resilience in leveraged LDI funds across pooled and segregated arrangements to withstand a fast and significant rise in bond yields, and improve operational governance of pension schemes."