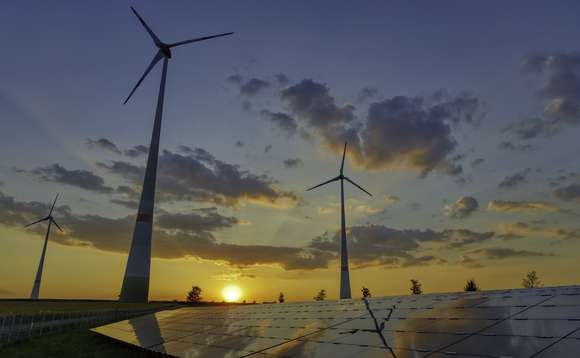 Schroders Capital has launched a climate-focussed long-term asset fund (LTAF) designed to help UK defined contribution (DC) investors access private markets and support the net-zero transition.
The fund - the Schroders Capital Climate+ LTAF - comes after the asset manager announced it had received regulatory approval to launch the UK's first LTAF earlier this month.
The £2bn Cushon master trust has become the strategy's founding investor - saying it would allocate 15% of default fund growth assets to the strategy, a target allocation that will be built up over the coming two to three years.
Commenting on the investment, Cushon strategic adviser Julius Pursaill said: "This new strategy demonstrates the leading role pensions can play in supporting the move towards net zero and a more sustainable economy.
"We are delighted to be working with Schroders as a founding investor. Our research shows that members are far more engaged in their pensions if investments are aligned to their values and greater engagement leads to better outcomes in retirement."
Pursaill added: "Pensions can be a force for good for both people and planet - this new strategy is a major leap forward for the industry."
Cushon proposition director Danny Meehan said Cushon valued its leadership position on sustainability as well as the role of private markets within its investment strategy.
Meehan said: "We have a very strong conviction around private markets and the opportunities that they present as well as the risks and opportunities presented by climate change, not just within the private market space, but across the portfolio - and we've got strong tilts towards low-carbon investments, and SDG alignment and we think that those will be rewarded in the medium term."
Four pillars
Schroders said the diversified multi-private asset strategy's core impact objective is to contribute positively to climate change and support the transition towards net zero economies through its investments.
It will aim to invest across four long-term themes or 'pillars': climate mitigation; climate adaption; biodiversity/natural capital; and social vulnerabilities.
Schroders Capital's Ped Phrompechrut, the co-manager of the LTAF strategy, said the climate mitigation pillar will involve investing in areas to reduce the amount of emissions that are put into the atmosphere though investments in areas such as renewable energy, clean tech and the circular economy.
Phrompechrut said the second pillar was about helping people who are impacted by the effects of climate adaptation through investment in strategies such as inshore tech and microfinance.
He said the third pillar was all about carbon capture and taking carbon out of the atmosphere - an objective that would be expressed through natural capital and biodiversity strategies such as forestry.
Phrompechrut said the final pillar was around investments that targeted social objectives - something that would be executed through place-based, certain types of real estate and financial inclusion types of strategies.
The target themes of Schroders Capital's Climate+ LTAF


Source: IPCC, Schroders Capital
A global, multi-asset approach
The strategy will invest globally - allocating to infrastructure, real estate, private equity, natural capital and biodiversity-focused assets through a mixture of Schroders Capital and externally-managed funds.
Private equity will be the key return engine of the portfolio, making up 20-40% of the allocation; infrastructure will provide the strategy with "strong predictable cashflows" and also make up 20-40% of the allocation.
Schroders said it was targeting allocations of 10-25% for real estate; 10-25% for natural capital assets such as forestry; and 5-20% in so-called 'liquid climate impact' assets to provide the strategy with flexibility for managing inflows and outflows. These liquid climate impact assets will include article 9 credit investments.
The strategy will have a standard flat rate fee charge of 1.25% with no performance fee. It is targeting net returns of 8-10% per annum.
It will have a three-year lock-up period to align with the strategy's ramp-up period. Following that period, the strategy will offer investors up to 5% of its net asset value in redemptions each quarter. In the case of redemption requests above this limit, investors will receive a pro-rata share of their request.
Meeting the needs of investors
Schroders head of UK institutional DC Tim Horne said opportunities for UK DC savers to benefit from the returns private assets can bring had traditionally been very limited - adding the Schroders strategy would both help schemes access private markets as well as deliver on their climate goals.
He said: "The launch of the Climate+ strategy will enable investors to take advantage of the diversification and performance private assets can deliver, as well as the sustained momentum now being directed towards the global transition to net zero and green economies.
"It is a testament to our focus on meeting the needs of investors in this space that we have been able to launch this strategy so quickly after receiving regulatory approval to launch the UK's first LTAF."
The democratisation of private assets
Schroders Capital head of private asset solutions David Seex said the launch of the LTAF brought together what he saw as two dominant discussion topics in the asset management work - sustainability and impact; and the democratisation of private assets, making the benefits of private asset investing available to more investors.
He said: "Climate change is one of the most pressing issues of our time and private assets have a role to play in financing the Just Transition we must make. Pension savers want the opportunity to participate in tackling this generational change, as well as generate sustainable returns in their retirement pools.
"Climate+ provides a single access point to a diversified multi-private asset portfolio of investments which directly target the adaption to, and mitigation of, climate change."
What is a long-term asset fund (LTAF)
Long-term asset funds are open-ended investment vehicles designed to enable a broader range of investors with longer-term horizons to invest efficiently in illiquid and private assets.
LTAFs are a new category of authorised funds, originally put forward by the government as part of its review of the UK funds regime in a bid to boost investment in private market investment and foster long-term economic growth.
In October 2021, the Financial Conduct Authority finalised the rules for LTAF - confirming, among other things, that the structures would need to invest more than 50% of assets in unlisted securities and other long-term assets and setting minimum standards on redemptions, which it said should be "no more frequent than monthly and only after a minimum 90-day notice period".