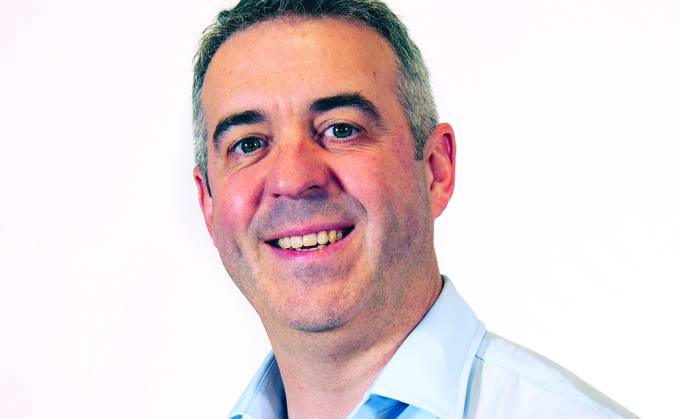 SEI has bought the National Pensions Trust (NPT) from XPS Pensions Group in a deal worth up to £42.5m.
In a statement, SEI said its UK subsidiary, SEI Investments Europe, had entered into a deal to buy XPS Pensions (Nexus) Limited - the principal employer and scheme funder of the NPT master trust - from its parent company, XPS Pensions Group.
SEI said the deal reinforced its focus on the use of strategic transactions to accelerate growth - enhancing both its competitive market presence and defined contribution proposition for employers and pension scheme members.
The move comes after SEI acquired the Atlas Master Trust from Capita Pensions Solutions in October 2021.
SEI said the total cash consideration payable to XPS Pensions Group for the master trust business was up to £42.5m - comprised of a £35m initial consideration paid at closing and deferred consideration of up to £7.5m that may be earned over two years after the closing, subject to the achievement of certain post-closing performance measurements.
It said the transaction was expected to close before year end, subject to "applicable regulatory approval and other customary closing conditions".
Founded in 2009, NPT is a UK master trust with over 60,000 members and £1.4bn in assets. Total combined assets of NPT and the SEI Master Trust will be approximately £3.4bn.
SEI said that, as a result of the deal, nine NPT employees would join its institutional business and one of the NPT trustees would join the SEI Master Trust board.
The deal also creates a long-term strategic partnership between XPS and SEI Investments Europe - with XPS continuing to support the NPT with pensions administration and consultancy to help ensure continuity of service to members and clients, as well as provide wider support to the SEI Master Trust in the future.
Commenting on the deal, SEI head of global asset management Wayne Withrow said: "As we continue our global focus on investing in three key strategic areas of talent, culture, and growth, this opportunity reinforces our commitment to the UK region while increasing our competitive presence in the defined contribution market. We've identified the master trust business as an opportunity for SEI Investments Europe to participate in a high-growth area of the pensions industry.
"This builds upon our purchase of the Atlas Master Trust in 2021, which marked the beginning of our execution on an inorganic growth strategy to acquire assets and increase our market presence in this segment. We believe that adding the National Pensions Trust further enhances that foundation from which we seek to achieve scale and drive growth."
XPS Pensions Group co-chief executive Paul Cuff added: "We are delighted to reach this agreement with SEI to benefit our clients and their members with a market-leading master trust. This is an exciting journey, and with this strategic partnership, both organisations will continue to bring the best of what we each do."
SEI EMEA and Asia managing director of DC Steve Charlton said: "As we continue to expand the SEI Master Trust, we are well-positioned to provide the premier service, investment management, and technology solutions for our members.
"Our expertise—combined with the addition of XPS' high-quality pension administration services—will further enable us to deliver improved member outcomes. We look forward to welcoming NPT clients, members, and team, so we can build upon both of our success."
Continued growth
Speaking to Professional Pensions, Charlton said SEI would continue looking to grow its master trust - adding it was no secret that it wanted to be one of the consolidators in the marketplace.
He said: "We've identified the master trust market as one that we want to be active and prominent in and will continue to push until we until we achieved our ambitions."
Despite this, Charlton said there would be no rush to merge the two master trusts - noting the SEI Master Trust and NPT would be run in parallel for a period of time after the deal completes, adding that there would be both "caution and a abundance of engagement with everyone who is involved" ahead of bringing the two trusts together.
He said: "We're not going to rush it. We didn't rush it with Atlas and we're not going to rush it this time."
Charlton also noted there would be no immediate change in the investment strategy of the two master trusts - explaining the default fund performance of both master trusts was strong and adding it was in the trustees hands as to any changes that might be made in the future.
He concluded by thanking the "cast of thousands" that were involved working on the deal. Charlton said: "It has been a real pleasure to be part of it - it was hard work, but we had fun at the same time."