SEI Master Trust and National Pension Trust have been granted authorisation, becoming the 14th and 15th master trusts to be given the stamp of approval by The Pensions Regulator (TPR).
Master trusts will need to be authorised by the regulator from October, but the current framework is still a draft. James Phillips explores if it's ready.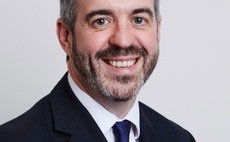 Steve Charlton has been appointed to a newly-created role in SEI's institutional business as part of plans to grow its defined contribution (DC) proposition across Europe, Middle East, Africa (EMEA) and Asia.