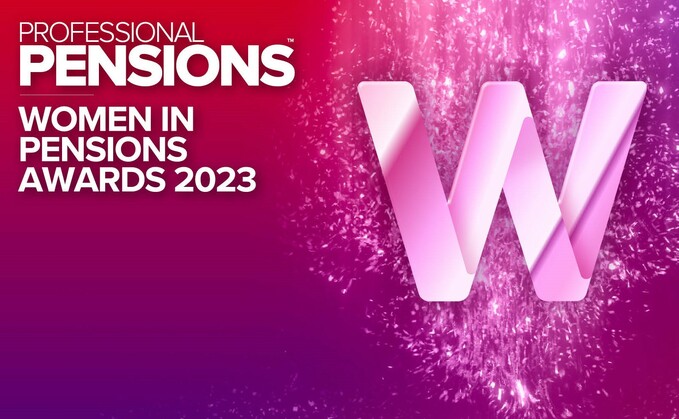 Here they are…the winners of the Professional Pensions Women in Pensions Awards 2023.
The Women in Pensions Awards aim to shine a spotlight on the work of inspirational women in the pensions sector, along with the mentors and organisations supporting them.
Our winners were announced last night (16 November) at a gala dinner at the Hilton Bankside in London.
There was an exceptional response to these awards this year with a record number of submissions to the Professional Pensions judging panel.
In choosing this year's winners, judges took into account: achievements in the workplace/role; challenges faced; evidence of contributions to support and inspire women; and the overall quality of the submission.
The full list of winners for 2023 is as follows:
Lifetime Achievement Award
Winner: Jane Curtis
Pensions Woman of the Year
Winner: Emma Douglas (Aviva)
Pensions Manager of the Year
Winner: Rochelle Baker (People's Partnership)
Highly Commended: Danielle Barker (Mercer)
Trustee of the Year
Winner: Melanie Cusack (Zedra)
Adviser of the Year
Winner: Charlotte Cartwright (Eversheds Sutherland)
Highly Commended: Vicki Hayter (XPS Pensions Group)
Lawyer of the Year
Winner: Miriam Kimber (Pension Protection Fund)
Highly Commended: Faye Jarvis (Macfarlanes)
Sales/Marketing/Communications Professional of the Year
Winner: Nathalie Sims (Lane Clark & Peacock)
Highly Commended: Olasumbo Biobaku-Mason (Legal & General)
Administrator of the Year
Winner: Glenda Robinson (Isio)
Investment Manager of the Year
Winner: Joanna Sharples (Aon)
Young Achiever of the Year
Winner: Jade Rigby (Hogan Lovells)
Newcomer of the Year
Winner: Katie Porter (People's Partnership)
Innovator of the Year
Winner: Manjit Basi (WTW)
Sustainability/ESG Woman of the Year
Winner: Maria Nazarova Doyle (IFM Investors)
Mentor of the Year
Winner: Isobel Carruthers (Slaughter and May)
Highly Commended: Jennifer Davidson (Lane Clark & Peacock)
Team Leader of the Year
Winner: Jess Williams (Phoenix Group)
LGBTQI+ Trailblazer Award
Winner: Claire Kennedy (Mercer)
Highly Commended: Leanne Taylor (Gallagher Benefit Services)
Unsung Hero Award
Winner: Shelley Morris (Aviva / Citizens UK)
Highly Commended: Alexandra Miles (Legal & General Investment Management)
Organisational Award for Supporting Diversity
Winner: Aviva