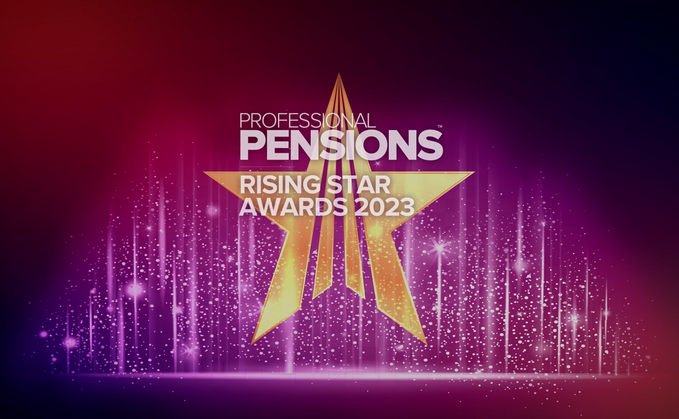 Here they are… the winners of the Professional Pensions Rising Star Awards 2023.
The Rising Star Awards aim to celebrate the emerging talent in pensions, recognising our industry's future leaders as well as the organisations that are developing and nurturing the talent.
Our winners were announced last night (16 November) at a gala dinner at the Hilton Bankside in London.
There was an exceptional response to these awards this year with a record number of submissions to the Professional Pensions judging panel.
The full list of winners for 2023 is as follows:
Rising Star of the Year
Winner: Mark Ormston (Retirement Line)
Highly Commended: Edward Austin (The Peoples Partnership)
Trainee of the Year
Winner: Dominika Gasiorowski (CMS)
Highly Commended: Charlie Parker (Pension Protection Fund)
Trustee of the Year
Winner: Fay Robinson (Dalriada Trustees)
Highly Commended: Alan Greenlees (Zedra Governance)
Actuary / Consultant of the Year
Winner: Ben Farmer (Hymans Robertson)
Highly Commended: Karyn Cooke (Hymans Robertson)
Actuarial / Advisory Trainee of the Year
Winner: Sharon Jacob (Isio)
Highly Commended: Georgina Gayles (Aon)
Administrator of the Year
Winner: Christine Mandeville (Lane Clark & Peacock)
Lawyer of the Year
Winner: Charlotte Cartwright (Eversheds Sutherland)
Investment Manager of the Year
Winner: James Lawrence (Smart Pension)
Investment Trainee of the Year
Winner: Sophie Fisher (Aon)
Highly Commended: Jay Malkani (Isio)
Excellence in Customer Service and Communication Award
Winner: Richard Goldring (Smart Pension)
Mentor of the Year
Winner: Helen Billing (XPS Pensions Group)
Team of the Year
Winner: Smart Pension Investments Team
Organisational Award: Award for Supporting Development
Winner: CMS
Organisational Award: Training Scheme of the Year
Joint Winner: Brightwell
Joint Winner: Punter Southall Aspire