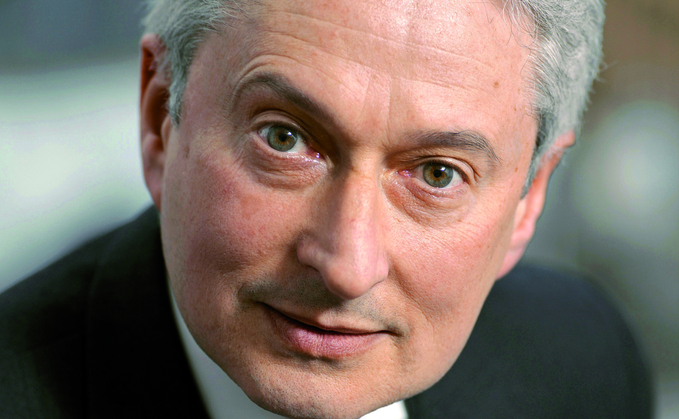 In the latest of his series of monthly columns for Professional Pensions, Robin Ellison talks about regulator travails and asks whether trade organisations may now be out of fashion for ever.
Not an easy couple of months for regulators. First, lack of joined up regulation resulted in the Prudential Regulation Authority (PRA) warning funds (or at least insurers) against proving too much buyout, just when The Pensions Regulator (TPR) reported around a quarter of schemes are now ready financially for buyout. The number of schemes is clearly set to reduce reduces both from buyout and from consolidation, but we are still waiting for TPR to show its value for money and a reduction in its manpower following the reduction in scheme numbers.
Second, the TPR has told pension schemes the digital hack against Capita requires them to conduct their own investigations; that is clearly inefficient. Such an inquiry should be industry-wide led by either the Pensions and Lifetime Savings Association or even better by TPR itself. Co-ordinating the response would save money and time. And before the Information Commissioner's Office (ICO) and TPR and the Financial Conduct Authority (FCA) start preparing their onslaught on Capita for cyber failures, can they remember that we pay for any eventual fines, and that sanctions don't make us safer. Could they adopt Civil Aviation Authority (CAA) principles to try to avoid future incidents, ie use the episode to learn rather than punish.
What have the associations ever done for us?
The travails of other organisations, most notably by the Confederation of British Industry (CBI), should alert us to the changes in the polity of the UK. The papers are questioning whether we really need the CBI anymore, and the government has announced it will no longer consult with it (Richard Partington and Anna Isaac, Government suspends relationship with CBI amid Guardian allegations, Guardian, 5 April 2023). Similarly, who these days ever talks about the Trades Union Congress (TUC), once a political force in the land. Incidentally, it's disappointing to learn there is sexual misconduct in trade bodies; who would have thought it. It never happened in the days when men wore bowler hats.
Like bowler hats, and like newspapers, carbon paper and floppy disks, trade organisations may now be out of fashion for ever.
In our own world this leads to reflections on the PLSA. As the number of schemes moves to buyout and/or scheme consolidation, do we still need the PLSA, at least in its present form? The PLSA used to have tanks on the government's lawn, at least when it represented ownership of around 80% of the London Stock Exchange and could organise a gilts strike. Now pension funds own around 15% of the stockmarket and, if there is a gilts strike, it won't be the pension funds calling it. Nowadays, apart from responding to consultations which the government ignores, and having conferences, what is the point of the PLSA? It mostly runs conferences, argues for better pensions, and acts as an advice service to government consultations. What it doesn't seem to do is act as a trade association fighting for the interests of employers, managers and trustees.
There may be similar questions to be asked about the other pensions organisations. So maybe it's time for some, if not all of them, to have a coffee (or even a serious lunch, with wine). It would need a Putin-length table, because it might involve quite a few operators: in no particular order why don't the PLSA, PMI, PASA, OPDU, APL, SPP, APPT, AMNT, ECPA, PRAG, PAT, PPI, PI and ACA (apologies to those overlooked in this list) share a virtual office, with an international branch somewhere warm, like the Seychelles.
We could pay one membership fee, have one voice, and where there is unity we will never be defeated etc. It would co-ordinate policy, research, professional qualifications, and lobby to provide one, effective, voice - and even pay for a decent press team. It's probably time to say goodbye to the PLSA after around 10 years of its rebranding; nowadays. apart from us, who has heard of it. We could transform the movement into a single 'super', using the nomenclature of the old form of pensions and employed today to great effect by the Australians and New Zealanders. With a decent name, a respected brand, and technical resources we could then appear on Question Time, exploit social media, and actually achieve some improvements. To start with, we could fight for simpler tax codes, reform of TPR and FCA, and reduction in regulation following the latest government aspirations (see Smarter regulation to grow the economy, Department for Business and Trade, May 2023). What's not to like? I am sure Professional Pensions would be happy to host the initial gathering.
Not just TPR
It's been tough for all of us recently - but those who tell the rest of us how to behave have had a particularly bruising few months; to mention just a few:
The FCA / Bank of England / PRA kinda missed some of the banking failures of SVP and Credit Swiss as the BBC called it but no-one ever said (Colby Smith, Top Republican accuses regulators of being 'asleep at the wheel' over SVB, FT, 28 March 2023);
The Gambling Commission kinda missed some of the William Hill excesses and belatedly imposed a large fine the proceeds of which will go to the government rather than the exploited;
Changes to the Psychoactive Substances Act 2016 will make life difficult for those of us who use nitrous oxide for cooking and baking;
The Metropolitan Police have been badly criticised for pretty much everything;
Police Scotland not only also has problems similar to those of the Met, but one of its main control rooms used a fake system to manipulate response time targets for eight years. Thousands of calls to the Bilston Glen control room were allocated to a fictitious call sign known as DUMY. Internal systems would register that the calls had been passed to officers - but instead they were parked on a list. This meant a police vehicle would not have been dispatched quickly to calls which had been judged as high priority. It appears that many calls were not attended at all (BBC News 29 March 2023).
HMRC lost the Gary Lineker tax case;
Ofwat still allows sewage to flow freely;
Ofgem is in trouble for serving an enforcement and disclosure notice on Times journalists in the meters scandal - and can't decide whether to hit energy companies over the head for not providing backstops when supplies are short or encourage them to develop new supplies (see Helen Thomas, Is the UK being held to ransom in the power market?, FT, 29 March 2023);
The SFO have lost yet another major prosecution (G4S); and
The Care Quality Commission was castigated in relation to its supervision of West Lane Hospital Middlesborough.
TPR is not on this list. So what is going on with the maybe 300,000 or more people who make rules for the rest of us? Their job of course is not easy; if they are not strict enough, banks fail, and we lose our savings. Sharon Stone lost $21m (£17m) when Silicon Valley Bank went bust. If they are too strict, the anti-money laundering rules mean we can't open a bank account without waving a passport and sometimes not even then. But as Professor Sir John Kay wrote a few years back: "Those who blame the financial crisis on deregulation fail to recognise that there is today, and was in 2008, far more financial regulation than ever before: the state was increasingly active yet decreasingly effective."
So, it's easy to criticise; but what looks like a wholesale failure of the regulatory industry suggests something else may be going on. One of the probably fair criticisms is that they tend to lose focus over time, and expand their remit to cover things that they either can't control, or shouldn't control. As we know in our own field of activity.
TPR: regulatory creep and trustees
TPR is muttering that it is unhappy with the standard of trustees on pension fund boards, although there is little independent evidence that it is resulting in adverse outcomes. Trustees can be professional, but they are not supposed to be experts, rather like board members of TPR are not supposed to be experts in regulation - they hire experts. A court decision some years ago reflected on the role of trustees and it may encourage TPR to avoid further regulatory creep. The judge was talking about charity trustees, while criticising an over-enthusiastic regulator, but the points made apply to us as well:
The . . . sector depends on there being capable individuals with a range of different skills who are prepared to take on trusteeship roles. Most charities would, I would think, be delighted to have available to them individuals with the abilities and experience that the Trustees in this case possess. It is vital that the actions of public bodies do not have the effect of dissuading able and experienced individuals from becoming or remaining charity trustees. Disqualification proceedings, or the perceived risk of them, based on wide ranging but unclear allegations of incompetence rather than any want of probity, carry a high risk of having just that effect, and great caution is therefore required. This is particularly so for individuals otherwise involved in the management of businesses, and professionals for whom additional regulatory issues may arise: in fact, the sorts of individuals whose experience is often most needed. The result of proceedings being brought in other than the clearest of cases is likely to be to deter many talented individuals who take the trouble to understand and appreciate the risks either from charitable trusteeship at all, or at least from all but the most wealthy, well endowed, charities which are likely to have least need of their skills.
The Official Receiver v Atkinson [2021] EWHC 175 (Ch) para 911
TPR need to take it easy.
Meanwhile. . .
Finally, some food for thought from The Sunday Times' Robert Colvile (As we squabble over bendy bananas and bash Big Tech, investors are quietly slipping away, The Sunday Times, 14 May 2023)
"In 2012 the economist Andy Haldane gave a speech highlighting the increased scale of financial regulation. He pointed out that the ratio of regulators to financial service workers had increased from 1:11,000 in 1980 to 1:300 in 2011. I don't have access to his methodology, but from counting up the numbers in various annual reports, I put the figure today at roughly 1:75. In other words, the number of regulators may have quadrupled in just over a decade. Likewise, the average FTSE 350 company report is 64% longer than it was five years ago, because of all the extra reporting requirements — which helps explain why so few companies are listing here."
Robin Ellison is, among many other things, the chairman of the College of Lawmakers, a retired pensions lawyer, a visiting professor in pensions law and economics at Bayes Business School, City, University of London and chair of several pension funds