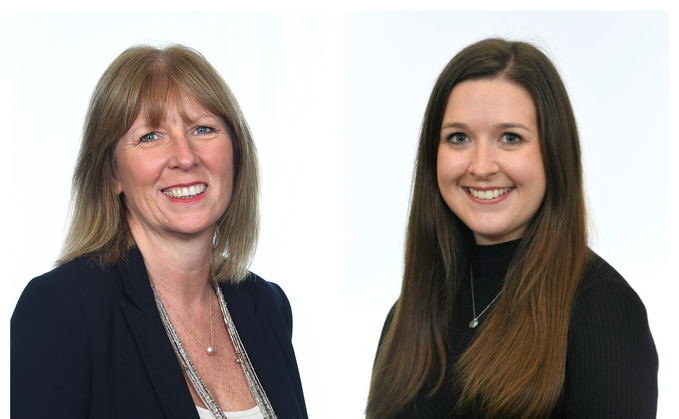 The most recent data published by the Department for Work and Pensions (DWP) suggests that the gender pensions gap still sits at 35%. This is a worrying statistic, particularly for single women who are relying on themselves to fund their retirement.
The good news is that the world is starting to wake up to the issue. There have been more press articles recently about the gender pensions gap and its impact on women's retirement outcomes[1]. We have also noticed an increase in debates on LinkedIn about what the government and workplaces should be doing to help address the gap[2].
Could the Mansion House proposals help?
At a recent industry event on diversity the Pensions Minister, Laura Trott, said she hopes that some of the initiatives proposed by the Mansion House reforms will help to narrow the gender pensions gap.
Some of these proposals are aimed at improving retirement outcomes for DC pension scheme members. They will require pension schemes to offer a range of decumulation services, help to consolidate small pots, standardise the assessment of DC default funds, extend the use of CDC and explore the use of surplus to fund DC arrangements.
While these new proposals may help DC savers overall, they will not address the gender pensions gap specifically. To really help close the gap we must identify why women have less pension savings, and take action to support change.
Why is there a gender pensions gap?
The obvious place to start is that there is a gender pay gap. The latest government statics suggest that the median gender pay gap is 9.71%. As long as this disparity exists, women will see less going into their pensions savings compared to men.
The Fawcett Society reports that key drivers to the pay gap include continued pay disparity, failure to promote women, undervaluing and underpaying work women are more likely to do (e.g., social care and childcare work) and a lack of women in more highly paid sectors such as technology and engineering.
Evidence[3] also shows women are more likely to become carers (59% of unpaid carers are women, Census 2021) and to provide more hours of unpaid care than men.
All of this can lead to women taking lower paid jobs than men, taking career breaks and working fewer hours overall. Many women have also reported retiring early due to wellbeing issues including the menopause[4].
Studies[5] show women are more likely to suffer from imposter syndrome in the workplace than men. This could have an impact on women's confidence to put themselves forward for higher paid roles, even when they have the necessary skills to do so. They may also lack the confidence to negotiate better salaries compared to their male peers.
Until some of these issues are addressed, the gender pay gap, and therefore the gender pensions gap, will be perpetuated and the Mansion House proposals will have less impact on women's pension savings.
So, what do we do?
The fact that there is more research and profile in relation to the gender pay gap, the gender pensions gap and diversity in general is a positive move. This should help with a cultural shift in wider society, the workplace and the pensions industry. We are also seeing more high profile and FTSE companies reporting widely on the diversity of their workforce, gender pay gap and board/management positions[6].
The pandemic was a watershed moment for working patterns leading to a move away from full-time office-based working and the introduction of flexible working policies. Enhanced paternity leave policies, in addition to the government's shared parental leave policy, have been on the increase for some time[7].
These are steps in the right direction to help spread work and home life responsibilities more equally between men and women. If used well they should help women continue working during their peak employment time and work more hours, potentially making them feel empowered to take more skilled and/or executive positions. Assuming women also make pension savings, all of this should benefit them in retirement and some of the Mansion House proposals should have a positive impact on their DC pension savings.
Employers also need to foster a working environment conducive to employees making the most of what's on offer. At present, perceived gender stereotypes may mean that men feel reluctant to work flexibly or take parental leave in case it harms their career prospects. Until such practices become more socially acceptable it may prove difficult to encourage take up.
There is still a lot to do if the gender pensions gap is to be closed completely. The proposals set out in the chancellor's Mansion House speech are good news for DC pension scheme savers, but wider changes need to continue to support closing the gap in retirement outcomes between men and women.
Christina Bowyer is partner and Claire Curtis a senior knowledge executive at Pinsent Masons
---