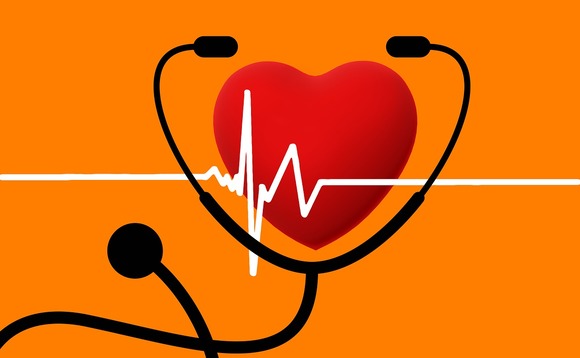 WSB's webinar looks at the benefits health screening can offer both employers and employees and examines the range of offerings currently available.
CHAIR Jonathan Stapleton
Editor
Professional Pensions
Carl Laidler
Director of wellbeing services
Healthshield
The following is an edited write up of a webinar held on 21 May. Listen to the discussion in full at: https://tinyurl.com/y6jqn4sv
Jonathan Stapleton: Can you give us a little bit of background to the health screening market and Health Shield's role in that marketplace?
Carl Laidler: We started a company called Prevent just over 15 years ago. We set it up because we felt there was a gap in the health screening market at the time - you had BUPA and Nuffield Health at one end and the NHS at the other. We felt there was a gap in the middle which could be filled by a company like ours that could provide affordable onsite health screening. Our service has developed significantly since then and a couple of years ago we were sold to Health Shield, who are now taking our health screening programmes to the next level.
Jonathan Stapleton: You mention the whole reason for setting up Prevent was to offer something in the middle. The perception of health screening is that it is for more highly paid staff. To what extent is this a false assumption?

Carl Laidler: When we began it was very much tailored towards executives. Nowadays we're as likely to be screening somebody with a £35 health screen working in a factory as we are to be doing an executive screen at £300. And I think that the tailoring has really been about that change in budget - I'm not sure that people have got any more budget today than they had at that time, they just didn't know it was possible for them to have screening at such a competitive price.
These days, for example, you can have an ECG machine that's the size of a mobile phone, so it has made it a lot easier for us to provide health screening on site - it doesn't have to be delivered in a clinic; it just needs a small room, a table and two chairs.
If you can deliver it effectively so people don't have to leave the premises and can be seen on site, and if you can deliver it providing a lot of content at good value for money, then it's going to make it a lot more interesting at the lower price brackets.
Jonathan Stapleton: Can you talk us through what would be offered as part of the entry level health screen for employers?
Carl Laidler: What I think you're trying to do with health screening is detect any issues early - if you can pick up people who have got elevated levels of blood pressure who you can then send to their GP, that has got to be a good thing.
But it's also partly to do with education. The point of health screening isn't just about early detection and trying to find those people who have got a problem but it's also got to be about trying to help people change their habits.
If you can help people change their habits - improve their diet, improve sleep, up the level of water intake, reduce stress levels, up their level of exercise and so on - you give people the chance to improve their health over time.
So, even at that lower end, it's important that you provide enough time within that assessment to have the opportunity of talking to the person that you're assessing - allowing them to ask any questions that they want to and to provide them with the rules, ideas and thought processes that are going to allow them to change their habits over time. And that's the key. We can't change everybody but if we can get people to change their habits then we increase the chances of them improving their health over time.
The other thing that is becoming more and more prevalent in terms of what is being discussed is mental health. By October this year, all of our practitioners will have gone on courses that will be looking for ways of identifying people who are showing signs of stress or mental health issues, and then hopefully signposting them and providing them with advice.
I don't think it's good enough these days to think of a £35 or £70 health screen as being low end - the skill of it is to provide really useful content that provides the kind of support that individuals need. And that's why Prevent started. Prevent didn't start to compete with BUPA and Nuffield at the high end of the market, they already had their place. Our ethos was that we wanted to make sure that anybody who wanted a health screen would be able to have a health screen and I'm sure that Health Shield will be continuing with that.
Jonathan Stapleton: Can the screenings be done anywhere? If an office doesn't have a private room for instance?
Carl Laidler: That's a tough one as privacy is key but, yes, it can be done anywhere. Most people if they try hard enough, will be able to find a small room with a table and two chairs - that's all that they need. And we will help find alternative solutions if this isn't possible - the key thing is that people get a health screen and there shouldn't be a reason why we can't deliver one.
The other question we often get asked is whether there any limits to the places we can go to.
This year we've already screened on the Shetland Isles, for example, so there's nowhere that we can't go to screen and key to this is the way we try to deliver it - practitioners can carry their entire kit round in a large suitcase, so it's as versatile as you can get.
Jonathan Stapleton: What exactly do employees get at the end of their screen?
Carl Laidler: Traditionally we have always provided reports. In the old days we used to post them out to people's homes. That has now changed; people will now go to a portal where they receive their results and the advice that sits alongside it. The great thing about this is it allows us to link people's results to pathways towards advice and what they should do next with their results.
An example would be that if somebody has got elevated levels of cholesterol, but it's not dramatically high, then we would provide them with some advice on what action to take for the next three months to try to reduce their cholesterol naturally. And at that point they could go to see their GP to see if their results had changed. If the results have changed, that's good news; if not, they are going to have to see their GP anyway.
Jonathan Stapleton: Is there a minimum size of employee group that you would visit at a workplace? And, added to that, is there a minimum group size for an HR team to receive the anonymised management information on the results?
Carl Laidler: We've got a minimum value per day that we need to achieve for us to be able to visit any venue. It doesn't matter where it is. And that minimum value is £600. We've got assessments that start at £35 and go all the way up to £300, so £600 is very accessible so you'd be hard pressed to find a workplace that is too small. I think from that perspective, we can pretty much screen any organisation.
With regards to the anonymised data, we have to be very careful. The industry standard is 25 people - so if you have more than 25 people being screened, we should be able to anonymise information sufficiently so that we can provide information back to the employer.
Jonathan Stapleton: Is there an option to offer health screening as a voluntary benefit?
Carl Laidler: Absolutely. And there are two ways we can do this. It might be that an organisation will offer everybody a £70 health screen because that's what it can afford. But the £70 health screen doesn't necessarily include things like prostate testing or bowel testing which people over the age of 40 might find useful. In these cases the employer may offer the opportunity for employees to buy additional tests if they want to. This is a wonderful opportunity for staff as they are getting a discounted price because of the arrangement we have with your employee.
If employers don't have a budget, we can run this on a self-pay basis but we have some criteria for us to be able to do that - notably that we have to hit the minimum value of £600. So we do have some criteria, but it's not that difficult and there is absolutely no reason why people can't be doing self-pay health screening programmes in this day and age.
Jonathan Stapleton: To what extent can you tailor tests, targeting specific groups of employees or providing different tests for different groups of employees?
Carl Laidler: Well it can be done, because we've got tests for osteoporosis, which tend to be more female-orientated. We've got tests relating to the menopause, which would obviously be female-orientated. And on the other side you've got prostate testing, which is obviously male-orientated. So you can split the tests by gender and that's not too much of a problem. And I think it's a good thing to do because we're all different and the added value we can provide by making it gender appropriate has got to be a good thing.
The more interesting one for me is actually young people. As we get older, we expect our health to deteriorate so it makes perfect sense for us to decide we would like to do some health screening, it kind of becomes more important. The key question is really about how we're going to get young people to get involved with health screening and that's always been the challenge.
So what we've started to do is provide certain tests which we think are more interesting for younger people - an example would be that we do a thing called cardiovascular cohesion stress testing, which looks at the way in which your cardio-vascular system and your nervous system respond to each other.
And younger people find that really interesting. They're not expecting to have high levels of blood pressure, cholesterol or blood glucose, but if you can put them on a machine that then allows them to assess themselves, it encourages them to have the health screen and it then starts to introduce some other really good elements. It makes it good fun, it means they start talking to each other about it, they start to realise that health screening doesn't have to be negative; it can be positive.
For us, it's been a great way of encouraging younger people to get screened. And that's one of the things about screening - screening is all about getting a series of results and then hopefully people have further screens over time and can start to see how the results change.
The problem is, traditionally, we've probably all started having our health screens too late, which means that we don't have a base point. If you're 25-years-old and you've had a health screen, you now know what your cholesterol was when you were 25. So when you get to 40 and things start to change and someone says you've got elevated cholesterol, you'll know whether it's actually different from when you were 25 or not, whether you've always had cholesterol that's been the same level. Trying to get young people to be screened is something that we've been working very hard to do.
Jonathan Stapleton: What should organisations look for in a health screening provider?
Carl Laidler: I think you should be looking at a couple of things. One is versatility - are providers able to screen everywhere? If an organisation has seven different locations spread all over the country, are all seven locations going to get the same assessment? I think that's important. You also need to know you're dealing with an organisation that has good testimonials and a history of good relationships with its clients. And it's also important to know who is actually doing the assessments, making sure that the person is qualified to do that particular assessment.
The funny thing about health screening is there's not really any legislation around who is able to provide it, so the key is to make sure that the people who are providing it are trained, qualified and have got robust processes in place to make sure that the quality is there.
Jonathan Stapleton: We are coming to the end of our webinar. Do you have any key takeaways?
Carl Laidler: One of the things that surprises me is when I hear people say that they don't want a health screen because they don't want to know the results, or I hear people say that they always think of health screening as being negative. And it's not. For me it's actually one of the most positive employee benefits you can offer somebody.
As human beings, we often turn up at a health screen thinking we're going to come out with bad results and when somebody turns round and tells you that you're in great health, and you just have to make a few small adjustments, that's extremely positive and you can see people walking away smiling.
The one thing that's come out of it for me is, while we can go on and on and on about the health results, the big thing that HR will get out of it is a massive boost to morale - people coming out from screens saying they feel better about their employer for being offered it.
Health screening should be seen as a real positive - there is no need to think of it as a negative benefit at all, it's a very positive one.