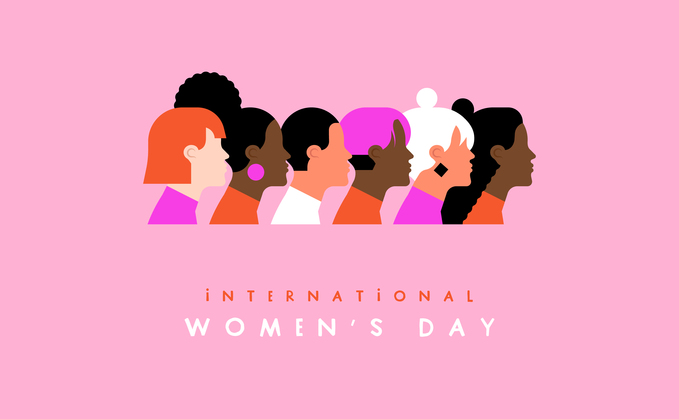 Rita Butler-Jones (LGIM)
Rita Butler-Jones is co-head of defined contribution (DC) at Legal and General Investment Management (LGIM). Her career spans three decades and includes time at Prudential and Threadneedle, as well as working in the retail side of pensions.
Butler-Jones says her career has mostly been in pensions, but started "very much by accident".
"I was always very interested in pensions and coming from a working-class background it became apparent to me that working class people didn't really understand pensions and what it meant to them for their future self.
"Often it might have been a pound or two a week that people were struggling to save so my interest in pensions was really born out of that… it was almost like a certain class in the country that would pay into a pension, and maybe some of the other people were left behind and did not pay into a pension." She adds her mission has been to engage everyone in pensions, "whatever their background", to consider the importance of financial security when it comes the time to "hang up your boots and take a well-earned rest".
Citing LGIM's research, Butler-Jones says the gender pay gap is not the sole reason for the gender pension gap, adding the research revealed other "eye-opening" facts. "People assume it starts when women take career gaps or take on caring roles, but the gap was right from the beginning and just grows wider as careers progress. Women are hit by the gender pension gap at every stage of their career."
"Don't be afraid of the financial services industry," Butler-Jones says to women starting out in their careers. She adds women have lots to contribute to the industry, and says diversity across all backgrounds is needed to "shape what [the industry] can be in the future". "Pensions aren't as complicated as they initially sound… it is a very exciting industry and something to get so passionate about."
Brenda Kite (Hymans Robertson)
Brenda Kite, DC platform solutions lead at Hymans Robertson, began her career after graduating from college, when she joined the pensions department at an insurance company. She has been at Hymans Robertson for eight years and was highly commended for the 2022 PP Women in Pensions LGBTQI+ trailblazer award.
Kite says she got her start in pensions "by chance" and says the reason she continues to work here is because it is "very much a people industry", adding she enjoys the various aspects of problem-solving that is often a part of the job. A career highlight was introducing one of the first lifestyle strategies for a major employer pension scheme, which was the result of a long project spanning investments, communications, and administration. Now, a large part of her role involves getting involved with consultations and trying to shape things for the future. "I've been round a bit in terms of where I have worked so I am seen as a go-to person, and it is nice to draw on that experience."
Kite, who is transgender, says the financial services industry, particularly pensions, is one of the more welcoming environments for LGBT people. "When I transitioned, I was very conscious I had a high profile role so I was almost apprehensive of it having a negative effect on the firm. It turned out everyone was brilliant… so it was almost a case of me putting up my own barriers rather than there actually being any there."
The pensions gap often stems from problems which have been "hard baked into the culture" such as the accepted norm of women giving up work to look after children, says Kite. "It will take a little while to work out of the system", adding she would be disappointed to see such a gap for the younger generations coming into the workforce.
Manpreet Sohal (IGG)
Manpreet Sohal is trustee director at Ross Trustees, now part of the Independent Governance Group (IGG). She graduated with a psychology degree and trained as an adult careers advisor before working as an assistant consultant for an independent trusteeship. She left to join an independent startup venture, which became Ross Trustees. She also leads on HR and resourcing, and is co-chair of the internal diversity, equality, and inclusion (DEI) subcommittee.
Sohal says her career plan has been about working her way up and building a business from scratch - including policies, procedures, and structures "from the ground up". Her success is due to "grabbing opportunities internally", and gaining trust and respect where she is. "I have realised recently that I am a role model and people look up to me… you can forget that junior people see you in that way".
Sohal says that having young children means there is another group of people that "has an expectation of me… but their expectations are quite different". One concern around raising a family is around going back to work and "not coming across as if I don't want to do my career", she says, but adds that her husband also has the same concerns. She says things are "slowly balancing out", especially amongst younger generations. "People are realising women have a lot to offer and that they should and can allow flexibility in their roles, even for senior people."
Sohal says while the gender pensions gap is spoken about, organisations and businesses should take more of an active role. "What we are doing as an industry is great, but it comes back to the employers and them recognising the issue and having a plan to correct it." She adds there is a lot that individuals can do by speaking up and asking about their own company's gender pension and pay gaps.
Laasya Shekaran (LCP)
Laasya Shekaran is a consultant at Lane Clark and Peacock (LCP) and has worked there since 2016, firstly as an intern. Shekaran also helped to set up and lead the multicultural network, and works with LCP's responsible investment team. She is also the winner of the 2022 'Young Achiever of the Year' at the PP Women in Pensions Awards.
Shekaran says she enjoys the day-to-day variety of the role and the ability to make an impact, whether related to specific clients, reducing investment risk, or encouraging managers to set net-zero targets. She adds the pensions industry "does itself a disservice" by not explaining how influential it is. "The work we do is at the intersection of maths, economics, people, politics and policy which comes together in a way that affects most of the UK population, and global if you consider the investments themselves." Making this clear is important, because she believes people want to do meaningful work, and says the pension industry should engage with schools and universities to help young people understand this, she says. "It almost seems like a secret that this industry is interesting until you actually get into it."
"Everything we do feeds into decisions that affect a lot of people, who are not all from the same background," says Shekaran, so having different viewpoints is a key benefit of diversity. "Being part of the younger generation helps to bring in a perspective which is not always represented." While she points out that she has not personally faced barriers as a woman in her career, and says progress should be acknowledged, Shekaran thinks there is a way to go for gender diversity. "The challenges you face as a woman in the pensions industry are the same challenges you face just being a woman in the world."
Julie Yates (Cartwright)
Julie Yates is head of pensions administration at Cartwright and started her career in pensions administration for Aon at age 18. She worked her way up to become an in-house pensions manager and has worked in her current role for ten years.
Yates is passionate about looking after people's life savings correctly and says member service is what drives her forward. Early on in her career, all the top layers of management were male dominated, but over the years she has seen a big change in the proportion of women at the top level. "It seems more women are heading up this industry than men now and I have been here 38 years." While the industry has come on "leaps and bounds", there is more it can do around issues such as maternity leave, and taking time out to look after family, pointing out this is not just about having children but also looking after elderly parents.
On tackling wider issues for women pension savers, Yates says the industry is getting better at publicising pensions and enrolment, and adds the gender pensions gap is not just about women but is an education issue. "For young people in particular, who are focused on buying a house, pension saving is not a priority." She adds single parents, who mostly tend to be women, need to be encouraged back to the workforce, but says this is a challenge because for many it is "not worth [it]" given the high cost of childcare.
Kim Nash (ZEDRA)
Kim Nash is managing director at ZEDRA. She qualified as an actuary before moving to pensions and became a trustee relatively early in her career (11 years ago). She has been managing director at ZEDRA since October 2022.
When Nash started out in her career, it was male dominated, but says her career journey has worked out well for her. "I really enjoy the trustee role - the ability to make a difference for members and focus on member outcomes is really enjoyable." She enjoys the variety of the role, which covers risk management, engagement, investment, and employers, adding there is always something new to learn. "People think [pensions] is boring, but it is relatively fast paced."
Nash says the gender pensions gap comes off the back of the gender pay gap, adding the industry can improve things by increasing women's engagement and developing their confidence. "A lot [of women] don't realise they are investors and lack confidence in terms of the decisions they make so by being inclusive with our language and member communications… we can help drive up understanding."
There has been a shift in representation of women on boards, and increased representation of young people, but more should be done, says Nash. She adds a lot of this is around the ability for women to manage jobs and have children and referred to her experience of returning from maternity leave into a director-level role. She adds the ability to work flexibly and using time in a more efficient way should open the door to those who may typically have not been able to step into such roles previously.
Julie Gray (Isio)
Julie Gray is partner at Isio, where she has worked for three years. Prior to that she held actuarial roles at KPMG and Mercer. She is a fellow of the Institute of Actuaries (IoA) and is a non-executive director at the Indigo Childcare Group. She is also a council member at the Society of Pension Professionals and was winner of the 'Most Inspiring Returner' at the 2020 PP Women in Pensions Awards.
Gray says diverse representation at most senior tables is an ongoing challenge for the industry. "Some people believe they can be what they can see, and for some, myself included at certain stages of my career, a lack of diverse representation can make you question this." She says more should be done to support greater diverse representation at the decision-making tables.
A career highlight for Gray was being promoted to director whilst on maternity leave with her third son. "There was a noticeable positive difference between my first and third maternity leave experiences which were seven years apart. Initiatives like return-to-work coaching for all employees, like we have at Isio, can make a noticeable difference," says Gray.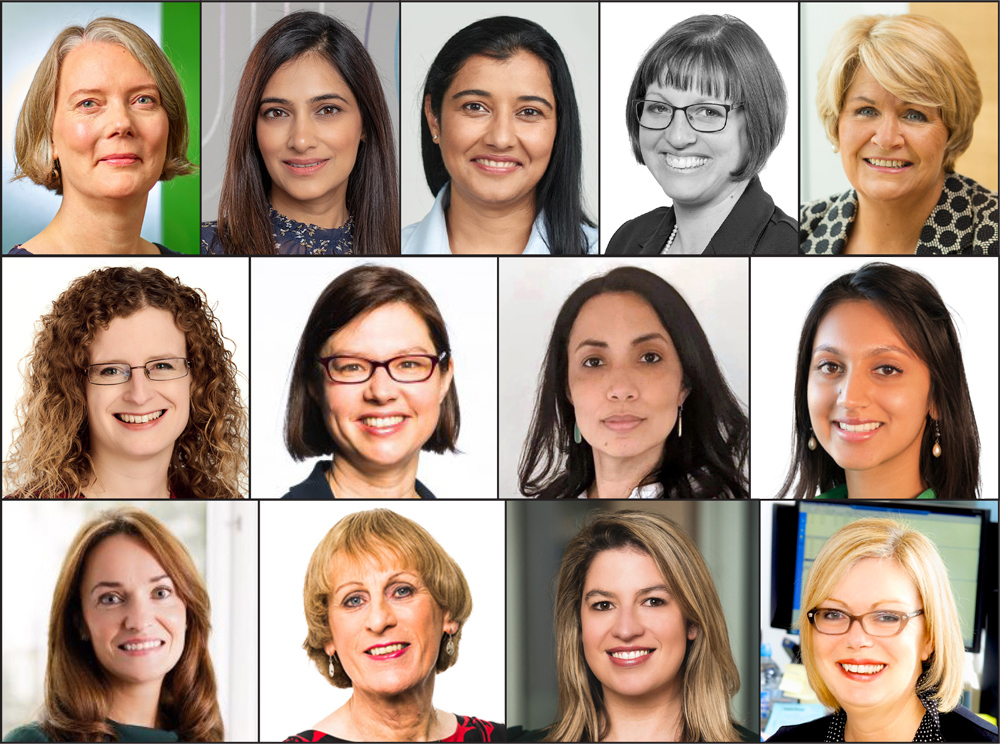 Eleanor Daplyn (Sackers)
Eleanor Daplyn is pensions partner at Sackers. Her career in pensions law spans around 20 years having started her career as a trainee lawyer.
Daplyn says the pensions industry is "not too bad" in terms of gender equality, with the pensions legal community in particular having a greater proportion of women. However, she identified an issue of retaining women in senior positions and says there was work to do with equality on trustee boards. Daplyn pointed out that throughout her career, being a woman has "not been an issue at all… with the odd exception", adding there were a significant proportion of women partners to look up to at the start of her career.
However, she cites an anecdote which brought the need for gender equality to be brought into focus. "I remember going to a 'women in pensions' event a couple of years ago, and was asked by some attendees why there was a need for such an event if a high proportion of partners were women. Earlier that night, I had been asked by someone about my childcare plans for the evening, and I thought, we might be past a need for a women in pensions event when women are no more likely than men to be asked that sort of question."
Those starting out in their career should look at how the people around them approach their work, and be as open to learning as possible. "Be observant, and remember to be human… one of the things I appreciate about pensions law is the longevity of client relationships. Pension schemes are around forever so you get an opportunity to build a meaningful working relationship with people, which is valuable."
Samantha Gould (Now Pensions)
Samantha Gould is head of PR and campaigns at Now Pensions. She started her career in marketing at a local pensions company before working up to become a brand manager. Gould is a qualified independent financial adviser (IFA) and is a governor at the Pension Protection Fund (PPF).
Gould says she is lucky to be creative in her role as a marketing professional but adds pensions brings a different challenge. "Pensions have been around a while, no one really likes them or thinks about them, but we all have one. I don't think there is enough engagement and when you think about overall financial wellbeing pensions is so far down the list. A big part of my role is increasing its prominence." Gould's research with Now Pensions shows the gap is huge, and she cites the statistic that a girl would have to start saving from age four to have the same wealth as a man at retirement, but points out that anyone working since 2012 (the year auto-enrolment (AE) was introduced) will be partly shielded by the gap, while older cohorts will have had to organise contributions themselves. "They might have a lot to catching up to do but they also might have other assets, so we try not to be too doom and gloom," adds Gould. However, around three million women are 'locked out' of AE, so Gould has put forward policy proposals to government, including removing the £10k threshold.
A real "punch in the air moment" for Gould was when Richard Holden included Now Pensions' policy proposals in his private members' bill, and hearing statistics mentioned in House of Lords debates has also been significant. "I dedicate most of my working hours to the gender pension gap, and putting gender pensions on the map is a great thing to be proud of. But my chair of trustees Joanne Segars really did start that whole conversation and is the biggest reason why I chose this job."
Prasheen Singh (RisCura)
Prasheen Singh is director at RisCura and has been with the company for 23 years. Her role mainly involves giving investment advice to some of the largest pension funds in Africa and South Africa.
At the start of her career, Singh says she was often in a room full of men who were usually much older than her. "I am happy to say now that I am not often the only female in the room, even though I am still in the minority, but I am hopeful the change I have seen in my lifetime is compounding." She is an advocate of diversity, beyond just gender, as a value-adding attribute. "Why stick with one-mindedness? The research shows that diversity broadly contributes to the bottom line within investment." Singh also cites an important lesson learnt early in her career, that people are valued for the way they think, and not only for their degree.
She says that globally, and in South Africa, there is still low single digit representation of women in senior positions at venture capital firms. At her company they now have multiple women in the room at varying levels, but says progress could have been quicker. "I don't think the answer is 'one is bad and one is good'… if you look in nature there is not just one type of tree or flower… so if we take a leaf out of the book of nature we can learn wonderful lessons."
To other women, Singh says they should challenge what they believe their competencies and limitations are, and to "not get sucked into doing something someone else's way… I am not of the school that we need to emulate who came before us".
"Stay motivated - be discomforted by the situations that need change, but focus on the strides we do make, not just the ones we don't make… appreciated and encourage the things we want more of, not just berating the things we don't have," says Singh. She adds that it is not always about achievement, success, and 'moving up the ladder', but about achieving things that matter, "rather than things you think people want you to do".
Jill Ampleford (LCP)
Jill Ampleford is partner at LCP and has worked at the company since graduating with a maths degree. She is head of trustee consulting and co-chair of the firm's DEI initiative.
Ampleford say she was initially drawn to the industry because it brought together her interests in maths and people. She says at the start, it may have felt like a narrow industry, but says "the more you get into it the more layers there are".
As the DEI initiative's co-chair, Ampleford was part of the group that drove forward establishment of the women's network, adding the firm had been "ahead of the curve" with this. "Now, I think everyone is so bought into the concept of diversity, but we were very much a forward-looking consultancy." Now, the network looks to ensure LCP is a gender-balanced employer, provides mentoring and access to senior role models and external networking opportunities, and has also created a 'returners programme' and 'women's talent academy' which "demystifies" the investment teams for potential women applicants.
Ampleford says the issue of the gender pensions gap has "come to light" in recent years, and says attitudes are shifting. "Just because it is hard doesn't mean you can't do anything, you can still take small steps to move the dial," she adds.
Naomi L'Estrange (Vidett)
Naomi L'Estrange is co-chief executive at Vidett and was previously managing director of 20-20 Trustees before it merged with Punter Southall Governance Services. She qualified as a pensions lawyer and started her career at Herbert Smith Freehills. She was also the Pension Protection Fund's first legal director. She was the 2022 winner of the 'Pensions Woman of the Year' at PP's Women in Pensions awards.
L'Estrange says diversity on boards is increasingly common but any challenges around this are related to the same issues which affect every industry. "There is a culture where women are expected be quieter and not confident", adding the problem is "endemic" among British women. She adds her 'mantra' for the last year has been: 'fix the system not the woman', and advocates for a changed approach to performance management and progression. "It is up for organisations to notice… I am always looking around and scanning to see if there is a woman on the team, asking them if they want a bigger role or to step up, and if they say 'I am not sure', I never let it lie."
The issue of the gender pension gap is a result of compounding factors of pay gap and career breaks, and it is hard for the pensions industry to fix this by itself, says L'Estrange. "Fundamentally, we are dealing with people who are not going to have enough pension saving - is it just about pension savings or is it about the whole benefits system? For some, it doesn't even make sense to save into a pension because they don't have enough disposable income. We have a risk, now with the cost-of-living crisis, of people opting out of their pensions, and it is not certain if they will ever go back in."
Monique Mathys-Graaff (WTW)
Monique Mathys-Graaff is head of sustainability solutions at WTW. She started out as an equity analyst working at investment banks before moving to investor relations.
Mathys-Graaff says the role she has now would not have existed ten years ago, and adds while most key leadership is comprised of men, she is cautious to compare men and women. "Some of the male leaders I have had the privilege of working alongside have always been so encouraging and developmental," she says, adding it is important to recognise the strengths of both groups, and ensure partnerships are able to work long-term. "Seeing the relative strength across women and men, we are better off for it."
She adds she has seen the gender pension gap "in action" with family members, adding it is a result of a "double whammy" of low average hours and pay. "Ultimately, one thing will not fix this in isolation - we need to recognise and celebrate that women in senior seats have the voice to articulate this in a problem-solving attitude, and to work collaboratively with regulators and other parts of the system".
She points out the industry is not focused on 'period-to-period performance', or competing against other firms, but rather about focusing on long term benefits, which Mathys-Graaff says is a rewarding part of the role. "There is a Greek proverb which says, 'a society grows great when old men and women plant seeds, the trees of whose shade they may never sit under', and that is what we do in pensions, the decisions, and structures we put in place are for generations to come."