MPs warn FCA must publish guidance on financial risk of climate change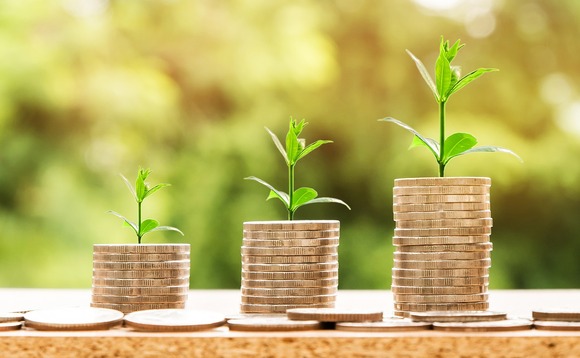 A parliamentary inquiry has found "worrying disparity" between The Pensions Regulator's (TPR) and Financial Conduct Authority's (FCA) pension scheme guidance when it comes to considering environmental risk as a financial factor.
The Environmental Audit Committee (EAC) has today (4 June) published the final findings of its green finance inquiry, Greening Finance: embedding sustainability in financial decision making, highlighting a disparity between the guidance on environmental risks available to schemes.
The report examines two pieces of investment guidance from TPR - one dated 2016 for defined contribution (DC), and another in 2017 for defined benefit (DB) - clarifying a requirement to consider factors that are financially material to investment performance, including environmental, social and governance (ESG) issues.
However, similar guidance has not been published by the FCA for contract-based pension schemes, leaving a disparity in the guidance issued by the two watchdogs.
The EAC said it was "deeply concerned to hear how structural incentives also promote the pursuit of short-term returns by investment managers acting on behalf of pension funds, often leading to the neglect of longer-term considerations—including environmental sustainability and climate change-related risks and opportunities", noting that it "is the result of the FCA's apparent reluctance to act on the Law Commission's recommendations".
It then stated "the FCA should rectify this by the end of the year" and that the "government should clarify in law that pension schemes and company directors have a duty to protect long-term value and should be considering environmental risks in light of this". The watchdog earlier this year said it was considering expanding duties for contract-based schemes along these lines.
The committee also called on the government to require listed companies and big investors to report on climate risk in line with guidelines from the Task Force on Climate-Related Financial Disclosures by 2022, and for clarification of pension fund trustees' fiduciary duties.
It recommended that the Department for Work and Pensions (DWP) change the law to require pension fiduciaries to actively seek views of their beneficiaries when producing statements of investment principles (SIPs). The DWP last month indicated it would consult on ESG fiduciary duties this month.
ClientEarth, which gave evidence during the inquiry, said it was concerned by the delayed response from the FCA to the Law Commission's recommendations. Its head of climate programme Alice Garton said: "These risks will affect investment portfolios, business plans and the stability of the wider economy, but a refusal to face facts means short-termism prevails. Nowhere is this more pertinent than pension funds, which by their nature need to look to the decades ahead.
"Strong laws are meaningless without proper enforcement and those who oversee our business and financial sectors need to start being more proactive and take steps to show that they can supervise effectively without new laws."
However, Sackers partner Stuart O'Brien said the proposal for a change in the law to require an active search for beneficiaries' views was "problematic", and argued the MPs had failed to recognise key differences between DB and DC schemes.
"A proposal for mandatory climate risk reporting for large asset owners, including pension funds, was to be expected at some point, but if it applies to all schemes it could be a challenge to implement for the smaller pension funds."
Last month, the EAC published responses from the UK's 25 largest pension funds on their approach to climate change risk, finding a minority were still complacent about climate change as a strategic risk.
More on Law and Regulation
Back to Top