Pension freedom withdrawals top £8bn in first year - ABI data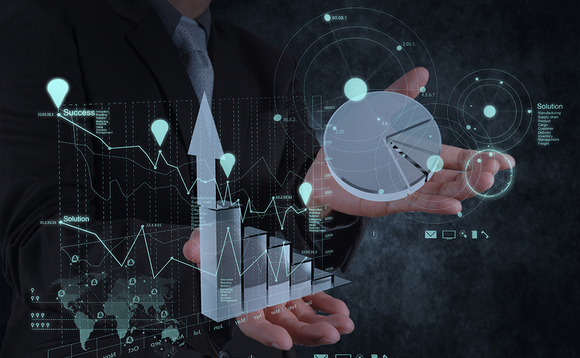 Total payouts in the first year of pension freedom reached £8.2bn, according to data from the Association of British Insurers (ABI).
Figures released today state £4.3bn was paid out through 300,000 lump sum payments, at an average of £14,500. Some £3.9bn was also released from pension pots through 1.03 million drawdown payments, the body said. Average drawdown withdrawals were £3,8000.
The figures cover the first complete year of pension freedom, which began in April 2015.
The ABI also said since the reforms came in £10.3bn had been invested in new products. Some £4.2bn went into annuities with an average spend of £52,500.
However, the drawdown market was the big winner with 90,700 drawdown products netting £6.1bn with the average investment being almost £67,500.
It said well under half of people who bought an annuity - 41.5% - switched providers. However, the ABI pointed out they may have considered other products but remained with their original company due to more favourable rates.
Half of internal annuity sales - where the customer did not switch providers - came with a guaranteed rate, it said.
Drawdown sales saw 53% of people choose to go with another provider at the time of withdrawal. Others will have transferred their pension before going into drawdown, the ABI added.
Data from the last quarter showed people were taking a sensible approach, the ABI said. The figures revealed 57% of pots had seen withdrawals of 1% or less during the last quarter.
However, it added there were signs a minority may be withdrawing "too much too soon and at rates that would see their money run out in a decade or less, if they are reliant on their pension pot as their main source of income".
In the last quarter, 4% of pots had 10% or more withdrawn, and many others are taking their whole pot in one go, the body said.
However, the ABI admitted it could not identify from the data whether "these savers may have multiple pots or other regular income".
In the most recent quarter, annuity sales were down with £950m invested, compared to £1.1bn last quarter.
Sales of drawdown products remain consistent, with £1.48bn invested, compared to £1.49bn the previous quarter.
Freedoms 'are working'
ABI director of policy, long-term savings and protection Yvonne Braun said: "The data shows that the freedoms have been implemented successfully, and are working as intended. New data released shows that more than half of pots are having less than 1% withdrawn a quarter, which seems to indicate most people are taking a sensible approach.
"However, the data also suggests a minority are withdawing too much too soon from their pension pot - 4% of pots are having a tenth or more withdrawn - and many other customers are taking their entire pot in one go.
"There may well be other factors at play here, such as people having other retirement income, for instance, final salary pensions or multiple pots. But this is a warning sign that requires further investigation. We need a full picture of these customers' circumstances and income, which is something we urge regulators and the government to work with all stakeholders to examine.
"The fall in annuity sales in the most recent quarter reflects ongoing pressure on rates, which will not have been helped by the recent decision to lower interest rates to a 300 year low, and further quantitative easing measures."
Retirement Advantage pensions technical director Andrew Tully said: "A picture is beginning to emerge of savers adopting a sensible approach and using the pension freedoms wisely.
"However, there are a minority who it would appear have forgotten the reason they saved in the first place, to pay them a salary in retirement. Let's hope these people have other sources of income for retirement, as at the withdrawal rates the numbers suggest, they will very quickly deplete their funds."
He added: "The shopping around process continues to fail, and less people are actually looking for a better deal since the start of pension freedom. This leads to poor value whether people are choosing drawdown, annuity or a blend of both to provide their retirement income."
Back to Top