PLSA: We will be captain of the pensions industry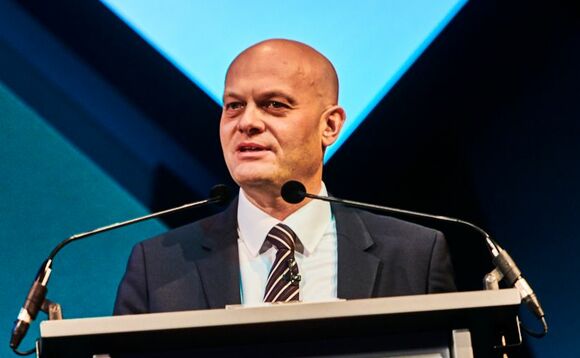 The Pensions and Lifetime Savings Association (PLSA) will play a more proactive role in bringing people together and act as captain of the industry, its chief executive Julian Mund has said.
With the gap between people's savings and their retirement needs set to grow to trillions of pounds over the next few decades, Mund said it is important that the trade body plays a leading role in influencing public policy on behalf of its membership.
Opening the association's annual conference today (16 October), he said: "It's time for the PLSA to lead the industry in meeting the policy challenges, to fill that gap in the way we save and value saving."
The approach should span the entirety of a member's journey to retirement, helping people increase their contributions to adequate levels, understand how much they need to save for retirement, and how to convert their savings into a retirement income.
"Our huge and complex pension system has to be truly world class and we have to unite to support the future people want," he said.
The PLSA's policy board last year set four key objectives: achieving well-run schemes, encouraging effective engagement, promoting adequate contributions, and addressing the challenges of scale. But Mund said other areas - such as poor governance, low trust and confidence, and complex regulation - also needed a focus.
With this in mind, the PLSA needs to "maintain and strengthen" its core offering to improve its events and communication with members, and listen more to feedback from its membership.
Mund said around 400 members of the PLSA are involved in the organisation's policy work, but to improve its broader influence, more input is needed.
It is important the body "combines your expertise to influence the pension system so that together we can fulfil the mission", Mund said, noting: "We do not exist without the expertise and input of our membership."
Overall, however, the PLSA wants "people to know who we are and what we stand for".
Tomorrow, the body will launch its retirement living standards, providing a barometer for savers to understand what they might need to put aside in order to afford different lifestyles in retirement.
Mund said these will act as "simple rules of thumb" that will "start a conversation about what people want from retirement and what they can do to get it".
Back to Top