Covid-19 widens divergence in scheme funding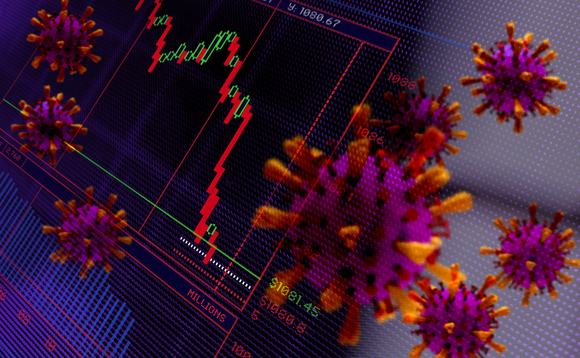 The proportion of defined benefit (DB) schemes closed to future accrual has increased by 18 percentage points over the last five years, according to Barnett Waddingham.
Over half (51%) of DB schemes are now completely closed, while just 3% remain open to new employees, the consultancy's analysis of £1bn-plus private sector schemes found.
With equity allocations falling from 16% to 13% on average and these investments moved into bonds and liability-driven investment (LDI) assets, the pace of de-risking has also helped some of these schemes shore up considerable accounting surpluses.
Around 13% of schemes had accounting funding levels of over 120%, the analysis found, which Barnett Waddingham said would help mitigate some of the downside from the current Covid-19 crisis. It expects the economic situation to deepen the divergence between heavily de-risked schemes and those still seeking growth from their investments.
One in 20 of the schemes analysed had funding levels of below 80% and will probably be hit hardest by the current downturn, and will therefore likely need to rethink their strategy entirely, the consultancy said.
Partner Paul Houghton commented: "Before the Covid-19 pandemic hit, DB pension scheme trustees had a relatively clear view of their long-term strategies, with The Pensions Regulator's consultation on a new DB funding code expected to largely formalise current practice for a lot of large schemes.
"However, for some schemes, the recent financial market volatility will have spoiled the best-laid plans. The impact will vary dramatically for each scheme depending on the level of investment risk being taken, illustrating the importance of monitoring funding strategy progress for all schemes during the current crisis.
"A lot of companies and schemes will be able to bear a certain amount of short-term volatility and will be able to accept a longer journey to endgame where necessary. For others, however, this might mean going back to the drawing board and a complete rethink of their DB endgame journey plan."
Nevertheless, cashflow problems may arise for schemes which have de-risked as transfer values remain at high levels and pensioner members continue to increase. Those schemes with cashflow-generative assets, such as infrastructure, will likely see less of a need to call for further sponsor cash.
Back to Top