DB funding falls by 5.1 points during first quarter, says LGIM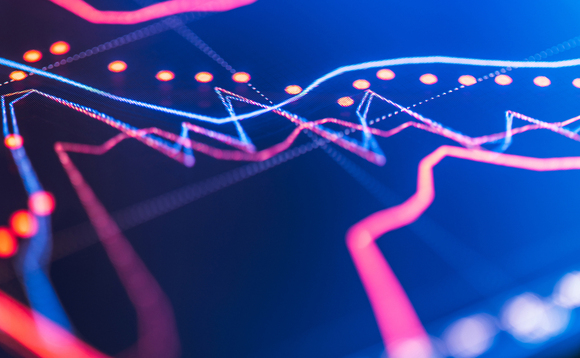 The economic crisis provoked by Covid-19 led to a 5.1 percentage point fall in the average defined benefit (DB) funding position in the first three months of 2020, according to Legal & General Investment Management (LGIM).
The firm's DB health tracker recorded the funding level on its 'expected proportion of benefits met' (EPBM) measure fell from 96.5% to 91.4% by 31 March, which LGIM said meant 8.6% of accrued benefits would not be paid on average across potential scenarios.
The deterioration was largely due to the fall in the value of return-seeking assets, but underhedged schemes will also have been impacted by an increase in nominal liabilities relative to hedging assets as expected inflation fell while real yields remained broadly flat.
LGIM said the EBPM measure is volatile, although less volatile than traditional funding levels, but recent experience has been positive and this would be incorporated, as well as typical covenant strength, in future estimates.
Head of solutions research John Southall said: "Schemes with significant allocations to credit may be able to help close these gaps by moving towards more cashflow-matched strategies if they haven't already done so, as well as increasing their rates and inflation hedging levels."
Head of rates and inflation strategy Christopher Jeffery added: "The first quarter delivered exceptionally weak returns across a broad range of risk assets. The coronavirus pandemic, and the associated shutdown in economic activity, has led to a sharp reappraisal of expectations for both earnings growth and default risks.
"Global equity markets dropped by a third from their mid-February peaks and spreads on major corporate bond indices widened by over 250 basis points. Despite the pending deluge of government bond supply to fund stimulus programmes, yields dropped sharply as central banks cut interest rates and reactivated bond purchase programmes."
LGIM said the recent experience in equity and credit markets showed that volatility had only been "hibernating" during recent years.
Back to Top