Revised DB funding regime could be 'too rigid' and 'have damaging effects'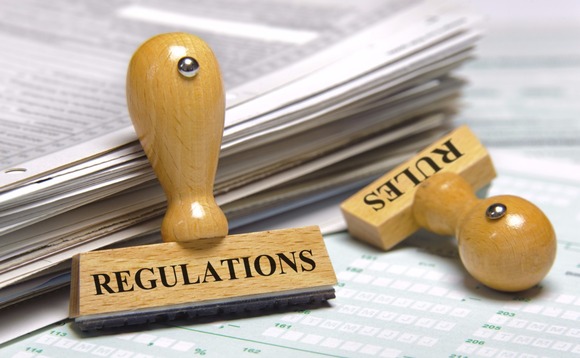 The Pensions Regulator's (TPR) proposed revisions to the defined benefit (DB) funding code could reduce member security, Lane Clark & Peacock (LCP) has warned.
The watchdog is consulting on a twin-track approach to DB regulation, allowing schemes to choose between a strict fast-track route using standardised assumptions, or a more flexible bespoke approach with more regulatory oversight.
The system is designed to replace the current system with more hardwired rules while retaining flexibility for schemes that need it.
However, in A Fast Track to problems? Why TPR's new DB funding code needs to be flexible, LCP argued that, despite the flexibilities envisaged by TPR, the bespoke approach "threatens to be too rigid" and could have "potentially damaging effects on schemes and employers".
The watchdog has failed to recognise the diverse nature of DB schemes, LCP said, while the fast-track approach would be used as a benchmark even for schemes with unique circumstances. One example highlighted by the consultancy would see some schemes pushed towards lower-risk investment approaches when this could increase the cost to employers and weaken members' benefits.
It also noted that investment returns could be required to be benchmarked on a gilts-plus basis, even where this does not reflect the actual investment mix of the scheme. Meanwhile, the code does not have a special approach for open schemes, and could require schemes to reduce their reliance on their sponsor within an "unrealistically short period".
The DB funding code remains open for consultation with the first part on the underlying principles inviting submission until early September. A second consultation on the overall code will follow.
LCP partner Jon Forsyth said: "The DB pension universe is incredibly diverse and there is a real risk that these new requirements could force too many schemes into a one-size-fits-all mould. While it is understandable that TPR wants to press trustees to reduce risk and employers to fill pension deficits as quickly as possible, our modelling suggests that if this is overdone then, in some cases, it could actually reduce member security.
"The idea of a 'bespoke' funding regime is a good one in principle, but if it is too rigidly benchmarked against a standardised 'fast track' approach, then it will not be flexible enough to reflect the diversity of DB schemes. It is important that anyone who has concerns about the proposals responds to the current consultation so that the final revision of the new regime appropriately reflects the diversity of UK DB schemes."
LCP used an integrated risk management model to take into account both investment and insolvency risk, concluding that pushing too hard for extra employer contributions or being overly cautious on investments could "undermine the financial security of the employer and lessen the security of member benefits overall".
A TPR spokesperson said: "We want to hear views from stakeholders on how we can set clearer expectations with regards to DB funding. Our proposed principles build on the importance of trustees setting a long-term objective and putting a realistic plan in place to get there.
"There is good evidence that schemes which have managed their risks well, and have built in sufficient resilience in their long-term funding strategy, are likely to have fared better as market conditions have worsened. Integrated risk management is needed now more than ever."
Following the principles consultation's closure on 2 September, the regulator said it would consider the responses, market conditions, and contemporary scheme experience to inform the setting of the fast track parameters.
More on Law and Regulation
Back to Top