Fast track DB rules in danger of 'mission creep' and 'levelling down' scheme objectives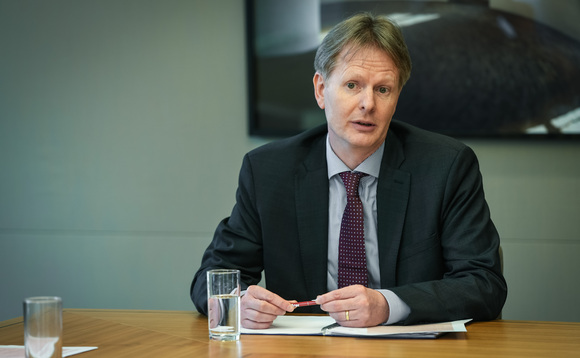 The Pensions Regulator's (TPR) proposal for a 'fast track' approach to defined benefit (DB) scheme funding regulation is being "used too broadly" and in danger of suffering from "mission creep", says Aon.
The prescriptive approach - which will run alongside a bespoke but more scrutinised option - could be used in many different ways, diluting its ability to meet all objectives, the consultancy said.
Responding to the first of two TPR consultations on revising the DB funding code, Aon said the consultation also contained "mixed messages" on the importance of various aspects of scheme funding, and could result in a "levelling down" for some schemes.
Aon noted that the proposed use for the fast track approach included as a simplified compliance option; as a measurement for comparison with a scheme's 'bespoke' solution; and, as a default that the watchdog could be imposed if it is not satisfied with the funding outcome agreed by the scheme's sponsor and trustees.
Partner and head of UK retirement policy Matthew Arends said: "The fast track structure is in danger of suffering from 'mission creep' as its use is proposed in many different ways."
He added: "It's our view that this was not the original policy objective of fast track and we don't believe that it can achieve all these objectives. For example, judging bespoke solutions against fast track compliance does not seem consistent with the concept of a scheme-specific funding regime."
Prior analysis by Aon found 55% of schemes with valuations between September 2018 and September 2019 had set long-term funding targets stronger than the proposal of gilts plus 25 basis points (bps) to gilts plus 50bps under the fast-track method.
Although this measure can be modified by TPR as it varies the assumptions under the approach, Arends said this could lead to a "levelling down for schemes that have made good progress on strong long-term objectives".
He continued: "It's also possible that fast track's investment simplicity may have the unintended consequence of encouraging investment changes by schemes to favour some asset classes - particularly low-risk/low-return liquid investments. This is because those asset classes may make it easier for schemes to pass the fast track test even though such asset class changes may not be in the broader interests of the scheme."
Meanwhile, partner Lynda Whitney also warned of "mixed messages" on covenant strength, noting that while this is stressed as important, this is minimised under the fast track approach if the schemes are mature or reduced by a focus on the length of future covenant visibility.
She said: "Given that failure of covenant is ultimately the only risk that will result in members entering the Pension Protection Fund and receiving less than full benefits, any reduction in the importance of covenant is a concern - and especially when we are approaching a time of extreme economic uncertainty.
"Another instance of ambiguity is in what is meant for technical provisions to 'be consistent' with the long-term objective (LTO), and whether the gap to the LTO is then funded by contributions or investment performance. There is a risk of increased costs to UK plc if TPR expects all schemes' technical provisions to converge with the LTO by a fixed timeline."
She also warned that the watchdog had not yet set out how alternative financing could be taken account of through the funding regime as it is often does not count directly towards the recovery plan.
TPR's consultation closes on 2 September and is focused on the principles which could underly the revised funding code. A second consultation on the actual code is expected next year.
Earlier this month a Society of Pension Professionals (SPP) poll found a majority of pension schemes questioned whether the bespoke approach would be truly bespoke, believing it to be "essentially fast track".
Back to Top