DB funding regime will provide 'clarity and flexibility' to all schemes, says TPR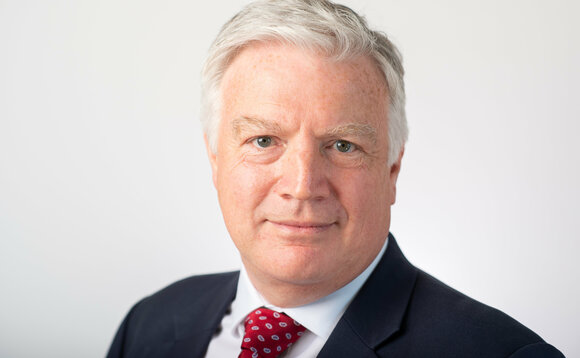 Both open and closed defined benefit (DB) schemes will be given the clarity and flexibility they need under the proposed revision of the funding code, says The Pensions Regulator (TPR).
The watchdog said that, while the current framework is "working largely as intended", it was not able to make "efficient use of our regulatory resources".
The aim of the updated regime - which will allow schemes to opt for a prescriptive 'fast-track' approach, or a more scrutinised 'bespoke' route - is to allow the regulator to explain what "good looks like" and target resource where it is best needed.
In a blog on TPR's website, executive director regulatory policy, analysis and advice David Fairs said the fast-track approach should be possible for "a broad range of schemes" and would be "particularly helpful for small schemes with less access to advice".
He added: "The current regime means that all schemes effectively take a bespoke approach and are assessed on a case-by-case basis. But, without explaining what 'good looks like', we are not making efficient use of our regulatory resources. This also means trustees, employers, and advisers are left to operate in silos."
Some schemes had worried that the bespoke approach was "essentially fast track". A Society of Pension Professionals (SPP) poll found only 7% of schemes felt true flexibility would be offered to schemes that chose the bespoke route.
Fairs rejected this, stating: "Bespoke will offer trustees full flexibility if they cannot, or choose not, to meet fast-track guidelines - although of course trustees will still be expected to follow our core set of principles. Trustees will also need to explain how or why their bespoke arrangement deviates from fast track and how any additional risk has been managed.
"But this does not mean that bespoke is just fast track in a different guise. We are simply trying to ensure that trustees understand the risks in their approach, they have measured them, and, if appropriate, put in mitigation."
Yesterday Aon warned the code was in danger of "mission creep" and could lead to a "levelling down" of scheme objectives.
The regulator's consultation is the first of two parts and is focused on the principles underlying the code. It closes to responses on 2 September.
More on Law and Regulation
Back to Top