CMI launches consultation on zero-weighting 'exceptional' 2020 death data for core model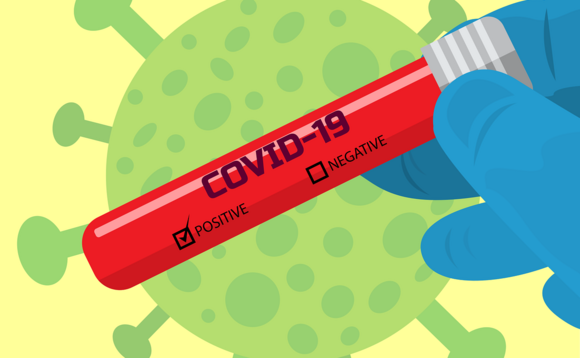 The Continuous Mortality Investigation (CMI) is asking for industry views to address the "exceptional" mortality data seen throughout the coronavirus pandemic as it updates its mortality projections model.
The Institute and Faculty of Actuaries (IFoA) body is concerned that without changes to how it accounts for mortality the CMI_2020 table will show "substantial falls in life expectancy" that would be "in excess of what most users of the model would consider reasonable."
The CMI has proposed modifying the calibration process for the model to allow users to place more or less weight on data for individual years, with the internationally-acclaimed 'core' version, used by the vast majority of UK pension schemes, discounting 2020 data entirely - although this will be reviewed over the rest of the year.
Most users adopt the table without any changes, apart from the one required input around the long-term rate of mortality improvement.
Separate CMI data released last week based on Office for National Statistics information has so far recorded 60,600 additional deaths in 2020, compared to if mortality rates had been the same as seen in 2019, the majority of which are expected to be due to Covid-19.
The CMI has set out its thinking on the 2020 tables in Working Paper 137, published today and in which it also asks about amending the age range of the dataset that it uses to calibrate the model for reasons entirely unrelated to the 2020 experience.
It said making this change would help avoid "unrealistically low initial mortality improvements at high ages, caused by limitations in how the model copes with large historical shifts in mortality improvements that have varied significantly by age". The change is likely to cause higher liabilities for pension schemes.
CMI mortality projections commitee chairman Cobus Daneel said: "Annual updates to the CMI Mortality Projections Model work well under normal conditions. But a business-as-usual version of CMI_2020, due in March 2021, would be likely to react too strongly to the effects of the coronavirus pandemic and produce extreme results. To avoid this, we have proposed changes in method for CMI_2020, and we are consulting on the changes to ensure that they meet the needs of our users."
The CMI is consulting on its proposed approach until 1 November, with the results expected by mid-December and the full-year mortality projections released in March 2021.
Yesterday, Aon warned schemes against overreacting to the "disrupted" CMI model, with partner Tim Gordon, a former chairman of the CMI, arguing that, when excluding Covid-19, 2020 had not "changed consensus estimates of mortality improvement".
He added that both short- and long-term mortality experience could be affected by the pandemic bringing forward near-term deaths while causing an improvement in wider health and social care.
Back to Top