Guy Opperman: Debate on AE contribution rates could take place in 2021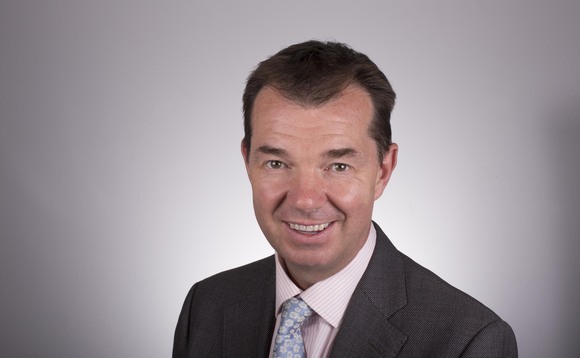 A "legitimate debate and discussion" is needed over future auto-enrolment (AE) contribution rates, says Guy Opperman, and that could take place next year.
However, "now is not the right time" to take any further action on raising the rates beyond the 8% total minimum, he told delegates at the Pensions and Lifetime Savings Association (PLSA) annual conference today (14 October).
While the Department for Work and Pensions' (DWP) review of AE concluded three years ago that rates should rise, the lower earnings threshold should reduce, and the age bands should be widened, the government said it planned no changes until the mid-2020s.
Opperman said his attention was currently on other issues: "There is no question in my mind that there is a legitimate debate and discussion to be had… as to what any increase should be [and] what the measures should be. Those are debates to be had in 2021.
"My focus is to resolve the Pension Schemes Bill, get the various consultations I have over the line… and try my hardest to make sure that day-to-day [DWP] matters are going well, and then pause and take stock and look at what AE work we should be doing in the future."
As well as the Pension Schemes Bill, the government is progressing a consultation on defined contribution (DC) investment, governance and consolidation, as well as climate risk reporting and the default fund charge cap.
Nevertheless, he said "some work has been done" on implementing the AE review recommendations, but "it's very much a work in progress".
And he urged business to engage with the wider topic of financial wellbeing, celebrating the ongoing trial of the sidecar savings model by Nest Insight, and suggesting the future of AE could incorporate some rainy day savings.
"It seems to me utterly crucial going forward that any version of AE should include some way of sidecar savings," he said. "Others might not regard it as important [but] I really do.
"I want people to have rainy day money… to be able to cope with the fiscal shocks that happen."
He added: "You can't be a modern business of a substantial size and shape and form in the modern era without being aware of the wider obligations that apply to your staff. To me, that is financial inclusion."
More on Law and Regulation
Back to Top