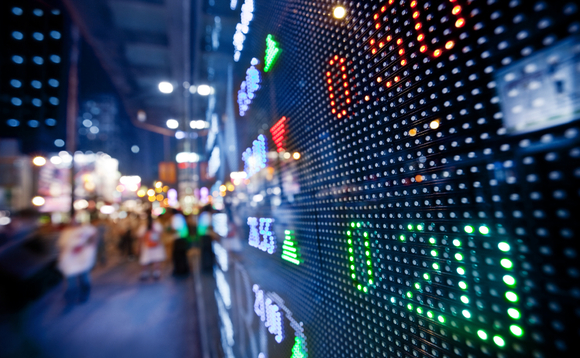 Every month, several firms issue trackers of the aggregate defined benefit (DB) scheme funding position. See here for the January 2021 estimates on the various measures…
The latest positions
PPF 7800
The aggregate deficit of defined benefit (DB) schemes fell by £21.4bn over the course of January on a Pension Protection Fund (PPF) compensation basis, the lifeboat fund says.
At the end of last month, the combined shortfall was recorded at £65bn on a section 179 basis, with assets and liabilities falling by 1.4% and 2.5% respectively.
Assets totalled £1,808.4bn and liabilities amounted to £1,873.4bn, compared to £1,834.1bn and £1,920.5bn at the end of December.
Overall, the funding ratio improved from 95.5% to 96.5%, higher than the 95.9% recorded at the same date in 2020, prior to the onset of the Covid-19 pandemic and its financial repercussions.
The number of schemes in deficit has also fallen over the year, with 3,149 recording a total shortfall of £212.4bn, compared to 3,257 schemes and a £209.9bn shortfall last year.
Since the end of December, yields on 10-, 15- and 20-year fixed interest gilt yields have risen by 14 basis points (bps), 15bps and 15bps respectively, while there was a similar 13bps increase for 5-to-15-year index-linked gilt yields.
The FTSE All-Share Total Return and FTSE All-World Ex-UK Total Return indices fell by 80bps and 90bps over the month.
Chief actuary and chief finance officer Lisa McCrory said: "Our latest 7800 Index funding position has improved to 96.5% in January 2021, slightly above pre-pandemic levels of 95.9% in January last year.
"A fall in bond and equity market indices over the month led to a decline in the value of assets and liabilities. However, overall,l we're seeing an improved position for UK DB schemes to start the year."
Buck head of retirement consulting Vishal Makkar added that short-term shocks had impacted markets, but longer-term employer covenant concerns presented a "greater challenge".
"There does, however, appear to be light at the end of the tunnel," he continued. "The UK's successful vaccine rollout continues at pace and over 18% of the UK population has received at least one dose so far. This is particularly encouraging news for some of the UK's hardest-hit sectors, such as hospitality. If this early vaccine success can be maintained and the economic challenges surrounding Brexit can be navigated, then there are reasons to be cautiously optimistic for 2021."
Mercer
The aggregate pension deficit for FTSE 350 sponsors fell by £4bn over the course of January on an accounting basis, says Mercer.
The consultancy's monthly index reported a defined benefit (DB) scheme funding shortfall of £66bn, compared to £70bn at the end of 2020, resulting in a 30 basis point improvement in funding level to 92.6%.
Both assets and liabilities fell over the month, with the former dropping from £844bn to £823bn and the latter reducing from £914bn to £889bn.
Mercer said liability values had reduced largely due to an increase in corporate bond yields, although chief actuary Charles Cowling warned there may be "potential storm clouds looming" despite the recent respite.
"Firstly, in an attempt to boost the Covid-ravaged economy, the Bank of England monetary policy committee raised the possibility of negative interest rates for the first time in UK history," he noted. "Negative rates would not be good news for pension schemes who are already struggling with increased liabilities caused by record low rates."
He also pointed to increased covenant concerns as the UK's third national lockdown continues: "As we emerge from lockdown, there are going to be many businesses fighting for survival as government support dwindles. Pensions schemes may well suffer so trustees should closely monitor their risks and should consider taking opportunities to reduce them when and where possible."
The figures are calculated based on a high-quality corporate bond yield of 1.51%, a FTSE All-Share Total Return Index level of 7011.12, and market-implied inflation of 3.12%.
PwC
On a gilts-plus basis, the aggregate pension deficit for all UK DB schemes also fell, ending January at £120bn compared to £190bn the month prior, according to PwC.
The consultancy recorded assets at £1.8trn compared to liabilities at £1.9trn, with the funding level improving by 3.2 percentage points to 93.8%.
Global head of pensions Raj Mody said: "2020 was a turbulent year for geopolitics, the economy, and the country as a whole, full of uncertainty for both markets and individuals. The last couple of months of the year showed signs of improvement for pension schemes' financial health, which has sustained into early 2021."
A similar cash improvement was seen when calculated on the consultancy's adjusted basis, which uses higher cash-generating assets and a different method of making assumptions about future longevity.
Mody said using the adjusted basis for funding would eliminate the deficit, "allowing sponsoring companies to reinvest spare cash in their businesses, new jobs, and the wider economy".
PwC has been urging for regulators and the government to ditch the gilts-based approach to funding, arguing it does not reflect scheme funding accurately.