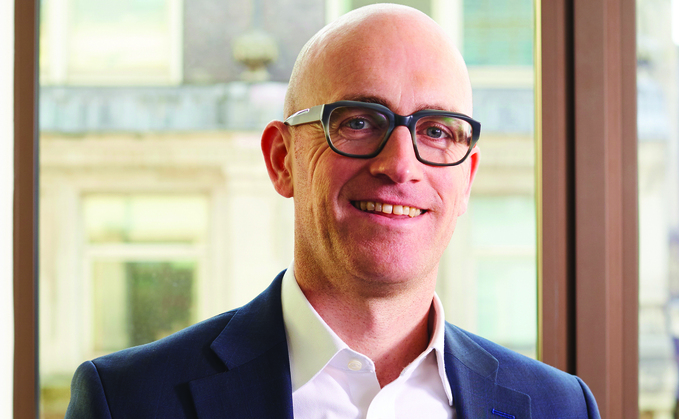 The £13bn National Grid UK Pension Scheme (NGUKPS) has completed its fiduciary management deal with Russell Investments in one of the largest outsourced CIO (OCIO) transactions to date.
The two-section scheme - which closed to new members in April 2002 and now has a total of around 50,000 members - said the mandate will cover investment oversight and implementation but not strategic asset allocation, which is being retained by the scheme's trustees and trustee executive.
NGUKPS chief executive Chris Hogg said the key driver behind the move was to increase the capacity of the scheme's executive team and trustee board to focus on more strategic issues such as risk management and asset strategy.
He said he hoped the move would further enhance the governance of the scheme - increasing the flexibility and adaptability of the scheme; leveraging its investment expertise; and strengthening its operational processes and technical infrastructure.
Hogg said: "This is not a traditional OCIO arrangement - it is a specific mandate that's designed to work in our new operational model and the trustee executive and trustee has retained strategic asset allocation.
"The reason we have done this is to increase the capacity of the executive team and the trustee to focus on strategic areas such as risk management without being distracted by the day-to-day of oversight and implementation."
Hogg added: "We're very much looking to play to our strengths - getting the benefit of both the expertise and the scale of the OCIO market as well as the in-house executive team's expertise and strong alignment with the trustee."
Russell Investments said the outsourcing deal would provide NGUKPS with increased visibility and strategic insights on key areas relating to portfolio construction - adding that the outsourced structure would allow the scheme to assess and manage its assets efficiently and adjust risk and portfolio exposure over time across both traditional and alternative asset classes, including private markets.
It said the partnership would also enhance the scheme's governance practices and help it meet its regulatory requirements - something it said was particularly significant with respect to ESG criteria, notably in the context of the Taskforce on Climate-Related Financial Disclosure (TCFD) requirements.
Russell Investments chairman and chief executive officer Michelle Seitz said: "It is a distinct honour and a privilege to serve and help secure the financial futures of National Grid UK Pension Scheme's 50,000 members. We have honed our investment capabilities over 85 years working with large institutions such as National Grid around the world. We will work incredibly hard, fully leveraging our global platform to deliver a comprehensive solution that meets the Scheme's long-term goals."
Russell Investments' appointment followed a rigorous selection exercise which was conducted by the in-house NGUKPS team with support from PwC.
The move comes after the scheme has conducted a string of de-risking deals over the past three years - including a £2.8bn buy-in with Rothesay Life in October 2019; a £1.6bn buy-in with Legal & General in November 2019; and a £800m buy-in, again with Rothesay Life, in December 2020.
The transaction also comes seven years after the scheme sold its in-house asset management arm - Aerion Fund Management - to Legal & General Investment Management (LGIM) in 2015. The scheme said around three-quarters of its portfolio continues to be managed by LGIM, a firm with which NGUKPS said it has a "good, strong ongoing relationship".
The growth of OCIO
The NGUKPS scheme's fiduciary management deal with Russell Investments is the latest in a line of major OCIO deals - transactions that included the £21.5bn BA Pensions deal with BlackRock last June.
Russell Investments said it expected to see strong growth in the investment outsourcing market going forward - pointing towards Cerulli research which forecasted that the UK fiduciary management market would grow from £235bn in 2020 to £660bn in 2025.
Managing director and head of UK institutional, Middle East & Africa Jim Leggate said: "With the complexity of investment markets, regulation and sustainability considerations posing substantial challenges, asset owners are increasingly reviewing their existing provisions and assessing the extent to which they might benefit from external support to meet their long-term goals.
We expect this trend to continue in the UK, particularly as more and more defined benefit pension schemes move closer to their end game."
Russell Investments managing director and head of strategic client solutions David Rae agreed - noting increasing amounts of business were likely to come from larger pension schemes.
Rae said: "Growth in the industry over the last decade has generally been as a result of mid-sized and smaller pension schemes looking for efficient solutions to reduce the investment risk through greater diversification, increased sophistication and more efficient liability hedging.
"However, increasingly larger schemes are considering their outsourcing options driven by the continued complexity of managing towards endgame solutions, increased regulatory demands, and the desire to develop effective ESG approaches, particularly around climate change. We expect to see further growth in outsourcing by large, mature pension schemes in the period ahead."
Hogg also agreed. He said: "There is a maturing of the OCIO market in the UK and I absolutely think that we'll see that there's a lot of activity in that area over the next couple of years. There's basically the pull factor of the maturing industry and the push factor of defined benefit schemes becoming increasingly legacy."