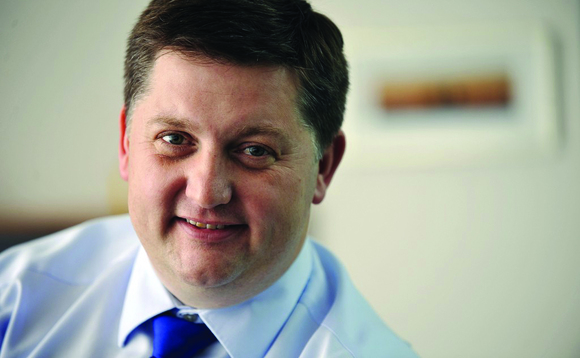 The workplace pension participation rate has risen to a record high of 79.4% with some 22.6 million employees now members of occupational schemes, latest Office for National Statistics (ONS) figures reveal.
The statistics agency's provisional employee workplace pensions data for 2021 showed the participation rate had increased from 77.7% in 2020 to 79.4% in 2021.
It said the gap in employee workplace pension participation rates between the public (91%) and private sectors (75%) was now among its lowest levels, mainly driven by increased participation in the private sector, which was up from just 32% in 2012, the year in which auto-enrolment (AE) phasing began.
Proportion of employees with workplace pension by type of pension, UK, 1997 to 2021
Source: Office for National Statistics - Annual Survey of Hours and Earnings (ASHE)
The ONS found that employee participation in workplace pensions also reflected the AE age eligibility, with around eight-in-ten of those aged between 22 years old and the state pension age participating against just two-in-ten employees aged 16 to 21 years old.
Proportion of employees with workplace pension by age group and sector, UK 2021
Source: Office for National Statistics - Annual Survey of Hours and Earnings (ASHE)
It said workplace pension participation was the lowest for private sector full time employees earning £100 to £199 per week (43%) - something the ONS said was likely also to be influenced by AE earnings and age eligibility criteria. It said participation was 88% for equivalent earners in the public sector.
Accommodation and food services had the lowest participation rate in 2021 (51%) which the ONS said reflected the characteristics of employees in this industry relating to their age and income.
Proportion of full-time employees with workplace pensions by gross weekly earnings bands and sector, UK 2021
Source: Office for National Statistics - Annual Survey of Hours and Earnings (ASHE)
This comes as the industry has been calling on the government to speed up the reforms of the policy that had been identified following the 2017 AE review - lowering the age at which workers are auto-enrolled into a pension from 22 to 18 and scrapping the £10,000 earnings threshold so lower earners are also included in the reforms.
The government had previously committed to lowering the minimum AE age to 18 and scrapping earnings bands by the "mid-2020s" following the 2017 AE review. Earlier this month, the government said it remained committed to the changes but wanted to engage further with the industry on approach and costing before implementation.
Biggest test to come
Standard Life managing director for pensions and savings Colin Williams said the ONS figures highlight the huge transformation that has taken place over the last decade as AE has brought huge swathes of the workforce into pensions for the first time - but he warned challenges were to come.
He said: "As this scheme approaches its ten year anniversary it faces arguably its biggest test to date.
"The current cost of living crisis is squeezing household budgets and while savings rates have held up well to date, many people will be assessing every cost right now. This is evident in the figures where participation among private sector workers earning between £100 and £199 a week are far lower than the average at 43%. However, the pandemic indicated that savings habits, once formed, tend to stick and we'd hope that people would take the long-view when it comes to preparing for retirement."
Williams added: "One of the main barriers to increasing participation further is the current structure of AE. In time we'd like to see a reduction in the age at which people become eligible to 18 and the removal of the lower earnings limit so that people benefit from the first pound of earnings. At present the current system disproportionately excludes many women and part-time workers who would like to start saving."
Hargreaves Lansdown senior pensions and retirement analyst Helen Morrissey agreed: "There is still much more to be done as there are still too many people missing out on a workplace pension."
She added: "The government pledged in its 2017 AE review that it would look to widen out AE by lowering the minimum age to 18 and allowing people to contribute from the first pound of their earnings.
"It is clear these actions would considerably boost participation among these underserved groups and give them the opportunity to save more for longer and build a more resilient retirement as a result. Anyone who feels they can't afford it is able to opt-out, but the data overwhelmingly shows that the vast majority of people remain in their pension once they've been enrolled."
Morrissey said the government has, so far, been "evasive" as to the timeline for these potential changes - noting that while the review initially gave a mid-2020s timeframe the pension minister is now only saying the reforms will be brought about "in the fullness of time".
She said: "These are important next steps in the evolution of AE, and they must not be kicked into the long grass."