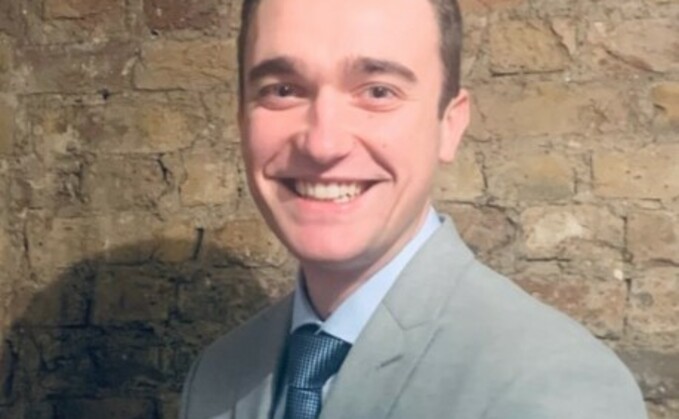 Dalriada Trustees' Lewis Drew has become the youngest ever accredited professional trustee after he was accepted by the Association of Professional Pension Trustees (APPT) at the age of 23.
The professional trustee firm said Drew's accreditation showed that a career in pensions can offer young people a unique opportunity to swiftly learn and develop their professional skillset, without having to pursue higher education.
It said that, after leaving school in 2016, Drew chose to forgo an offer to study at Loughborough University - joining instead the pensions industry as an administrator at a consultancy firm based in the Midlands.
Prior to joining Dalriada in November 2020, Drew worked as the lead administrator for a number of defined benefit (DB), defined contribution (DC) and hybrid pension schemes, and also stepped into the role of scheme secretary for a number of trustee boards.
Drew commented: "I am immensely proud and humbled to have been accepted as an accredited professional trustee by the APPT, and to have become the youngest ever person to be awarded the accreditation.
"Over the course of my five years working in pensions, it has become clear to me that the industry offers truly diverse and stimulating opportunities for people of any age and any background. I would strongly encourage other young people to consider a career in pensions, which I believe provides a chance to make a genuine, immediate impact at any level."
Drew added: "I am thrilled to be able to undertake the next stage in my career with Dalriada Trustees, where I am already working with a variety of clients, ranging from small schemes with less than £1m in assets, to those with more than £400m, across both DB and DC schemes. I am looking forward to providing continued support for the sole trustee teams, on co-trustee appointments and as scheme secretary."
Drew was officially accepted as an accredited professional trustee by the APPT on 2 March 2022. He will now turn his attention to his Pensions Management Institute qualifications, where he is working to complete the Advanced Diploma in Retirement Provision.