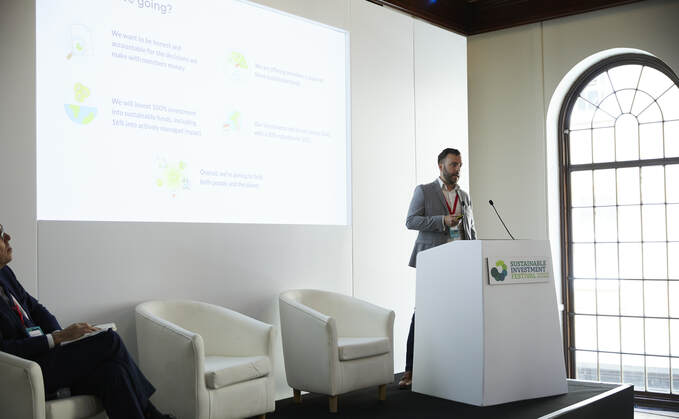 Smart Pension is set to move to 100% ESG integration in its growth phase default funds – offering a range of three green funds to investors.
Speaking at the Sustainable Investment Festival yesterday (11 July), Smart Pension head of investment proposition James Lawrence said the master trust will shift from 71% ESG integration to 100% - moving beyond traditional ESG investing into a more strategy which aims to "make more of an impact, is more forward looking, and is sustainable as standard across the board".
He said in order to do this Smart would move away from its current risk-graded default funds to a range of three green growth funds, which would be 100% invested in ESG-tilted funds, carbon transition funds and impact funds. Its growth fund range would also have an allocation to green bonds and private credit and also look to make investments in both listed and unlisted infrastructure as well as renewable energy firms.
The three growth phase default funds would be at different cost points, with the lightest green version being the lowest-cost and the medium and darker green funds being more expensive, "dialling-up" some of the more powerful green exposures.
Lawrence said: "These new lifestyle options will range from investing responsibly by mitigating risks, right up to using pension savings to actively invest in projects making a positive difference to the world around us."
Lawrence said further details of the new strategy will be provided over the coming weeks.
This comes after the provider confirmed its goal for its investments to be net zero by 2040, with a 50% reduction by 2025.
In a video recorded after his session, Lawrence also spoke about net-zero concerns in emerging markets as well as engaging members with ESG - "getting them bought into the story of what pensions can do for the planet".