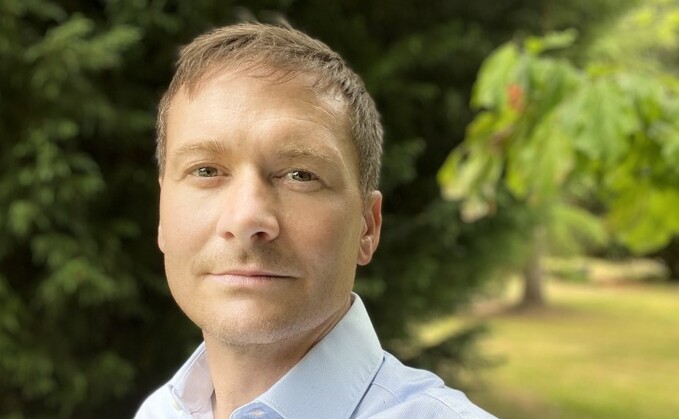 This week's people moves include those at Capital Cranfield, The Pensions Regulator, Natwest Group Pension Fund, Independent Trustee Services and PensionBee.
Capital Cranfield promotes Ryan Ellett to head of sole trusteeship
6 January
Capital Cranfield has promoted Ryan Ellett to head of sole trusteeship.
Ellett joined the firm in June last year as a professional trustee and worked on professional corporate sole trustee cases. He will take over from Harus Rai, following Rai's promotion to the role of managing director.
Rai said: "Ryan has made a big impact since joining us and his promotion to this senior role is well deserved. We are delighted to promote from within again and I look forward to working with Ryan as he drives forward this important part of our business."
Ellett added: "I am delighted to have been appointed as the head of sole trusteeship. We already have a very strong presence in this field which I look forward to building on and developing our proposition further to meet client expectations in an evolving marketplace."
By Martin Richmond
David Fairs to leave The Pensions Regulator
6 January
The Pensions Regulator (TPR) executive director of regulatory policy, analysis and advice David Fairs is set to leave the regulator to pursue new challenges.
Fairs - set to leave in mid-March - joined the regulator in July 2018 and has overseen the introduction of numerous policy initiatives, including new powers under the Pension Schemes Act 2021, collective defined contribution, pensions dashboards, and the development of TPR's new defined benefit (DB) funding code.
He has also worked with the Financial Conduct Authority and Department for Work and Pensions to define value for money (VfM) in defined contribution pensions, leading to the proposed new VfM framework.
TPR said an interim director of regulatory policy, analysis and advice will be appointed.
By Holly Roach
Just Group hires independent non-executive director
5 January
Just Group has appointed Mary Phibbs as an independent non-executive director (NED), effective immediately.
Phibbs will become a member of the firm's audit committees, its group risk and compliance committee, and the group remuneration committee. She will also become director of Just Retirement Limited, Partnership Life Assurance Company, Just Retirement Money, and Partnership Home Loans Limited.
Phibbs is currently chair of Virgin Money Unit Trust Managers, and NED and chair of the Canada Pension Plan Investment Board's risk committee.
Just Group also announced independent NED Paul Bishop does not intend to seek re-election at the annual general meeting (AGM) on 9 May 2023 and therefore will retire at the conclusion of the 2023 AGM.
Group chair John Hastings-Bass said: "On behalf of the group board, I would like to extend my sincere gratitude to Paul for his significant contribution to the group throughout his tenure, and wish Paul all the best for the future. The board and I warmly welcome Mary to the group."
By Holly Roach
LGIM Real Assets appoints BTR head of annuity
5 January
Legal & General Investment Management (LGIM) Real Assets has appointed Adam Burney as head of annuity in its build-to-rent (BTR) platform.
In his new role, Burney will be responsible for the L&G Retirement Institutional mandate and will work with the LGIM Real Assets' BTR teams to deliver on the company's investor objectives, including the £2.5bn investment of retirement funds into BTR over the next five years.
LGIM Real Assets head of residential Dan Batterton said: "We are delighted to welcome Adam and to expand our team of BTR experts.
"Over the last few years, the BTR sector has come into its own and it has cemented its position in the UK as an asset class and further proved its resiliency. As a result we are seeing a growing demand from investors to gain access to the sector.
"With this, LGIM Real Assets' ambitions for BTR are ever increasing and in 2023 we will continue to launch market-leading schemes, maximise our environmental and social impact, explore new geographies and deploy capital into the sector at pace."
Burney added: "I am delighted to have joined the team at LGIM Real Assets. I strongly believe LGIM is leading the way when it comes to high-quality, purpose-built homes that offer a best in class experience for residents.
"The focus on innovation both during development and operations to provide sustainable buildings and deliver environmental credentials of the highest calibre is at the forefront of the industry. As the demand for BTR is on the rise, I look forward to maximising our strategy to meet L&G's commitment to the UK's housing provision while delivering robust returns for investors."
By Martin Richmond
Natwest Group Pension Fund selects new CEO and CIO
5 January
Natwest Group Pension Fund has appointed Robert Chestnutt as chief executive (CEO) and Nic Barnes as chief investment officer (CIO).
This comes as Robert Waugh is set to retire from the role of CEO and co-CIO at the pension fund in March.
Chestnutt is currently head of funding and risk at RBS Investment Executive (RIEL), the trustee's executive support function. He has held multiple roles with the RBS Group Pension Fund over an 18-year period including investment actuary and finance analyst.
Barnes, also of RIEL, has been co-CIO at the Natwest Group Pension Fund since 2018 and in March will become sole CIO.
Previously, he held several roles at UBS Global Asset Management including head of UK fixed income and portfolio manager, and he was also previously chair of the pensions trustee board at the British Bankers Association
By Holly Roach
Nita Tinn announces retirement
4 January
Independent Trustee Services (ITS) director Nita Tinn has announced her retirement from the industry.
Tinn served as a professional trustee for over 20 years, almost 14 of which were at ITS.
In a post on LinkedIn, she said: "Pensions is essentially about people, and for me it is the people who have made it a rewarding, stimulating, sometimes challenging but mostly fun third career after life as a litigation lawyer, corporate lawyer and company secretary.
"The support I have had from my fellow trustees, colleagues, advisers and corporate sponsors over the years has been amazing. Without the collaboration and teamwork we have enjoyed it would not have been possible to achieve the results we have for our various scheme members.
"I hope I leave the profession having made a difference, not only to governance of professional trusteeship but more importantly to the lives of members who I have represented over the years, most of whom I will never meet, but knowing their pensions are secure is what really counts."
By Martin Richmond
PensionBee hires director of public affairs
3 January
PensionBee has appointed Becky O'Connor as director of public affairs.
A personal finance journalism and communications expert, O'Connor joins from investment platform Interactive Investor where she was head of pensions and savings.
Prior to this she was a personal finance specialist at Royal London.
PensionBee chief executive Romi Savova said: "[Becky's] extensive experience in personal finance and work championing more sustainable financial solutions further strengthens the existing blend of skills within our team. With Becky's guidance and expertise, her appointment is a crucial next step in further supporting our mission to make pensions simple so that everyone can look forward to a happy retirement."
O'Connor added: "I am pleased to be joining PensionBee at a time of strong growth and look forward to contributing to its already strong reputation as a trusted pension provider. I have long admired PensionBee's customer-first approach, and the pioneering steps it has taken to give more people confidence about their pension savings.
"As the balance tips from defined benefit to defined contribution-based pension plans; as auto-enrolment meets multiple-job working lives, and as the sufficiency of private and state pension provision becomes an increasingly urgent issue to resolve, PensionBee is well-positioned to make it easier for people to take control of their retirement savings."
By Holly Roach
Pensions ombudsman Anthony Arter to remain part time
3 January
Anthony Arter will remain in his role of pensions ombudsman in a part-time capacity moving forward, The Pensions Ombudsman (TPO) has confirmed.
The TPO said earlier last month that Arter would continue on an interim basis for a period of one year in order to complete cases for which he had already held Pensions Dishonesty Unit oral hearings.
The interim position will also see Arter "deal with any conflicts which the new ombudsman may have" as well as "ensure a smooth transition".
CMS partner Dominic Harris was confirmed as Arter's replacement in August and will take up the dual TPO/Pension Protection Fund position later this month.
"Under Anthony's leadership, TPO has gone from strength to strength as the complexity and volume of complaints we receive has increased rapidly," said chief executive Caroline Rookes. "I am pleased that Athony has agreed to stay on."
By Hope William-Smith