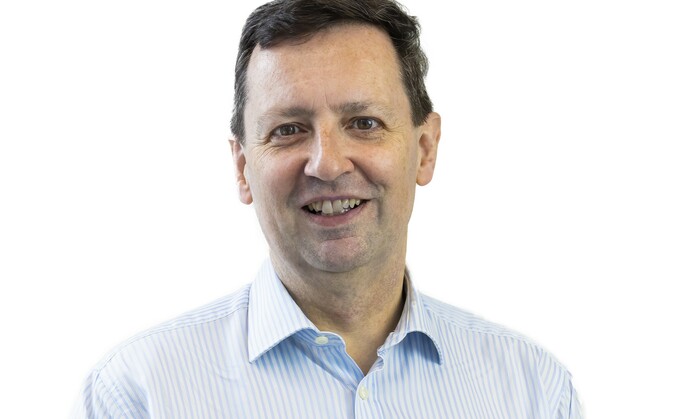 The professional trustee market grew its revenue by 14% in 2022, research from Isio reveals.
The consultancy firm's 2023 Professional Independent Trustee Survey - which surveyed professional trustee firms with more than 50 appointments - found the market experienced its third consecutive year of double-digit growth, following average revenue growth of 21% in 2021 and 17% in 2020.
Isio said total number of appointments across the firms Isio surveyed is now 2,100, up from 2,000 in 2021, while there has been a modest increase in the number of trustee directors, up to 290 in 2022 from 284 in 2021.
Appointments

Source: Isio's 2023 Professional Independent Trustee Survey
Consolidation and scale
The number of firms covered by Isio's research has decreased from 12 to ten following two significant mergers in early 2023.
The market for large professional trustee firms has traditionally been stable, with companies focusing on organic growth, but this year has already seen significant consolidation as Independent Trustee Services merged with Ross Trustees to create Independent Governance Group, while 2020 Trustees and Punter Southall Governance Services joined forces to form Vidett. Both mergers were announced in February.
Isio said these moves mean that ten companies are now accountable for pension schemes with a combined asset value of over £1.1trn. Their trustee directors have an average of eleven years of experience and oversee seven appointments each.
It said the dramatic growth of the sector's larger firms can be attributed in part to the rise of sole trusteeship, which in 2022 accounted for over 40% of all appointments.
Isio's research said the year saw 26 existing trustee appointments move across to the sole trustee model, which is now responsible for a total £58bn of assets under management. Significantly, the model is no longer restricted to smaller pension schemes and six out of the ten firms surveyed have sole trustee appointments for pension funds of £1bn or larger.
Change in roles taken


Source: Isio's 2023 Professional Independent Trustee Survey
Distinct approaches emerge
The research found that last year saw a divergence in firms' philosophy around trustee governance and this seems to have hardened as firms focus on their strengths and beliefs in a competitive market. Isio revealed three distinct types of firms have emerged around a primary or preferred approach to market.
It said the 'focused' firms stress the benefit of the independence of the trustee, with no potential distractions from making the best decisions and often involving one or more experienced individuals acting as a non-executive trustee.
It said 'integrated' firms emphasise a packaged solution to pension scheme governance to take problems away from clients and are likely to use a broader team of people with a more hands-on or executive approach. Meanwhile, it said 'hybrids' have a mixed client base or service offering that can fit either description depending on the circumstances.
Professionals bolster D&I
Isio also found that pension schemes are increasingly turning to professional trustees to help meet diversity requirements. One aspect of diversity that professional trustees can provide comes from their career background but, in practice, sponsors and schemes are often more interested in physical diversity characteristics, particularly gender and race.
Demand is potentially heightened following recent guidance from The Pensions Regulator aimed at improving pension schemes' equality, diversity and inclusion. Across the firms that Isio surveyed it found that the proportion of trustee directors that are female is an average of 38%, while far fewer professional trustees are from ethnic minority backgrounds, with an average of just 7%.
Isio partner Mike Smedley commented: "Professional independent trustees have established themselves as instrumental to the pensions industry, and an ever-increasing number of schemes now rely on these firms.
"In addition to the headline third consecutive year of double-digit revenue growth and significant consolidation of major players in the sector, we are seeing other interesting trends at play. Among the most notable is the rise of sole trusteeship, both in terms of new appointments and switches from existing mandates, and the increasing use of this model by larger schemes."
Smedley added: "We are also seeing the hardening of firms' messages to differentiate themselves in the market, ranging from the focused firms, who prioritise trustee decision-making above all else, to the integrated models, which emphasise a packaged solution to governance. And we expect professional independent trustee firms to be key to pensions schemes' diversity efforts in the years ahead, in particular given the focus the regulator has placed on increasing the diversity of trustee boards."
Roles taken by firm


Source: Isio's 2023 Professional Independent Trustee Survey