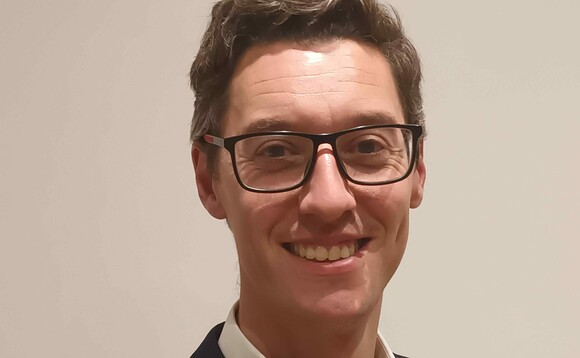 In the Society of Pension Professionals' (SPP's) latest column for Professional Pensions, the organisation's CDC group chair takes a look at the benefits of extending the legislative framework for collective DC schemes.
As a pensions actuary, there's always a nervousness when someone asks what I do for a living. When I respond that I work in pensions and begin to explain what an actuary does, it usually goes one of two ways. Either the person's eyes glaze over and they start glancing round the room to find someone else to talk to, or they try to get my advice on their personal tax affairs and I start glancing round the room instead.
However, I've noticed a change since I started working on collective DC (CDC) pensions a few years' ago. Now when someone asks the same question, I respond that I'm helping to develop a new type of pension for everyone in the UK - one that is expected to provide people with more money in retirement and without the hassle of managing their retirement income themselves. Suddenly people are more interested in what I do! So, can CDC pensions deliver on those promises?
The government has started the ball rolling with their recent consultation on extending the legislative framework for CDC. The SPP's CDC group was unanimously supportive of the government's intent to allow more flexible designs, multi-employer and master trust arrangements, and decumulation-only vehicles.
Each of these extensions will increase the reach of CDC pensions, but they all need to come to fruition for CDC pensions to be a reality for everyone rather than a select few. Indeed, we may want to go further and give individuals, including the self-employed, the ability to buy a CDC pension directly from these new vehicles, regardless of what arrangement their employer has enrolled them in today.
This may require a little more effort from the government, and the pensions industry to support it, but I believe the benefits are worth that effort. ONS workplace pension data shows around 90% of employees building up a pension in the private sector are doing so in a DC arrangement. At retirement, these individuals can currently convert their DC pot into a pension by buying an annuity or drawing down their funds themselves. CDC pensions provide compelling advantages over both these options.
Starting with annuities, WTW modelling shows that a CDC pension might be expected to deliver retirement income that is around 50% higher than provided by an annuity. While a CDC pension doesn't come with the certainty an annuity provides, and so the level of income will be variable, the higher expected income will be attractive to many, particularly in a cost of living crisis.
With drawdown, the challenge is knowing how long you need to make your money last. The ONS's life expectancy calculator suggests that a 65 year old might expect to live for around 20 years, which provides a useful starting point. However, there's a 1-in-4 chance that they will live for at least 7 years beyond that. So, do you plan for a 20-year retirement and risk seven years (or more) with no income? Or do you plan on living longer than 20 years and accept a lower level of income today? Both outcomes are a compromise, and one that you don't face with CDC. As CDC pools longevity risk across many individuals, it can provide a higher level of income today and ensure you receive an income for as long as you live. There is a loss of individual control and flexibility with CDC, but the flipside of that is not having to manage any of the complication yourself.
All of which brings me back to my starting premise - CDC pensions have the potential to give everyone in the UK more money in retirement, without the hassle of having to manage their retirement income themselves. Yes, there are still some challenges to work through, but I look forward to working with others on the SPP's CDC Group and across the pensions industry to make that a reality.
So, that's what I do for a living, what about you?
Edd Collins is chair of the CDC group at the Society of Pension Professionals and a Senior Director at WTW