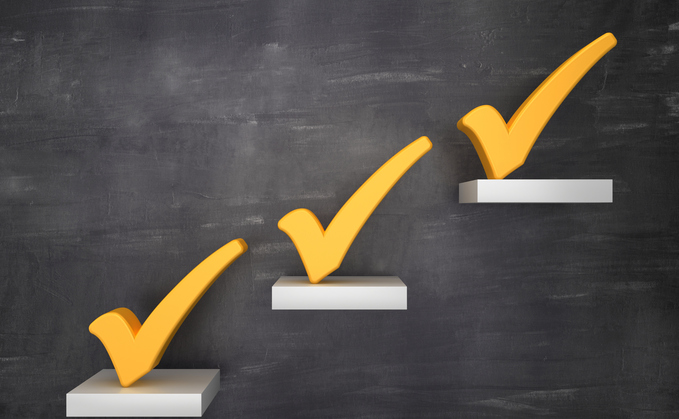 The Department for Work and Pensions (DWP) has been urged by the industry to take a "three-stage" approach towards the implementation of its 'Helping savers understand their pensions choices' consultation.
In its response to the consultation, which closes to comments next week (5 September), Aegon said the government should consider a staged approach to ensure trustees continue to focus on improving member engagement.
The consultancy said it was "highly challenging" for trustees to design general default retirement income strategies for members. It also noted focus should remain on encouraging engagement, with defaults only being considered as a "last resort" and that it was "too early" to be considering decumulation-only collective defined contribution (CDC) schemes as an option for members.
This view concurs with that of Isio, with the firm noting the government should not introduce decumulation-only CDC first but instead focus on whole-life CDC schemes first.
Head of defined contribution (DC) pensions Richard Birkin said: "It is positive that the government is encouraging schemes to include access to CDC schemes and intending to create a CDC decumulation market. We believe that it makes more sense to get whole-life CDC schemes working in the market first before expanding into decumulation only CDC."
Aegon pensions director Steven Cameron said the government's consultation is "interested in how decumulation-only CDC could be added into the mix of retirement income choices".
"While this could play a future role, they don't currently exist, with much needing to be done to turn these into a reality. Rather than detract from or slow down other improvements, we recommend this be considered very much as a third stage."
In Aegon's response, Cameron also said the firm supported providing members of trust-based schemes with access to the same freedoms available to members of contract-based schemes. However, with the government unveiling a number of "interlinking" consultations such as the value for money framework, pensions dashboards and ending the proliferation of deferred small pots, the government should consider the three-stage approach to implement its "ambitious" proposals.
"As a first stage, trustees should be encouraged through guidance to grant their members access to the core decumulation options including income drawdown, with regulation following once the legislative timetable permits. Where trustees are unable or don't wish to offer this in house, they should seek to partner with a scheme or provider with the necessary expertise.
"Stage two should look at how trustees might support those members who don't want to - or feel unable to - make their own retirement choices through some form of default retirement income strategy. But this will be far from straightforward and raises many questions. Default investment funds can work in the accumulation phase, where members can often have similar aims and objectives. But at retirement and in the decumulation phase individual member circumstances, needs and desires are far more personalised."
He added: "Where members fail to engage, how can trustees make decisions without knowledge of the individual's health, financial dependents, or other pensions and wealth? With this in mind, trustees should double down on improving member engagement with their retirement options. Any default retirement income strategy should truly be a 'last resort'."
Isio's Birkin said the government should consider "more effective financial education" to help members understand the default approach and the other options open to them in order to find a "winning solution" for the member.
"There is a need for clarity around decumulation options and this has been overdue since the pension freedoms were introduced. It is important that as we finally act, the Financial Conduct Authority and The Pensions Regulator are aligned to ensure all DC scheme members are offered a similar level of support.
"Despite lots of effort in trying to encourage members to make their own investment choices pre-retirement, the majority end up in the default. We can see that at retirement they then struggle to engage with options and, if they do, they sometimes discover that the default investment strategy wasn't really aligned to their preferred outcome. We are supportive of DC schemes having a default decumulation option, which should be integrated with the pre-retirement strategy."
TPT Retirement Solutions DC director Philip Smith agreed, noting the firm was "fully supportive" of new decumulation solutions for DC members with the current market providing members with flexibility to make decisions regarding their retirement.
However, he noted there was a risk members could face a "poor outcome in retirement" due to the "complex financial decisions" concerning where to invest and how income they needed to draw, which could lead to "inefficient investment allocations" and have unsustainable income levels, while also investing in products which have high recurring charges or transaction costs.
He noted: "We believe most people would benefit from a new approach that is straightforward to understand and where trustees can exercise their fiduciary responsibility effectively to provide people with a sustainable stream of income in retirement. New decumulation pathways could be designed to be broadly suitable for most scheme members.
"This would allow members to make a decision without huge advice expenses or inefficiencies. Ideally, new pathways would also provide some kind of defence against inflation and potentially mortality. Critically, these solutions need to be low cost to be suitable for most scheme members."
In its response, Isio's Birkin also urged the government to "encourage more effective financial education and transparency, to help members understand the default approach and the options available to flex this to find a winning solution for them".
Socius Technologies Group chief executive David Macdonald added: "We know people struggle with understanding the complexity of decision-making as they approach retirement. Talking to customers about risk and reward and asking them to make decisions based on how the industry traditionally thinks about things will never deliver successful outcomes and only serves to confuse people.
"We think that we need to start talking in terms that people understand: income versus outgoings, paying regular bills versus one off spending, spending on essentials versus nice to haves. It is why we are focused on thinking about desirable income against a minimum that people need. We think that focusing on this and then using technology to individualise, at scale, people's asset and product allocation can deliver better outcomes for savers."
See more: