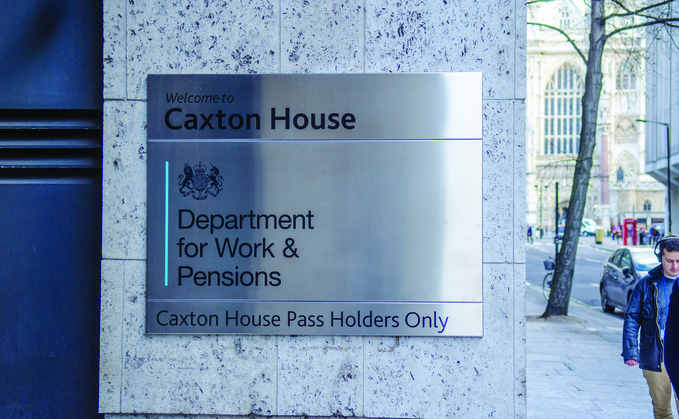 The Taskforce on Social Factors (TSF) has issued a draft guidance document with 35 recommendations aimed at pensions industry stakeholders.
The taskforce was established in February following the Department for Work and Pensions' (DWP) consultation on consideration of social risks and opportunities by occupational pension schemes.
The consultation on the taskforce's guidance is asking schemes, regulators and asset managers to incorporate social factors into their decision-making and develop an understanding of the risks and opportunities of these.
For trustees, it asks them to have an understanding of how their investment consultants approach social factors and set them objectives for these, with suggested questions included in the document.
They should also integrate social factors into their investment strategy and stewardship, ensure asset managers have a "strong engagement track record", consider social factors in their own practice, improve their own understanding, and ensure financial and social outcomes are aligned in investment opportunities.
The DWP is asked to "consider formally setting out expectations" on social factors, while the Financial Conduct Authority (FCA) should do the same for asset managers and reiterate expectations for trustees. The Pensions Regulator (TPR) should "raise awareness of social issues" among trustees, and all regulators need to have signposting to learning materials.
Legal advisors also need to stay informed about developments, ensure they are able to support trustees, and support stewardship teams to facilitate better social factors across jurisdiction.
The taskforce also asks the government, asset managers, investment consultants, businesses and employers, data providers and proxy voting agencies, and non-governmental organisations to address social factors.
It also provides stakeholders with three ways of addressing social factors, with baseline practice involving a "high-level investment and stewardship policy covering social factors", while good practice also involves a materiality assessment, integrating social factors into voting guidelines and asset manager appointments.
Leading practice involves having a "clear voting policy", "allocating to non-concessionary social impact investment strategies, and engaging with top portfolio companies on social factors.
The guidance also includes a materiality assessment framework covering country, sector and business assessments to pick up discrepancies. These cover workforce issues like pay gaps, modern slavery and other supply chain issues, community engagement policies, and consumer issues like data protection and product quality.
Taskforce chair and IFM Investors chief strategy officer Luba Nikulina said the recommendations are intended to be "useful, practical and actionable", and welcomes feedback on the draft edition as well as any suggestions.
She said the taskforce has been a "collaborative effort" among policymakers, government and members of the pension industry. "Hopefully our work will help the industry make another step in this journey by providing some clarity and a structured approach for trustees and a toolkit for how they can factor in, measure and manage social factors.
"We provide them with possible social factor data sources and a materiality assessments framework that will help them allocate time and resources to the areas that matter. There is not a silver bullet, and that is why we have recommendations that signpost future work for various stakeholders."
Nikulina said the recommendations are designed to be easily incorporated with other frameworks like the Taskforce on Climate-related Financial Disclosures, to "create more familiarity and language to address something that is complicated".
"One of the challenges with social factors is that they are so diverse, and to a degree could be specific to a particular country or cultural values. So for us to be able to make progress, we had to narrow it down to what we are trying to achieve, and the initial mandate from the DWP makes it clear that our target is first and foremost UK pension fund trustees."
She added that the taskforce also focuses on positive social factors and covers how to "improve incentives and due diligence in a way that can lead to positive action and outcomes".
Taskforce co-chair and Pension Protection Fund (PPF) stewardship manager Daniel Jarman said social factors tend to be the "least considered" out of the three ESG pillars, but said certain issues like modern slavery, supply chain safety and remuneration are "vitally important from an investment perspective".
Taskforce co-chair and IFM Investors global head of sustainable investment Maria Nazarova-Doyle agreed that social factors have had less "prominence" as other issues like climate. "It is out hope that this guide will provide useful support to elevate the approach to social factor integration into investment decisions and stewardship across the whole industry."
Taskforce co-chair and Aegon UK head of responsible investment Hilkka Komulainen said: "For pension savers, social factors will influence the world into which they retire. The purpose of the taskforce is to facilitate meaningful change and to help trustees make the best decisions and create stewardship frameworks that will have long-term impact."
TPR interim director of regulatory policy, analysis and advice Louise Davey said: "Trustees should already be considering financially material social factors as part of their investment stewardship and risk management.
"We expect the taskforce's guide will be a welcome tool to help trustees form their approach to addressing social factors. We encourage them to engage with the consultation and help shape the final version."
Pensions and Lifetime Savings Association (PLSA) deputy director of policy Joe Dabrowski said: "Social factors are becoming a much higher priority for schemes of all kinds when it comes to their engagement and stewardship activities. The taskforce's guide will help trustees understand their investee companies' impact on society and hold them accountable."
Members of the taskforce also included industry professionals from the Association of British Insurers (ABI), the Impact Investing Institute, the PLSA, the FCA and TPR.
The TSF is requesting feedback from trustees, asset managers, regulators, data providers, investment consultants, lawyers, industry groups and trade bodies, non-governmental organisations, the government, and other businesses, and will hold a series of roundtable discussions as part of this process.
The taskforce welcomes additional suggestions from the industry and is requesting written feedback with a deadline of 1 December.