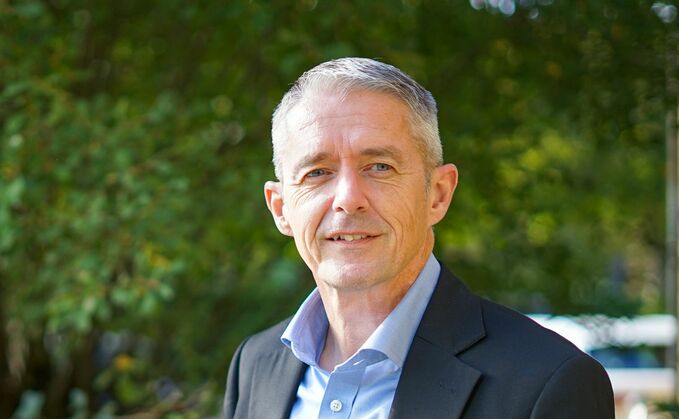 The chief executive of the People's Partnership says moving a pension to a new scheme or product should never be thought of in the same way as moving a current account.
In the ever-evolving world of pensions, there's now an increasing focus on transfers, but is it always in the members' interests?
Experience tells us that when considering transferring pensions without regulated advice, savers tend to find comparison between pension providers or products very challenging. As an industry we are simply not transparent enough, which means the quality of initial decision making about transfers can be based on convenience over performance. Added to this, savers may not always realise that they are being charged a fee or have comparable fee charges available to them.
Greater transparency and standardisation around key information such as charges and investment returns would improve the quality of saver decision making and lead them closer to a better outcome. It should be the shared aim of the whole industry to arm savers with the good quality, clear, information so they can make an informed decision that's right for them. If as an industry, we cannot manage that then consideration should be given to standardised pension vehicles to solve the problem for us.
A focus on saver decision making
It's for this reason that we don't agree with attempts to enforce any sort of timed switch guarantee on the transfer market in isolation. From our perspective the right lens to view the transfer process is the quality of saver decision making and the resulting outcome, with that in place, speed of transfer can then be a legitimate ask. It also gives savers the time to check and assess whether they may be giving up valuable benefits and protected characteristics in their current scheme.
Moving a pension to a new scheme or product should never be thought of in the same way as moving a current account. Generally, personal retail banking is free of charge and moving between banks doesn't involve thinking about the longer-term outcome that is affected by charges and returns. Pensions must only be thought of as long-term investments.
As a purpose driven company, we continue to want the best interest of the saver to be put first. Once a saver has the key information to make an informed choice, then transfers should be made efficiently. There's no doubt that transfer times could improve further, we have seen a significant improvement on our 2022 performance and expect to bring our average times down further as this year progresses. This must not be at the expense of consumer protection.
The new law introduced in 2021, which includes the red flag system, quite rightly adds additional protection for savers. It includes vital due diligence checks on transfer requests. Although primarily designed to combat criminals, the red flags are triggered by the use of some incentives within the transfer process. This has the potential to slow the transfer process.
It's now not uncommon to see financial incentives in the transfer process, which work by paying a cash sum into the receiving product or directly to the saver. The FCA has recently consulted on banning these sorts of incentives in crypto markets and we want to see this ban extended to pensions.
Saver protection must always be at the forefront of the transfer process, so we want to see changes in the way competition occurs between pension providers. We believe that competition should focus more on product fundamentals. We think that this will lead to a healthier market in which providers compete to improve products and where savers have the information to choose products that suit their needs and be in their best financial interest.
While it's clearly in everybody's interests to have a smooth and efficient transfer service for all, the emphasis must be placed on supporting savers to help them make the right decisions that led to better financial outcomes.
An efficient, excellent service with a high-quality product with competitive charges and good returns, should be the only information criteria that really matters to consumers making important decisions. Asking savers to consider anything else risks a poorer retirement outcome.
Patrick Heath-Lay is chief executive of People's Partnership, the provider of The People's Pension