Two-thirds of UK fund managers are reducing investments in companies that fail on diversity and inclusion scores, according to a survey by Edelman.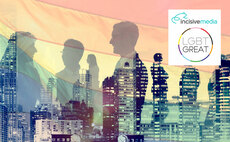 LGBT Great and Incisive Media are excited to announce they have signed a new and exclusive partnership to work together to accelerate progress of the LGBT+ agenda across the investment, pensions, wealth management and savings industry.
Investment professionals are concerned that the sector is not doing enough to promote ethnic diversity, a new survey has revealed.