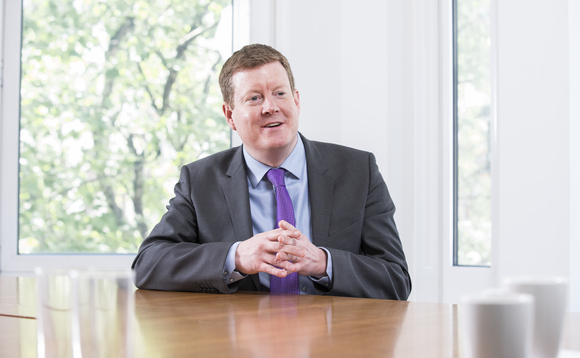 Last week (23 June), XPS Pensions Group unveiled its results for the year to 31 March 2022 – revealing a solid rise in group revenues of 8% from £127.9m to £138.6m.
The business, which celebrated the fifth anniversary of becoming a listed company in February, had seen strong growth across all areas, including in the biggest two segments of its business - pensions administration, which represents just over a third of the firm's turnover (36.7%) and saw growth of 9% during the year; and pensions actuarial and consulting, which represents 46% of revenue and saw growth of 5% over the year.
While XPS Pensions Group's Paul Cuff isn't able to make forward looking statements as the co-chief executive of a listed entity, he points towards the positive numbers that have been published by analysts in the sector - analysts who note that growth at these kinds of levels remain credible into the future.
Cuff says: "There are simply so many regulatory changes and wider challenges for the clients in our market that demand for our services is very high.
"Whether it is the new single code of practice, whether it is responding to Taskforce on Climate-related Financial Disclosures, whether it is our old favourite GMP equalisation - there's so much work for us to continually get through in order to support our clients."
He notes that particular growth areas include risk transfer and settlement - an area XPS has been investing in significantly ­over the past 12 months - and adds first time administration outsourcing is still an important area of business also.
Cuff says: "Over the years, we've won many big clients for first time administration outsourcing but there are a lot still out there and many that we're in dialogue with."
Investment consulting, fiduciary evaluation and DC consolidation
Two smaller areas of XPS Pensions Group business saw particularly strong growth during the year - investment consulting, which saw turnover increase by 18%, and the National Pension Trust (NPT), which saw a 34% rise in revenues.
Cuff says the firm's investment consulting business had strong growth as a result of both "coming on stream fully" during the past year as well as because of a number of large mandate wins.
But he says the growth is also attributable to what he calls a "trailing wind" of the Competition and Markets Authority review as well - with rising demand from clients who want advice on evaluating and choosing a fiduciary manager as well as those who would prefer to stay with a more traditional investment consultancy relationship.
Cuff notes: "We think there's a place in the world for fiduciary, but it is not for everybody, and we've seen strong growth from those that don't want to use those services as well as from those people who do want to use them with good reason."
XPS also points towards the investment it is making in the NPT, a key growth area for the firm - saying it was going to continue the scheme's development over the coming year with a strong focus on the member journey, a new ESG-aligned investment strategy as well as through investment in technology, such as the member portal, as well as in a wider financial wellbeing capability.
Outlook
XPS says its business remains protected against the impact of the wider global political and economic situation - noting that many of its contracts have mechanisms by which its fees automatically increase in line with inflation and adding it would maintain a focus on overall efficiency and a disciplined approach to pricing.
But Cuff said XPS remained mindful of the challenges faced both by its clients and scheme members themselves.
He said: "We know that life is pretty difficult for some of the sponsors of pension schemes at the moment. And more generally, members of pension schemes need good support now, more arguably than ever, as they face their own pressures, and we're very cognizant of all of that."
Looking forward over the coming year, Cuff says XPS will continue in its investment in people and in technology as well as in any service lines where it knows its clients will benefit from value added services.
He points to the investment the firm has already made in its risk settlement capability with the hire of Stephen Purves as head of risk settlement - noting it would have other hires joining the firm in this area, a part of the business he says has been getting a lot of traction and winning some big mandates in the market.
He also notes the firm's focus on trustee governance services, where XPS has a dedicated offering that Cuff says is growing healthily on the back of client demand to outsource some of the governance work trustee boards face.
Diversity and inclusion
Cuff is also proud of the work XPS has done with regards to diversity and inclusion (D&I) - citing the fact that, in a staff survey, 89% of the firm's employees say that the business is truly committed to the D&I agenda.
One example of the work XPS is doing in this area is its initiative to recruit more school leavers into the business.
Cuff says: "We looked a bit further afield when it comes to hiring people into the industry, we found that a huge success and it's been it's been a real pleasure to see people come through and develop."
The firm has also established a range of D&I networks - including its recently-launched menopause network - to help the business inform and drive its policy.
Cuff says: "These networks help us with our employment policies. They help us with recruitment. They help us with our new website that we're about to launch. They directly inform what we do. And that is what is driving the success that we're then having in becoming that more diverse and inclusive organisation. There is still a long way to go, like everybody else in the industry, but I am really proud of what we're doing in that area at the same time."