XPS posts 9% growth in revenues; reveals 15% rise in admin business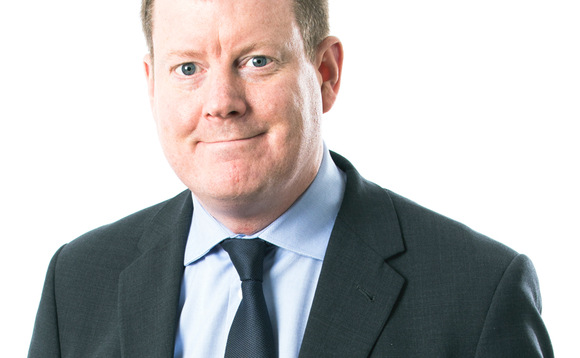 XPS Pensions Group saw a 9% year-on-year increase in revenues during the year to 31 March, it said in an unaudited update today.
Revenues were particularly driven by a 15% growth in its administration business, and 18% rise in the revenues of its pensions investment consulting business. Pensions actuarial and consulting revenue grew by 4%.
Last year, XPS Pensions Group reported turnover of £109.9m for the 12 months to 31 March 2019, placing it just behind Lane Clark & Peacock in terms of revenues.
XPS said the latest figures reflected its acquisition of Royal London's corporate pensions business and Trigon Professional Services, which both completed during 2019.
The consultancy and administrator said it expected the business to remain "resilient" despite ongoing Covid-19 concerns.
Around 80% of its revenue is non-discretionary, it said, with administration service-level agreements remaining high, while demand continues for both pensions actuarial and consulting, and investment consulting services.
However, its small self-administered scheme (SSAS) and self-invested personal pension (SIPP) business, as well as business via its master trust, the National Pensions Trust, have already been hit by recent market movements with revenues falling by 7% compared to last year.
Over 98% of the firm's 1,200 members of staff are working from home, and the company has "taken prudent actins to conserve cash, reduce costs, and manage the business through the crisis". No staff have been furloughed and the "small number of staff" who are unable to work in their contracted roles (such as office managers) have been redeployed.
The company has also identified further cost reduction actions which can be "enacted swiftly if required".
Chief executive Paul Cuff said: "We are pleased with the progress made by the Group this year. It was a year of healthy growth for the group as a whole, with industry recognition through a number of awards and a number of exciting new business wins. We were also pleased to welcome new colleagues to the Group through our two acquisitions.
"The year concluded with the onset of the Covid-19 crisis. Throughout this, our number one priority has been the safety and well-being of our staff. We have successfully re-engineered the group's activities such that all of our services can be delivered remotely, and I have been hugely impressed by the resilience and dedication our teams have shown.
"We have continued to deliver a very high level of service to our clients and scheme members at the very time they have needed us the most, and I want to thank all my colleagues for their continued hard work during these challenging times."
XPS said it had a strong financial position backed by a "well-established market position", making it "well-placed to weather the present crisis." A further update on outlook will be provided with the publication of final full-year results in late June.
Back to Top