Interest rate and inflation hedging hits £83.1bn in Q2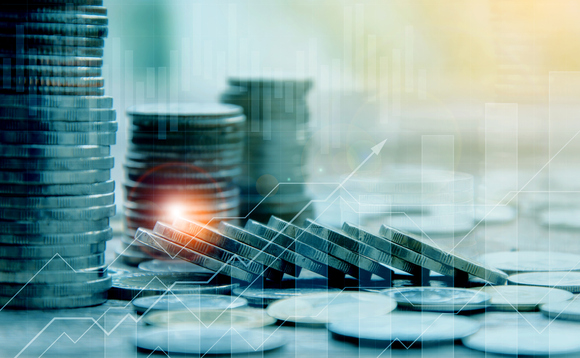 Pension schemes significantly heightened their interest rate and inflation risk hedging in the second quarter of the year, according to BMO Global Asset Management.
Total interest rate hedging activity rose by 3% to around £43.5bn, while inflation hedging soared by 12% to £39.6bn, the asset manager's quarterly liability-driven investment (LDI) survey found.
Most of the activity comprised hedge increases or switching between hedging assets, with credit usage being a particular theme, either via physical or synthetic instruments.
BMO said schemes were able to seize opportunities after "fleeting but dramatic" cheapening of credit spreads, but there was also a "sharp increase" in the usage of swap-based hedging strategies.
LDI portfolio manager Rosa Fenwick said: "During the second quarter there was a steady flow of hedging activity as the market turmoil of March concentrated minds on the appropriate hedging level for individual schemes.
"Repo spreads blew out considerably in March yet have now returned to their prior levels, and the increase seen in the use of swaps may have been a response to that squeeze and an effort to diversify funding requirements to defend against the risk of a repetition."
She added that the delayed timeline of the consultation on Retail Prices Index (RPI) reform may have "pushed many beyond their limit of patience".
Further research with investment bank derivates trading desks also found that many expected a rise in nominal yields, no clear path for RPI, and a small leaning towards a rise in real yields throughout the third quarter. Some also expected further extensions of quantitative easing (QE) and rate cuts, perhaps into negative territory.
Fenwick added: "In support of higher yields is the commentary from the Bank of England around unwinding QE stock prior to base rate rises and the slowing rate of purchases, particularly if government issuance continues to grow to support fiscal measures.
"On the other hand, risks around the progression of Covid-19 abound, and much depends on the severity of a second wave, if it occurs, and the measures that the government chooses to enforce. As we have seen recently, any rises in yields have been targeted by those who are behind in their hedging schedules, thus restricting further moves."
Back to Top