MassMutual and GIC take additional 36% stake in Rothesay Life as Blackstone exits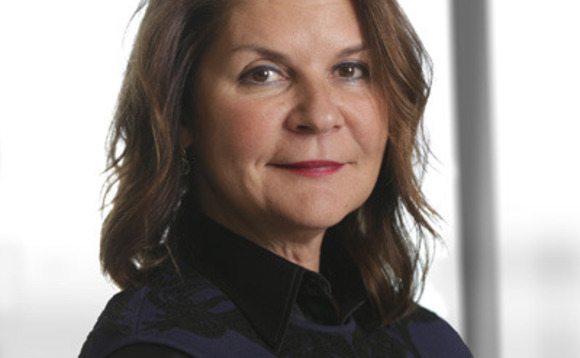 Massachusetts Mutual Life Insurance Company and GIC have agreed to purchase a 36% shareholding in Rothesay Life as Blackstone exits the investment.
Valuing the bulk annuity provider at £5.8bn, GIC and MassMutual will now become equal 49% shareholders, subject to regulatory approval.
The insurer completed a record volume of bulk annuity transactions in 2019, with £16.3bn of new business recorded, while this year has so far since £2.3bn of deals announced.
Rothesay Life chief executive Addy Loudiadis said: "I am delighted that GIC and MassMutual will be substantially increasing their investment in Rothesay. This is a strong expression of confidence in the company and provides the business with exceptional long-term support from two of the world's leading institutional investors.
"Rothesay Life will continue to differentiate itself by providing a full range of solutions on a large scale, as well as by taking full advantage of strategic prospects with a value- and risk-driven approach to underwriting."
GIC, MassMutual and Blackstone have been shareholders in Rothesay Life since 2013. The period from then has seen assets under management rise from £7.5bn to £56bn, with 800,000 members' benefits secured.
Blackstone senior managing director Qasim Abbas said: "The transformational growth of the business since our initial investment has been outstanding. Rothesay is now recognised as a market leader in de-risking solutions, having executed over £16bn of new business in 2019, the largest ever total for a UK bulk annuity insurer, as well as the successful expansion into attractive new asset classes.
"MassMutual and GIC are the natural long-term holders for Rothesay and we wish both the company and the shareholders continued success going forward."
GIC chief investment officer (CIO) of private equity Yong Cheen Choo said there was "confidence in Rothesay's long-term prospects", while MassMutual CIO Tim Corbett added the insurer had "experienced tremendous growth, has a proven business model and strategy, and is well-positioned in the market".
The insurer's deals this year include a £610m buy-in with a Marathon Service pension scheme, and a £930m buy-in with the Littlewoods Pensions Scheme.
Back to Top