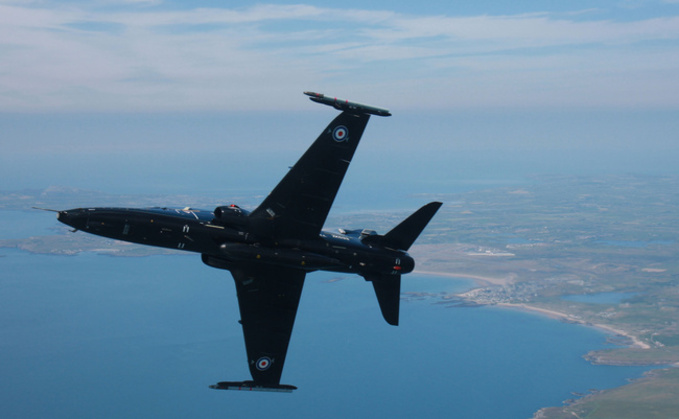 The trustees of the BAE Systems Pension Scheme and BAE Systems Executive Pension Scheme have outsourced the management of around £23bn of assets to Goldman Sachs Asset Management (GSAM).
As part of the outsourced chief investment officer (OCIO) deal, BAE Systems' in-house investment management team will join Goldman Sachs Asset Management and continue to provide investment services to the schemes.
It is expected the asset management and team transition to GSAM will take place towards the end of 2023.
GSAM said the agreement offers continuity to the trustees, who will benefit from the global investment capabilities of Goldman Sachs across public and private markets, while maintaining the expertise of the existing in-house team.
It said the deal is expected to deliver performance and cost benefits for the schemes through the greater scale and efficiency.
BAE Systems Pension Scheme and BAE Systems Executive Pension Scheme chair of trustees Andrew Gallagher said: "The in-house management team has delivered excellent stewardship of the schemes' bespoke investment strategies over many years. We are delighted that this agreement with GSAM brings together both the expertise of our in-house team and the full capabilities of Goldman Sachs and we look forward to working together to continue to provide long-term value for our members."
BAE Systems group finance director Brad Greve added: "Through proactive actions of BAE Systems, in our role as scheme sponsor, the trustees and the excellent work of our in-house investment management team, the pension funding level has moved from a significant deficit to a surplus.
"As we continue to look at ways to further de-risk pension liabilities, reducing the cost and improving the efficiency of asset management are essential. GSAM will offer both and we're pleased that our in-house team will have access to the broader career paths available within such a global leader. This move doesn't limit BAE Systems' flexibility in exploring further ways of reducing our pension risk and we'll continue to be dynamic in managing this risk going forward."
The OCIO deal - which followed a competitive tender process - reflects the continued evolution of the UK pensions market and is the largest OCIO appointment in the UK to date.
Goldman Sachs said the appointment would affirm GSAM's position as the second largest OCIO manager globally and one of the largest in the UK, with global OCIO assets under supervision of more than £200bn. It said the mandate would also expand GSAM's position in the UK liability-driven investment and cashflow-driven investment markets - adding to the approximately £175bn managed by the firm globally in these portfolios.
Goldman Sachs chief executive David Solomon said: "We are proud to partner with BAE Systems and the Trustees to deliver this long-term solution, which brings the full capabilities of Goldman Sachs to the benefit of BAE Systems' pension schemes."
Goldman Sachs global head of asset and wealth management Marc Nachmann added: "As we focus on growing our asset management business and footprint for the benefit of our clients globally, this mandate reflects the extensive and unique capabilities of our business to navigate increasingly complex market cycles across public and private markets and our long-term commitment to supporting our clients."
GSAM head of UK fiduciary management Ed Francis continued: "This partnership underscores our deep commitment to the UK pensions market and reflects our position as a leading provider of solutions for pensions and institutional clients across Europe. We are pleased to welcome the team to Goldman Sachs - their expertise will continue to provide significant value to the schemes and our broader client base."
Redington and Travers Smith advised the trustees on the deal and PwC advised BAE Systems.
Redington, which has been strategic investment adviser to the trustees since 2021, will now work with the schemes and GSAM to oversee the implementation of the agreed strategy and ongoing relationship.
Redington DB consulting team head Carolyn Schuster-Woldan said: "Along with our OCIO advisory team, we're delighted to have advised the trustees throughout this process. The schemes have a unique approach and an engaged sponsor and the collaborative approach taken throughout played a crucial role in its successful outcome.
"We look forward to continuing to work together to help provide financial security for the schemes' 185,000 members."
Travers Smith pensions partner Susie Daykin added: "We are delighted to have helped the trustees complete this appointment. This is a significant transaction for the trustees, involving a wide range of investments, requiring close collaboration from lawyers across our pensions sector practice."
PwC pensions asset management outsourcing lead Keira-Marie Ramnath added: "We're delighted to have worked with BAE Systems and their other advisors to outsource the investment management for their pension schemes. There is a growing trend among pension schemes that want to retain control of investment strategy and asset allocation while benefiting from the operational efficiencies of a single manager.
"The new structure retains many desirable aspects of an 'in-house manager' such as a dedicated client team and bespoke tailoring, and combines these with the efficiency and scale of a large 'outsourced manager' that an entity like GSAM brings."
The BAE Systems schemes' deal with GSAM is the latest in a line of major OCIO deals - transactions that included the £21.5bn BA Pensions deal with BlackRock in June 2021; the £13bn National Grid scheme agreement with Russell Investments at the end of January last year; Centrica's pension schemes' appointment of Schroders Solutions for £10bn of assets in April 2022; and Royal Mail Pension Plan's hire of BlackRock to manage an £8.8bn OCIO brief in February this year.
Last month (August 2023), The Northumbrian Water Pension Scheme announced it had appointed Cardano as its OCIO to assist the £830m scheme by designing and implementing its strategic asset allocation.