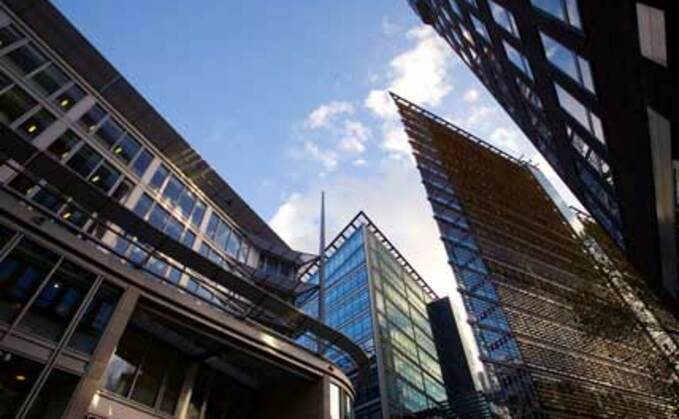 Aviva Investors has launched its first long term asset fund (LTAF) after receiving regulatory approval at the end of March.
The Aviva Investors Real Estate Active LTAF (REALTAF) consists of an initial £1.5bn portfolio of selected direct real estate assets seeded by Aviva UK Life with-profits funds.
Aviva Investors said the LTAF would offer easier access to real assets investments, while better matching the liquidity of the underlying assets with that of the fund. The fund will be managed by Tim Russell, a senior fund manager at Aviva Investors.
Aviva Investors' entrance to the LTAF market follows hot on the heels of Schroders Capital, the private markets investment division of Schroders, which launched the UK's first long-term asset fund at the end of March - a climate-focussed private markets offering.
Featuring a long-term absolute return target, Aviva's LTAF will adopt a strategy complementing the firm's active approach to real estate equity. It will invest in high-conviction locations and emerging themes it strongly believes are well-placed to deliver long-term value, including sustainability.
Aviva said the LTAF has been created under the belief that real estate assets incorporating sustainability considerations will outperform those that do not adequately price-in material risks from sustainability-related obsolescence.
As part of the ongoing management of the fund, Aviva Investors will regularly review ongoing carbon emissions generated by buildings across the fund to help inform asset allocation decisions and drive investment performance.
Alongside this, net zero audits will be conducted to understand each building's current net zero alignment, its transition potential and the solutions available, forming a decarbonisation strategy for each individual asset.
Aviva Investors will also undertake social value audits to assess the social needs of areas immediately surrounding each building in the portfolio, along with the contribution these assets make to surrounding communities.
Aviva Investors chief investment officer for real assets Daniel McHugh said the launch represented "the largest LTAF on offer today for wealth and institutional investors, and one we want to make the go-to fund of choice for investment in real assets".
"We are also pleased to have the backing of Aviva UK Life in creating a fund which we believe represents the future of real assets investing," he added.
"Not only does this demonstrate our ability to innovate and provide new products to meet the evolving demands of the market, it also shows the confidence we have to consistently originate assets, at scale, whilst matching investors' underlying liquidity requirements."
The fund will be available to a range of institutional investors, including defined contribution pension funds, master trusts and local government pension funds.
McHugh added: "Until now, a significant portion of the UK's wealth and pension market, particularly defined contribution schemes, have not been able to allocate to real assets, and certainly not to the extent they would like.
"We firmly believe the LTAF regime will have significant benefits for retirement portfolios, helping to improve long-term investment outcomes for our clients and, ultimately, individuals saving for their retirement."
Eversheds Sutherland advised Aviva Investors on the LTAF. Principal associate Katie Taylor commented: "We first began working with Aviva on the REALTAF back in December 2021, shortly after the new rules first came in. We're thrilled to have worked with them on such an innovative and exciting fund, and to have been part of something of such magnitude for the industry. It's been an absolute pleasure working so closely with Aviva on this and we're looking forward to continuing to support them on this very exciting journey."