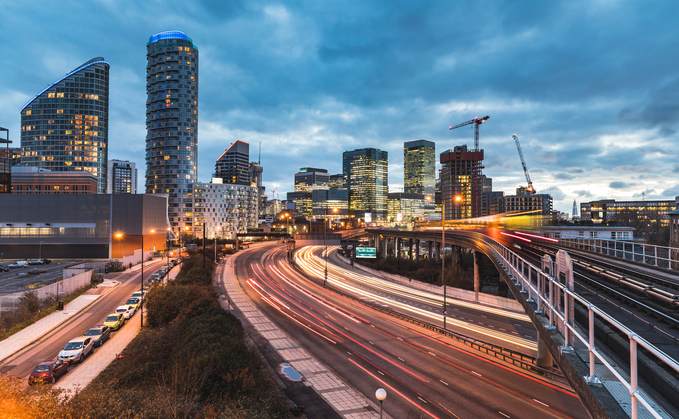 BlackRock has received regulatory approval from the Financial Conduct Authority (FCA) to launch a long-term asset fund (LTAF) dedicated to private markets for defined contribution (DC) schemes.
The BlackRock Diversified Alternative Strategies LTAF will invest in a blend of private market asset classes, such as infrastructure, private credit, private equity and real estate.
The asset management firm said the open-ended investment vehicle would help DC savers access the benefits of multi-alternative strategies to target increased risk-adjusted returns, greater diversification, and inflation protection, whilst providing them exposure to sustainable investment themes - such as those supporting the transition to a low carbon economy, or those that have a social impact.
BlackRock - which currently manages over £176bn on behalf of UK DC clients - said extending private markets access to DC members was a "natural extension" of its commitment to building better, more resilient investment portfolios and was aligned with its purpose to help more and more people achieve financial wellbeing.
With the upcoming launch of the fund, BlackRock will have one of the first four LTAFs authorised in the market, alongside Aviva Investors' £1.5bn Real Estate Active LTAF, Schroder Capital Climate+ LTAF and Schroders Greencoat LTAF.
BlackRock head of UK Sarah Melvin said the go-ahead by the regulator marked "an important milestone" in expanding the investment opportunities for DC members and providing better investment outcomes.
She said: "We believe our diversified alternatives strategy can provide the risk-adjusted returns investors need to meet their retirement aspirations and make it simpler for them to access a range of private markets strategies through one fund."
BlackRock head of multi-alternatives solutions Tarek Mahmoud added: "Our LTAF will provide DC members with diversified exposure to private market assets, underpinned by BlackRock's deep expertise in multi-alternatives portfolio construction, risk management and sustainability. This allows for better sourcing, better value for money and better outcomes for members.
"The ability to blend multiple private market asset classes is an intricate task that requires high-quality investment experience, leading technology and specialist teams who can access the best investment opportunities globally."
What is a long-term asset fund (LTAF)
Long-term asset funds are open-ended investment vehicles designed to enable a broader range of investors with longer-term horizons to invest efficiently in illiquid and private assets.
LTAFs are a new category of authorised funds, originally put forward by the government as part of its review of the UK funds regime in a bid to boost investment in private market investment and foster long-term economic growth.
In October 2021, the Financial Conduct Authority finalised the rules for LTAF - confirming, among other things, that the structures would need to invest more than 50% of assets in unlisted securities and other long-term assets and setting minimum standards on redemptions, which it said should be "no more frequent than monthly and only after a minimum 90-day notice period".
Three LTAFs have currently been launched - the Schroders Capital Climate+ LTAF, which was launched at the end of March 2023; the Aviva Investors Real Estate Active LTAF, launched on 2 May; and the Schroders Greencoat LTAF, launched on 4 May