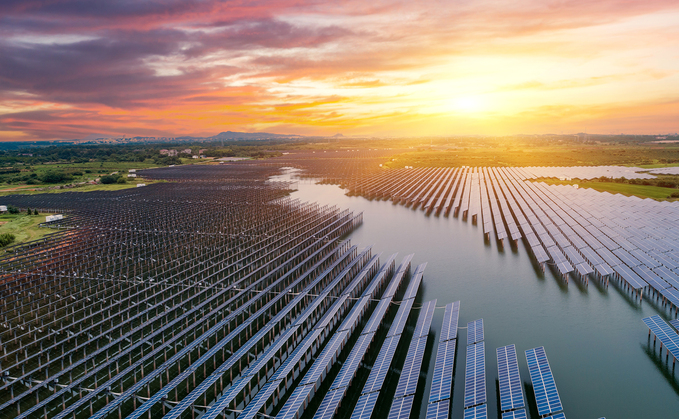 Schroders Capital has received regulatory approval from the FCA to launch its second long-term asset fund (LTAF), dedicated to renewable energy and the energy transition, the Schroders Greencoat LTAF.
Managed by the firm's £8.8bn renewable energy specialist Schroders Greencoat, the fund will invest in infrastructure assets for the UK defined contribution (DC) market, becoming the first LTAF to have an investment remit solely focused on renewable energy and transition-aligned infrastructure.
The news follows the launch of Schroder Capital Climate+ LTAF at the end of March, which was the first to receive approval by the FCA in March.
With the upcoming launch of Schroders Greencoat LTAF, the firm will have two of the first three LTAFs authorised in the market, alongside Aviva Investors' £1.5bn Real Estate Active LTAF, which was launched earlier this week.
Schroders Greencoat managing partner Richard Nourse said: "With the imminent launch of the Schroders Greencoat LTAF we look forward to being able to offer DC investors the opportunity to make attractive and impactful long-term investments into the energy transition."
Duncan Hale, part of the private markets group at Schroders Greencoat, added: "For too long DC pension scheme members have had their noses pressed up against the glass, looking in at other types of investors enjoying the benefits that come from investing in illiquid assets.
"We are excited about the ability to offer access to renewable energy and energy transition related infrastructure assets to DC members widely, not only due to the attractive risk and return metrics they provide but also their ability to reflect members' sustainability requirements."
While these funds are currently only available to DC clients, an ongoing FCA consultation on broadening access to LTAFs may mean that these vehicles will also have a role to play in the UK wealth market in the future.
What is a long-term asset fund (LTAF)
Long-term asset funds are open-ended investment vehicles designed to enable a broader range of investors with longer-term horizons to invest efficiently in illiquid and private assets.
LTAFs are a new category of authorised funds, originally put forward by the government as part of its review of the UK funds regime in a bid to boost investment in private market investment and foster long-term economic growth.
In October 2021, the Financial Conduct Authority finalised the rules for LTAF - confirming, among other things, that the structures would need to invest more than 50% of assets in unlisted securities and other long-term assets and setting minimum standards on redemptions, which it said should be "no more frequent than monthly and only after a minimum 90-day notice period".
Three LTAFs have currently been launched - the Schroders Capital Climate+ LTAF, which was launched at the end of March 2023; the Aviva Investors Real Estate Active LTAF, launched on 2 May; and the Schroders Greencoat LTAF, launched on 4 May