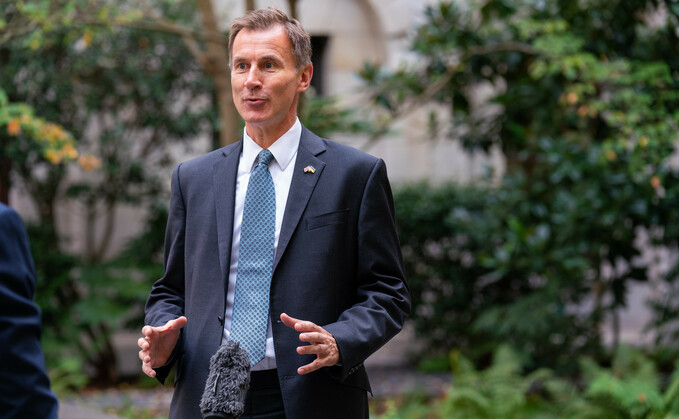 Some of Britain's biggest pension companies have agreed a voluntary compact to commit 5% of their investments to private equity and early-stage businesses, potentially unlocking up to £50bn by 2030, reports in the national press say.
The move comes ahead of chancellor Jeremy Hunt's Mansion House speech tonight (10 July) which is due to set out a series of reforms intended to channel tens of billions of pounds of Britain's pensions savings into high-growth companies.
The Financial Times said the chancellor would note voluntary move by some of the UK's biggest pension providers - firms it says include Aviva, Legal & General, Phoenix and Scottish Widows. It added two-thirds of the defined contribution (DC) pensions market will be covered by the pact.
A Guardian article added the compact deal could see about 5% of pension fund investments reserved for early-stage businesses in sectors including life sciences and fintech.
It said the chancellor was likely to say in his speech: "I want to lay out plans to enable our financial services sector to increase returns for pensioners, improve outcomes for investors and unlock capital for our growth businesses."
The move comes as an increasing number of DC schemes look towards growth assets and private equity investment.
In March, the £2bn Cushon master trust became the founder investor in the Schroders Capital Climate+ LTAF - committing 15% of its assets to a strategy which allocates between 20% and 40% of its assets to private equity.
In July, Nest announced the appointment of HarbourVest Partners to help it invest in private equity - part of its ambition to invest at least £1.5bn in private equity by 2025, as well as its more long-term target of having 5% of its portfolio invested in asset class.